Talented Central Kentucky Kids Have 'ACE Up Their Sleeves'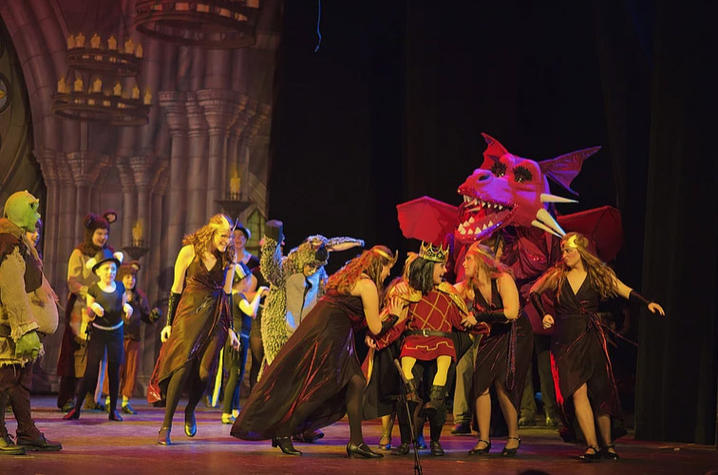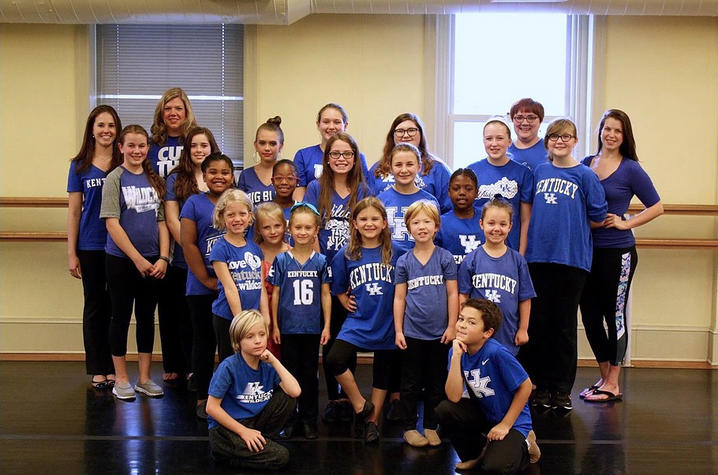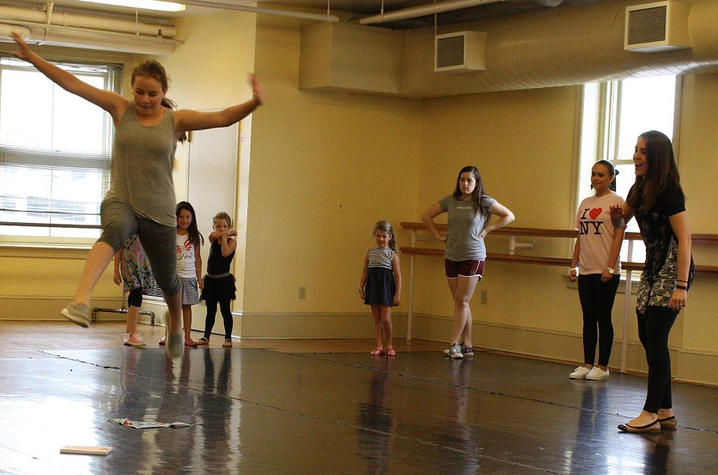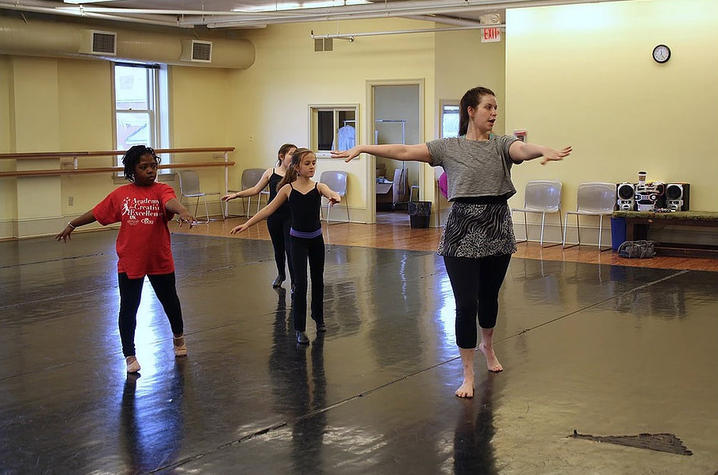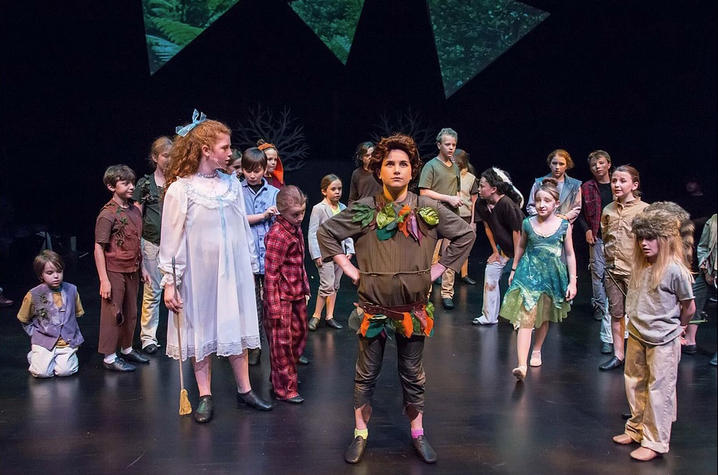 ACE presents a performance from "Shrek The Musical JR." at JTF 2016.
LEXINGTON, Ky. (Jan. 5, 2017) — Some kids from the Bluegrass are practically born with the dream of making it big on Broadway. And thanks to the help of a conservatory arts program at University of Kentucky, a few of these young artists are already making their mark in national tours and on the stages of some of New York City's most celebrated theaters.
Since 2007, UK Opera Theatre has sponsored the Academy for Creative Excellence (ACE), an after-school arts program for students in first through 12th grade. As part of the program young talents can take classes in music, theater and dance from teachers who are experts in the fields with years of experience as performers and educators. ACE music classes offer training in singing, as well as basic music development skills. The program's theater classes involve acting and theater history. And, the dance classes specialize in both choreography and classical ballet.
ACE students can also participate in musical productions and summer day camps. The program's summer camps offer specialized training in a variety of topics, including film and puppetry. ACE also has a series of workshops with special topics such as Irish dance, workshopping new original plays, hip hop dance, and singing. ACE presents at least one fully staged production per year, which gives students firsthand experience in behind-the-scenes theater life as well as opportunities center stage. As part of these shows, ACE students get a lot of hands-on experience both in front and behind the curtain, including working with costumes, make-up and set changes.
"Children benefit from exposure to the arts in countless ways. Our program goals are to inspire creativity in learning, to provide performance opportunities for children, and to nurture a love for the arts for the future of Lexington," said ACE Program Director Megan McCauley, a UK alumna and vocalist who earned her doctoral degree in 2010 from the School of Music at UK College of Fine Arts. "One of the biggest benefits for children is making new friends. Our students form close bonds with each other as they have a lot in common in their love of the arts."
Studies in the arts also offer a lot of other skills to students that can't be seen on stage. "There is scientific evidence that shows students who study music perform better in all school subjects. Theater training is extremely beneficial for developing verbal skills and overall communication. And, our dance classes are very beneficial for body awareness and physical exercise. Any class in the arts will help a student develop the ability to solve problems creatively and to nurture the creative side of the brain," McCauley said.
ACE, which offered training to 225 students last year, has worked with more than 1,500 students in its less than 10-year history. Three of its students have (or currently are) appearing in national tours including "The Sound of Music" and "Matilda" and/or appeared on a Broadway stage. Several more of the program's former students are still pursuing studies in the arts as theatre and/or music majors at UK.
In addition to ACE programming, students also get the opportunity to be part of the Junior Theater Festival (JTF) in Atlanta each year, where they benefit from not only performing before judges and an audience of theater students, but also from watching other groups of kids perform and hearing music theater professionals' immediate feedback. The festival, which brings together 6,000 young artists annually, also offers concerts and fun and educational workshops, as well as a chance for the group to bond.
"The students enjoy performing for the judges and their peers," McCauley said. "We also receive feedback after our performance. We have been awarded several times for our performances there. Most recently one of our students was awarded for her comedic acting." 
ACE is currently taking students for its spring conservatory classes that begin Jan. 24. The program will host an Open House for new students and their parents Jan. 21, which will include free sample classes for those interested in checking out the program and asking questions.  
Prices to study with ACE range from $105-$210 per semester depending on the length and skill level of the class, and the program offers discounts for enrollment in multiple classes and for UK employees. All students are accepted in classes. And while there are auditions for shows, all kids do get some role in productions. Enrollment for ACE can be completed online.
McCauley believes all kids interested in music, dance or drama should consider ACE as an extracurricular option. They even can take all three types of courses through the program's "triple threat" option, if they like.
And as for what age? McCauley says the earlier, the better.
"Our youngest class (for first and second graders) is actually the most popular and usually fills up first. Students can benefit from starting at any age, but usually the sooner they join us, the better they do overall."  
What's up next for ACE? Several of the program's current students will attend JTF next week, and later this year new and old students alike will present Disney's "The Little Mermaid Jr.," based on the popular animated film.
And whether ACE students' talents take them to Broadway stages or better their future performance in a local church production, McCauley and her team's main goal is to give their students new insight on who they are as a person through their passion for creativity.
"We want students to love and appreciate the arts. We hope they can inspire their parents to take them to concerts or shows. Mostly, we want them to learn more about themselves on a personal level through their study of the arts."  
UK is the University for Kentucky. At UK, we are educating more students, treating more patients with complex illnesses and conducting more research and service than at any time in our 150-year history. To read more about the UK story and how you can support continued investment in your university and the Commonwealth, go to: uky.edu/uk4ky. #uk4ky #seeblue