Join in the F-U-N at UK Theatre's 'Putnam County Spelling Bee'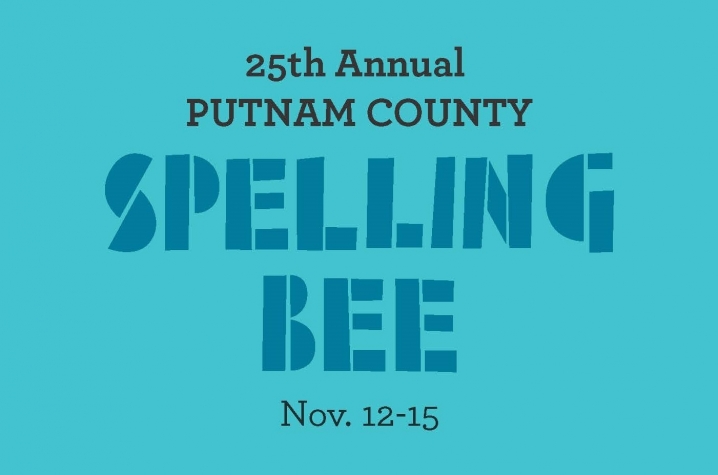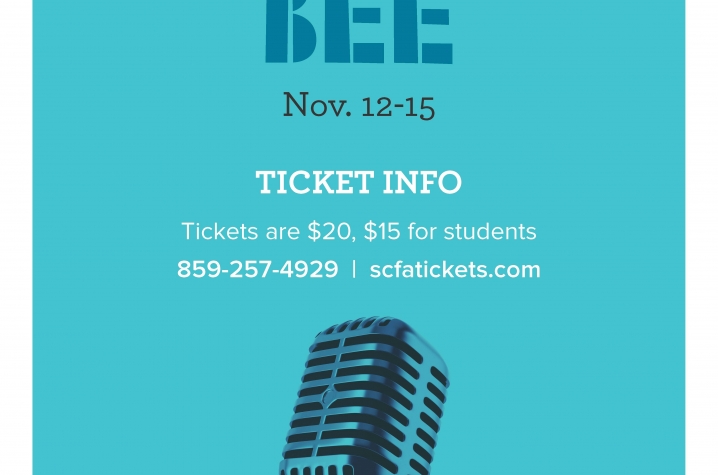 LEXINGTON, Ky. (Nov. 9, 2015) — The musical theater talents of University of Kentucky Department of Theatre and Dance will take center stage with their next production, the Tony Award-winning "The 25th Annual Putnam County Spelling Bee." This Broadway musical will run Nov. 12-15, at the Guignol Theatre on the UK campus.
"The 25th Annual Putnam County Spelling Bee" has something every audience member can enjoy. The journey of six whiz kids on the quest to win the Putnam County Spelling Bee has been described as charmingly quirky and surprisingly touching. Whether you identify with Olive Ostrovsky, whose best friend is a dictionary, or Marcy Park, an overachieving athlete/musician/multi-linguist, "Spelling Bee" will be a familiar throwback to those awkward adolescent years.
Lyndy Franklin Smith, who directs UK Theatre's production with her husband, Jeromy Smith, explains that the production is a comedy with heart.
"It's a comedy and there's plenty of zaniness abounding," Smith explained. "But, at the heart of it, is a great story about kids, who are normally outsiders, finding a common connection and a place where they feel at home. There are some very poignant moments as well. For me, personally — as a new parent of two toddlers — it hits home a lot. The show takes a look at what makes these kids tick — and for many of them the impact that their parents (and their style of parenting) has on their view of themselves and the world. In this day and age of constant debates on over-scheduled kids, helicopter parents, the new normal of parenting — these themes are very current."
"It's a terrifically fun show," Smith said. "It's smart and silly all at the same time. It's a great fit for UK Theatre — each cast member has a great vehicle to demonstrate their talents. It works very well in an intimate space, like the Guignol."
Some audience members will not only enjoy watching the cast; they may join them on stage and participate in the bee. At each performance, volunteers from the audience will be invited to participate onstage, guaranteeing no two performances will be alike, Smith added.
Part sketch comedy, part musical, "Spelling Bee" contains some adult language and content.
UK Theatre's production of "The 25th Annual Putnam County Spelling Bee" will take the stage 7:30 p.m. Thursday-Saturday, Nov. 12-14, and 2 p.m. Sunday, Nov. 15, at Guignol Theatre. Tickets for the production are $15 for UK students with a valid student ID and $20 for general admission. To purchase tickets contact the Singletary Center box office at 859-257-4929, visit online at www.scfatickets.com, or purchase them in person at the box office during operating hours.
The UK Department of Theatre and Dance at UK College of Fine Arts has played an active role in the performance scene in Central Kentucky for more than 100 years. Students in the program get hands-on training and one-on-one mentorship from the renowned professional theatre faculty. The liberal arts focus of their bachelor's degree program is coupled with ongoing career counseling to ensure a successful transition from campus to professional life. 
MEDIA CONTACT: Whitney Hale, 859-257-8716; whitney.hale@uky.edu