UK Arts Students 'Promised' a 'Boss' Experience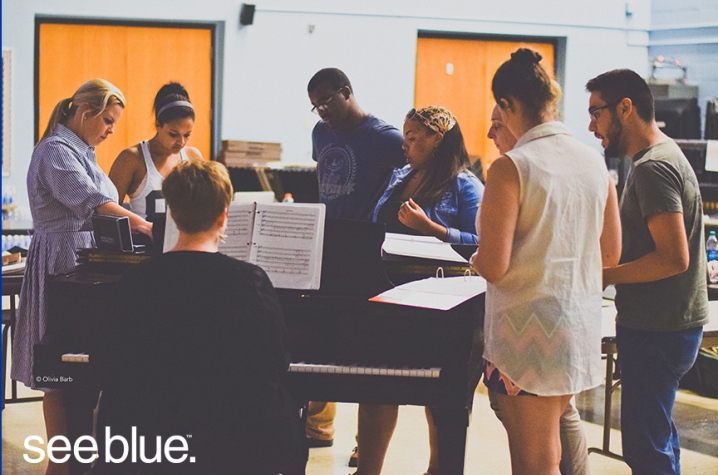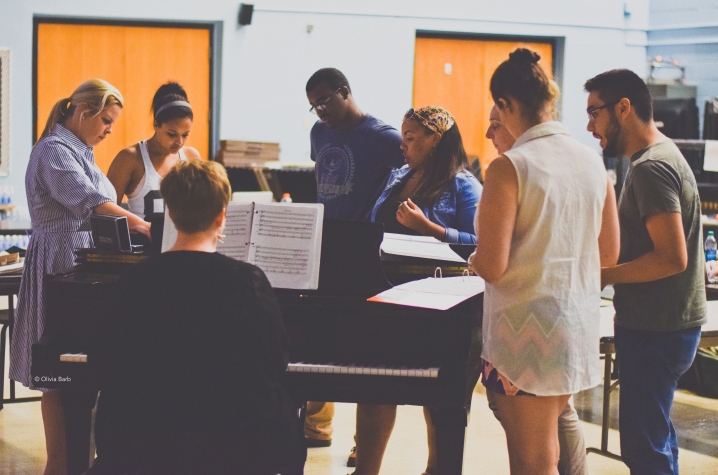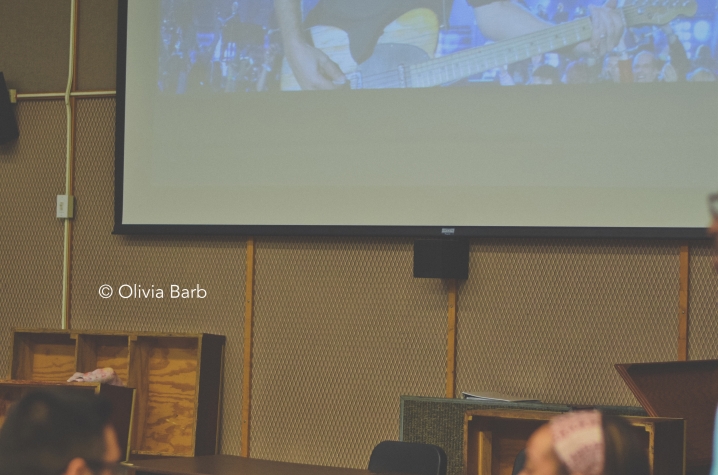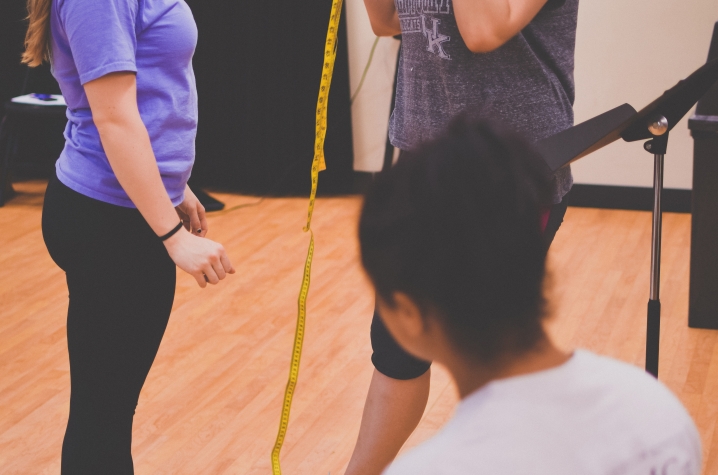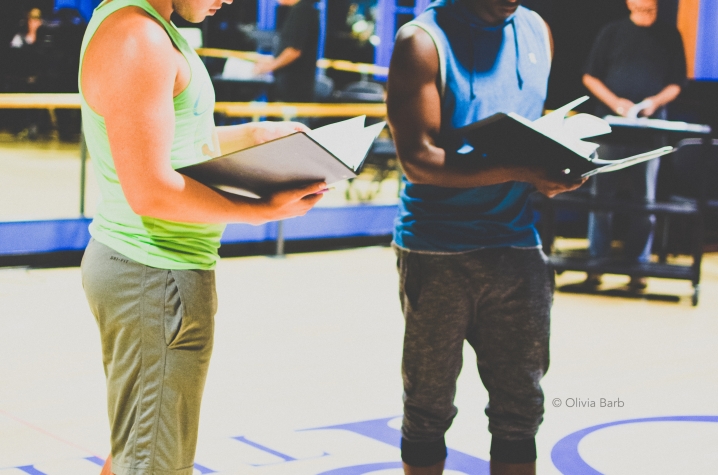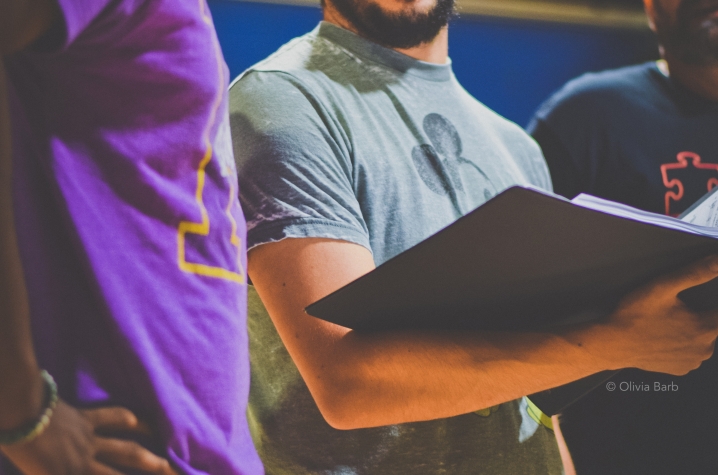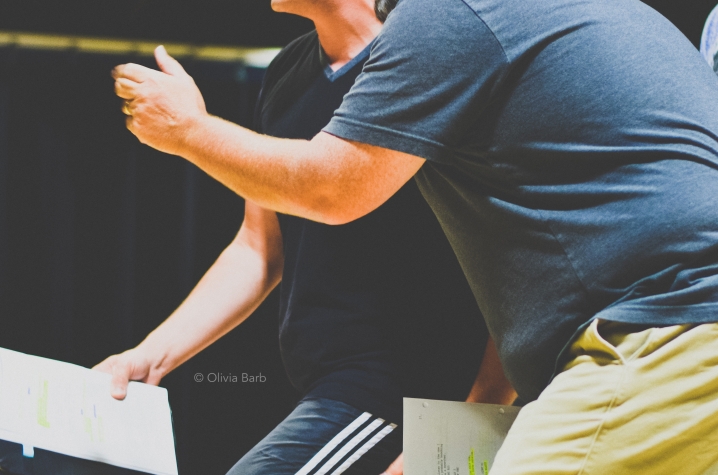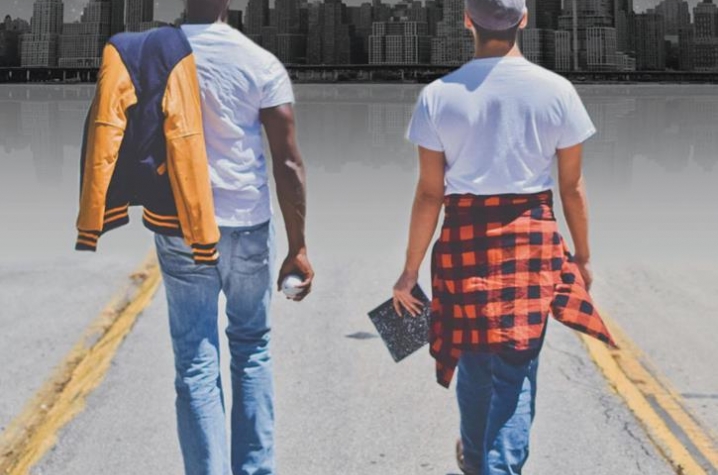 Video by Jenny Wells/UK Public Relations and Marketing. To view captions for this video, push play and click on the CC icon in the bottom right hand corner of the screen. If using a mobile device, click on the "thought bubble" in the same area.
LEXINGTON, Ky. (July 29, 2016) — "Talk about a dream and try and make it real," those are the words of one of the world's most popular rock and roll icons, Bruce Springsteen.
And this summer at the University of Kentucky, those words perfectly capture the essence of what a group of students from all disciplines of the arts have been doing as they prepare to present a world premiere workshop performance of a new rock musical based on the music and lyrics of the American musician, singer and songwriter known to many as "The Boss."
"The Promised Land," by Adam Max and Alex Wyatt, charts the coming-of-age journey of two blue-collar bound high school graduates who dream of breaking the mold and finding a more meaningful purpose outside their small New Jersey town. Through roller coaster relationships, overbearing parents, impulsive decisions and heroic challenges, the young men learn more than they'd ever expected as they seek their promised land. To date "The Promised Land" has only been given a concert performance in Arkansas.
The new musical found its way to Kentucky when Max and Wyatt reached out to their friend Courtney Reed, director of Education and Community Engagement at UK Opera Theatre. "I had just moved here and had gone back home to Alabama to visit my parents and met with my dear friend Alex Wyatt, who handed me a script and said 'I want you to read this.' He told me nothing else. That was it. And so I went home that night, and I read it and I called him back the next day, and I said 'what do you want, what do you want me to do, tell me what I can do.' I flew to Arkansas to see the concert, and at that point I knew it would be great if we could workshop this," Reed said. 
But this eight-week summer course is not just about putting on a play, it is about giving UK students the opportunity to be on the ground floor of creating a new work, where they get the chance to work with the musical's creators and director in an educational setting. As part of their studies, students in this musical theatre workshop course, offered by the UK School of Music and led by Reed and workshop music director Kathrin Thawley, are gaining valuable knowledge on the myriad of steps it takes to bring a musical from the book to the stage.
"What's so fantastic about an educational setting is that we can workshop musicals like this, and we can get them to a place where they are presentable and ready to share with producers or anyone else who might be interested. So, giving the students an opportunity to be on the ground floor of a workshop of a project like this is just unbelievable. They're actually getting experience they wouldn't get in any other classroom setting, where they're getting to work and rework and push the restart button over and over again until we ultimately come up with something that we think that everybody will love. It's been a great experience for them," Reed said.
The excitement around "The Promised Land" workshop began to build in the spring when Reed visited College of Fine Arts courses to share information on this new experience.
Reed's pitch intrigued arts administration junior Alexandra Burns, from Paintsville, Kentucky, who one day wants to be a tour manager in the music industry. "I love rock music and everything like that. I want to work in the music business one day so this seemed like a great opportunity to combine a theatre, nonprofit experience with rock music," Burns said.
To be part of the workshop, UK students then interviewed and/or auditioned in April for creative team and cast roles respectively, or both. Reed attracted several interested students from all areas of the college, many of whom were excited for something beyond their regular arts experiences.
"I really like doing things I've never tried, and I'd never even heard of a workshop before 'The Promised Land,'" said theatre junior Morgan Spaulding, from Louisville, Kentucky. "I auditioned without even really knowing what it was, and when they offered me a role in it I researched it more and just got even more excited about being a part of it and agreed to also be one of the costume designers for the show as well."
Classmate Andrew Durham, a vocal performance and arts administration senior from Paducah, Kentucky, also was excited for the new challenges offered in the workshop. "I really wanted to try out doing a few more of the administrative roles, because I've usually been the performer. And this seemed like a really cool opportunity because it was new. Plus, I just wanted to get on the ground going up." 
Those selected for the course, the first of what Reed hopes becomes an annual summer offering of new workshops, began their musical journey in early June. Since the beginning of UK's second summer session, students have been hard at work exploring the book, lyrics and music through rehearsal, staging and branding processes all the while offering tweaks to the creators on developing the best possible environment for the story to be told and the music to be heard.
In the research and development process of creating this new musical, students were responsible for character development and relationship discovery, story exposition, conflict and resolution, all while communicating these choices to the musical's creators. "It's fun. People say that theatre is a living, breathing piece of work — but when the creators are right by your side and the composers are right there, the arrangers are right there, you have more of a say as what your character is. So my character, Wendy, is in the ensemble, I'm getting to flesh her out. I'm getting to choose her character traits, how she sings certain things. That's very fun and it's a very interesting experience because with most shows it's kind of set in stone," Spaulding said.
As part of the behind-the-scenes work, the class crafted a technical and creative production strategy to employ as they built and executed plans for sets, costumes, lights, sound, a cast recording and a documentary on the experience.
During the class' exploration of the play's musical arrangements, students were charged with identifying and creating ideal transitions and instrumentations while transforming a rock score into a musical theatre orchestral score.
And last, but not least, students also had to get the word out on a relatively unknown new work by developing and executing a branding and marketing strategy for optimum
exposure of the musical and its now sold-out performance Aug. 11, at the Singletary Center for the Arts.
"First, we started out with just identifying demographics of who would be interested in this. And it's kind of interesting, because it is such a different demographic with this because you have Bruce Springsteen fans that may not necessarily be musical theatre fans and then you have musical theatre fans that may not necessarily be into Bruce. So it's kind of like bridging that gap between these two audiences, and that's a large audience," said Burns, who is also serving as an assistant stage manager for the performance. "We started with social media first, because now everybody's on Facebook, especially the age demographic we are targeting which is kind of my parents' generation — 30s, 40s and above. And as our social media kind of panned out, we started with postcards and posters and then we moved up to the distribution of pushing those out into the community."
Accomplishing the multitude of tasks needed to bring the musical to life on stage has not been lost on the students, especially those who have only participated on one side of productions in the past.  
"I have way more appreciation for everyone behind-the-scenes now," Durham said. "It's really interesting to see just what goes into it, because you never really think they worked with this much money or they had these kind of resources. It's interesting to see how all of this comes together to create one really good performance."
Now as the class wraps, these UK students from art, arts administration, music and theatre anxiously await that one-night only performance in hopes they have found that magic of a new musical theater hit destined for the stages of Broadway and the West End — a hit that they can say they helped originate at their own alma mater. 
UK is the University for Kentucky. At UK, we are educating more students, treating more patients with complex illnesses and conducting more research and service than at any time in our 150-year history. To read more about the UK story and how you can support continued investment in your university and the Commonwealth, go to: uky.edu/uk4ky. #uk4ky #seeblue
MEDIA CONTACT: Whitney Hale, 859-257-8716; whitney.hale@uky.edu