UK Theatre Part of Southeastern Theatre Event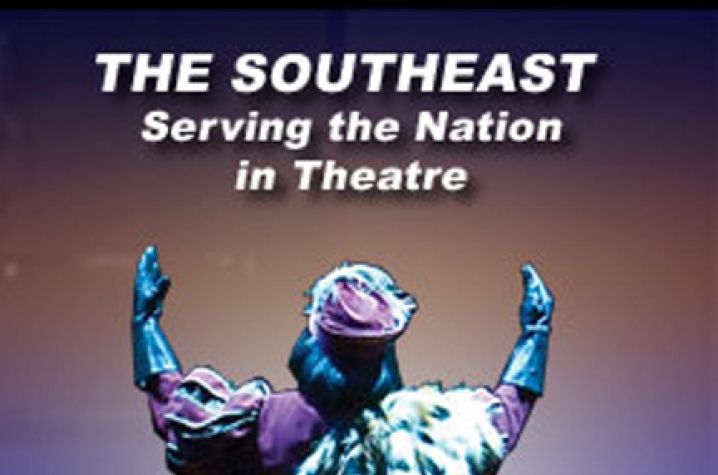 LEXINGTON, Ky. (March 3, 2010) − University of Kentucky Department of Theatre will be an integral part of the Southeastern Theatre Conference (SETC) 61st Annual Convention that opens today in Lexington. During the event, running March 3-7, Guignol Theatre will be the site for the Community Theatre Festival and UK faculty will be among the convention's workshop presenters.
More than 4,000 theatre artists and enthusiasts will gather for the SETC convention that is the southeast's largest theatre conference. Activities and events presented as part of the SETC's convention include: five theatre performance festivals; auditions for work and training programs; keynote speaker addresses by Tituss Burgess, Liz Lerman and Judith Malina; an off-stage job fair; commercial and educational exhibits; and more than 300 workshops.
The Community Theatre Festival, being presented at UK's Guignol Theatre, is a three-day performance festival that will feature winning theatre productions representing the 10 southeastern states. The productions slated for the festival are:
- "Selected Works of Samuel Beckett," Balagula Theatre Company, Kentucky;
- "Overtones," Shelby County Community Theatre, Kentucky;
- "The Lion in Winter," Arts Center Theatre/Colquitt County, Georgia;
- "Eleemosynary," Starkville Community Theatre, Mississippi;
- "Rabbit Hole," Actor's Playhouse, Mississippi;
- "All I Really Need to Know I Learned in Kindergarten," Wetumpka Depot Players, Alabama;
- "Suicide in B Flat," Cookeville Performing Arts Center, Tennessee;
- "Deliver Us Not! (or Birth Where is thy Sting?)," Stage Door Productions, Virginia;
- "Steel Magnolias," Baker County Community Theatre, Florida;
- "Underneath The Lintel," Charleston Stage Company, West Virginia;
- "Poe," M.T. Pockets Theatre, West Virginia; and
- "Parallel Lives," Rock Hill Community Theatre, South Carolina.
The Guignol Theatre is located in the Fine Arts Building on Rose Lane. To find production times visit http://www.setc.org/festivals/community.php.
Additionally, two faculty members from UK Theatre will be among the convention presenters. Nancy Jones, chair of UK Theatre, will conduct a workshop on acting the classical texts of Molière on Wednesday evening. Andrew Kimbrough, assistant professor of dramatic literature and performance, will present his paper, "Revisiting Eva Marie Saint's Glove: On Props, Neurons, Subtext and Empathy," as part of the "Best of the SETC Symposium 2009" on Saturday morning. The paper is being published in the journal Theatre Symposium 2010, the publication of the symposium proceedings.
Celebrating theatre and their 61st year, the SETC is the largest and most active regional theatre organization in the country. Founded in Chapel Hill, N.C., in 1949, the organization has as its purpose to provide services and educational programs for those individuals and organizations engaged in theatre in the southeast. Member states include: Alabama, Florida, Georgia, Kentucky, Mississippi, North Carolina, South Carolina, Tennessee, Virginia and West Virginia.