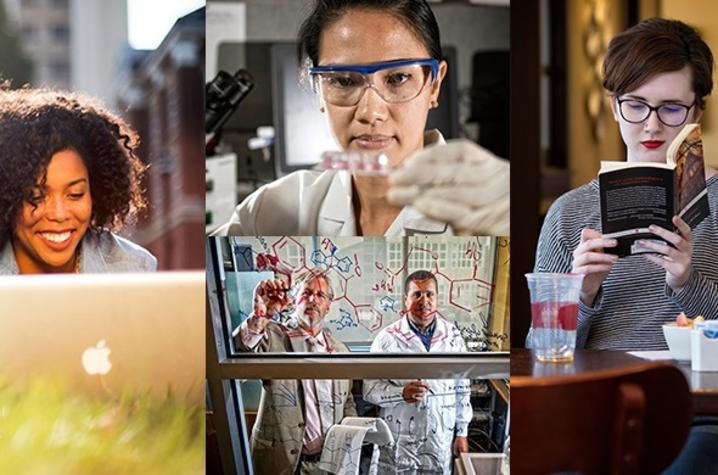 Wednesday, Feb. 21, 2018
Almost every week for the last month, I've spent time in Frankfort, telling the UK story.
It's a powerful one.
We are educating more students, treating more patients, and providing more service to every corner of our Commonwealth than at any time in our more than 150-year history. And, at the same time, as an institution we are facing financial pressures and challenges to the way we accomplish our work that are potentially historic as well.
As many of you know, the state budget that has been proposed for the next two years would reduce our support from the Commonwealth by more than $25 million annually. That's on top of about $70 million in reductions since 2008 that have occurred in the wake of a recession and funding challenges for health care, state pensions, corrections, and K-12 education.
Our work and our challenges, of course, don't exist in a vacuum. Across the country, colleges and universities are facing many of the same pressures, with flat or declining support for the work we do in higher education and questions about price, value, and debt incurred for the education we provide.
Against that backdrop, I've been describing for state policymakers how reductions in our state appropriations put our progress at risk. These reductions would impact the:
30,400 students who receive financial aid or scholarships, utilize our career services and advising, visit our libraries, go to tutoring, or join a student organization;
20,000 faculty and staff who teach and mentor our students, conduct research and probe for answers to Kentucky questions, serve our state, and collaborate with business and industry;
1.5 million patients who visit our clinics and 38,000 who need complex, in-patient care in our hospitals;
And, since we're present in all 120 Kentucky counties, the entire state.
State support remains critical to the work we do. It's the first dollar in, meaning that the $267 million we receive annually from Kentucky helps make possible a $3.7 billion enterprise that positively impacts every corner of the Commonwealth.
But it's also clear that we must now think in different ways about our path forward.
From analysis we've been conducting in recent months, we know that over the next five years there's a projected $200 million gap – roughly $40 million a year – between anticipated sources of support and the cost of continuing our work.
We must seek new answers. We must, as we always have, find our path forward.
I have directed Provost David W. Blackwell and Executive Vice President Eric N. Monday to lead a conversation across the campus about how we build a forward-thinking budget that will enable us to pursue aggressively our goals for our University and our Commonwealth. Groups of administrative leaders, faculty, staff, and students are examining the University's long-term financial needs and revenue opportunities.
Among the many questions they are asking include:
Can we grow enrollment strategically over the next five years to educate more students and generate new resources for reinvestment in our campus and our academic enterprise, while maintaining quality?
What other initiatives – whether through innovations in online learning; new graduate programs that meet specific workforce needs; or helping more students who are close to a degree complete their work – can we implement to increase student success and generate new resources?
Where can we generate more savings in our operations? We have been innovators in creating more energy-efficient buildings and managing revenues more effectively. Are there other sources of savings we can find by working even smarter?
Is there important administrative work that can be shared or support that can be provided in ways that make us more productive?
How do these new initiatives align with our Strategic Plan?
We need your help in finding the answers, in finding what we are calling "our path forward." To help facilitate the campus conversation, we have created this website where you can learn more and provide ideas.
We share a common goal for a better Kentucky. And we share a belief about this community's singular role in making that goal a reality. This process is how, together, we will find the resources to make that mission possible.
As we formulate a University budget for the coming year, we will begin to implement ideas from this process. We will keep you informed as we reach key milestones.
As always, I am grateful for your commitment to all we do as the University for Kentucky.