Honoring Courage and Sacrifice this Veterans Day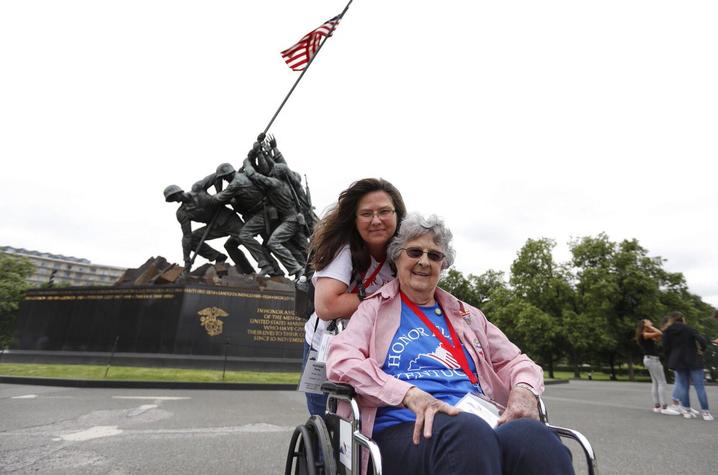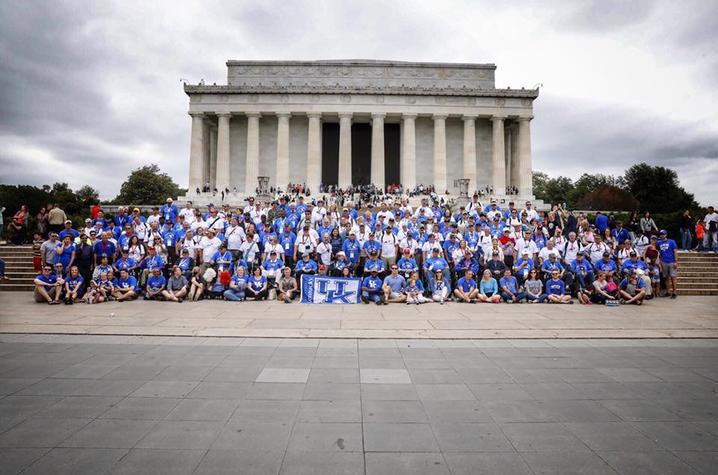 Friday, November 10, 2017
Four summers ago, my family and I traveled to Normandy, France. There, we somberly walked the beaches and fields of battle.
Near the solemn, wind-swept beaches of Normandy, we walked along the final resting place where more than 9,300 brave soldiers gave what Lincoln called the "last measure of devotion" to protect freedom.
Among the thousands of tombstones, rows of crosses, and Stars of David, fate drew us to one. It was the tombstone of a Kentuckian whose story I have had the honor learn more about since
I happened upon his name in Normandy.
Howard Henry was from Harlan, Kentucky – a ranger who gave his life to stop a man whose ultimate objective was the eradication of my people.
I think about what Howard Henry has come to mean to me— a man I never met. He is a symbol of sacrifice, bravery, and enduring hope. He represents what might have been and what we still want to be – bright hopes, shining promise, and fulfilled potential.
Like Howard Henry, each veteran exemplifies that same meaning—that same ideal of goodness and virtue in a world that often leaves us yearning for hope.
Veterans embody that spirit for countless people, even those whom they have never met. Indeed, without Howard—without veterans—some of my family would not be here today.
I might not even be here today.
In May of this year, the University of Kentucky became the first institution of higher learning in the country to sponsor an Honor Flight in which 70 veterans from WWII, Korea and Vietnam were taken to Washington D.C. to see their memorials. Howard Henry's brother joined us for that journey.
It was a day that I will never forget. One filled with emotions as I listened intently to the many stories told by those who experienced war first hand. I felt honored to be among them and to share in that very special day. 
That day I was reminded that sacrifice touches each of us, directly and indirectly. And, like the University's more than 150-year connection to our Armed Forces, it spans generations of sons, daughters, relatives, neighbors, and classmates. It is in that spirit, and in their honor, that the University of Kentucky is proud to have sponsored an Honor Flight.
We aim to recognize and support veterans in all that they do. Veterans Day represents a special opportunity for the entire University of Kentucky family to express our gratitude.
Saturday marks the day that our nation recognizes the service and sacrifices of our men and women who served in our armed forces.  The University of Kentucky observed Veterans Day on Friday morning, in a ceremony outside the Main Building. 
Our new Executive Vice President for Health Affairs, Dr. Mark Newman served the keynote speaker. Dr. Newman himself is a veteran of the United States Air Force. 
Earlier this year, we dedicated the new space for the Veterans Resource Center, located on the lower level of Erikson Hall, which serves nearly 800 military affiliated students who are veterans, active military, or dependents of military parents. The center also supports the Bluegrass Community and Technical College's student veteran population of 300-400. 
UK has the highest graduate rate among veterans of any public university in the state.
The newly renovated VRC was made possible through generosity and partnership with Republic Bank Foundation.
Our commitment to our student veterans – and those faculty, staff, and alumni who have served our country – is important to us. We would like to extend our gratitude to all of our veterans, students, alumni, faculty, and staff this Veterans Day.