Lifecycle @ UK: Collaboration and Innovation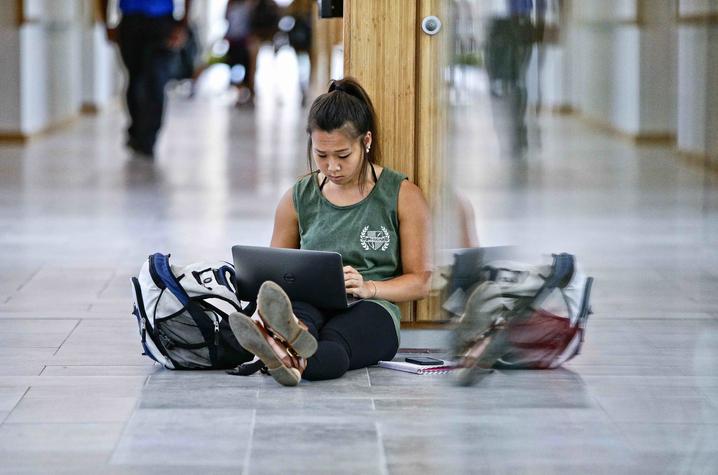 Thursday, April 6, 2017
Last month, I discussed on this platform the crucial role data play in facilitating student success. As we continue to work—together—to reach the lofty, but achievable, goals of our strategic plan, data empower us to make strategic, intentional decisions for how to best support our students. 
Just as we continually evaluate and improve our student support systems using data, we must also leverage emerging technology to advance our work.
Against that backdrop, over the past year we've researched new platforms to help us oversee constituent relationship management, or CRM.
CRM is a strategy—often supported by technology—for more effectively managing relationships within (and between) key groups. At the University of Kentucky, for example, our total constituent population features various audiences that include, among others, prospective students, current students, faculty, staff, donors, and alumni.
The idea is simple: we want to create, nurture, and maintain strong relationships between our institution and each of these groups. Technology enables us to do so in a more focused, consistent, and measured way.
Today, UK's constituent information is dispersed across a variety of systems, spreadsheets and individual notes and interfaces.
Our team began a multi-phase, multi-year project to standardize the platforms that we use, and encourage collaboration across campus.  We have dubbed this project "Lifecycle@UK".  The goal of Lifecycle @ UK is to bring together that rich information into a single relationship and engagement view that will allow UK to become better stewards, communicators, administrators, and partners.
This project is not changing or replacing myUK (SAP) student information system (SIS), but, rather, works with our existing systems to streamline communication. 
Project sponsors and managers will be able to closely monitor how and when we can utilize the functionality of Salesforce to replace or improve existing processes. This will also open new opportunities for accountability, coordination, and communication for improving some of our daily operations.
Benefits of using this technology include enhanced collaboration and communication within and across units, departments and divisions. It also allows us to streamline workflows and operate more efficiently.
More important, the unified platform will also provide more robust data, which we can use to better support our objectives—and ultimately, better support students.
We have a robust roadmap with projects planned for undergraduate recruitment operations, student success, graduate school operations, and alumni and donor relations.
We are implementing Lifecycle @ UK through a phased and iterative approach, collaborating with UK stakeholders from multiple functional areas and across colleges. Our team has already begun the process and will continue their work in three phases:
Phase 1 of this project includes enrollment management, recruitment, housing/dining and retention marketing and communication operations.
Phase 2 includes migration and integration for the Graduate School.
Phase 3 includes migration and integration for alumni and philanthropy operations.
Phase 2 timeline and Phase 3 areas, stakeholders and constituents are still under evaluation and a timeline will be announced once determined. 
Built from the outset with end-users in mind, a project of this magnitude could only have been made possible through input and collaboration across the university. I would like to thank Lisa Wilson, Associate Provost for Finance and Operations; and Brian Nichols, Chief Information Officer for overseeing this important work, and crafting the vision for how this will help us better serve students, with our guiding principles of unity, intuition, engagement, trust, and innovation.
I encourage you to learn more and keep up to date on the progress of this important project by visiting www.uky.edu/lifecycle.
We will continue to provide information about this phased process. In the meantime, if you have any questions, you can contact Tyler Gayheart at AEComm@uky.edu.
Regards,
Timothy S. Tracy
@UKYProvost
#seeblue