2015-2016 year of milestones, challenges for UK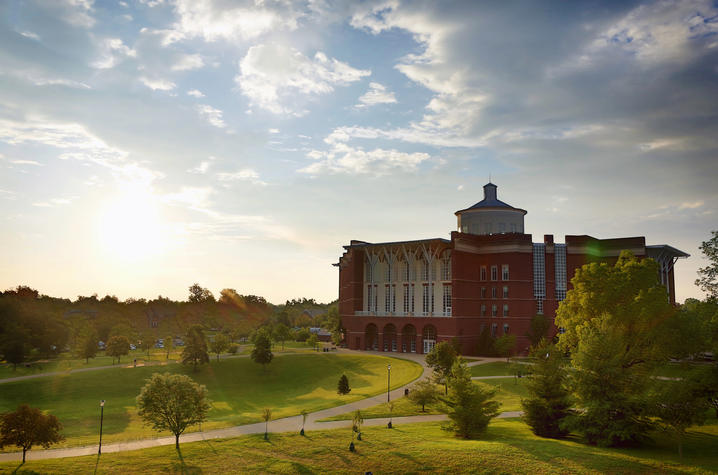 Watch the Top 5 most viewed videos produced by UK during 2016.
LEXINGTON, Ky. (Jan. 3, 2016) – The year 2015-2016 for the University of Kentucky marked a time of milestones in athletics, academics and research as well as continued progress in a multi-year, multi-billion-dollar plan to reshape the campus.
The following is a recap of some of the highlights from 2015-2016 at the University of Kentucky.
Campus transformation, academic progress continue
In the last five years, under the leadership of  University of Kentucky President Eli Capilouto and the  UK Board of Trustees, the university has initiated or completed more than $2 billion in projects, designed to transform the living, learning, research and health care space of the institution. 
More than 90 percent of that transformation has been paid for through philanthropy or other university sources, and the building pace continued in 2015-2016.
As part of that continued campus transformation, UK opened its newest residence halls, named for the some of the first ladies of the university. Since 2011, UK through its unique public-private partnership with EDR will have constructed 6,850 modern residence halls beds by fall 2017. 
At the same time, our goal through our strategic plan, has been to make significant progress on student success and research that changes the state. As part of that effort, UK has methodically worked to transform living and research spaces throughout the campus as well. In October 2016, UK also dedicated the more than $100 million Don & Cathy Jacobs Science Building in the heart of the campus and the new Gatton College of Business and Economics Building on South Limestone – the first academic building on campus to be completely funded through philanthropic gifts from alumni and friends of the university.
For the third straight year, UK's first-year enrollment topped more than 5,000 students. Continued record progress also was established in diversity and academic quality. And in an initiative that many are heralding as a nationally leading effort to make college more affordable, the university announced UK LEADS, (Leveraging Economic Affordability for Developing Success). Under the plan, UK over the next several years will shift a majority of institutional aid to need-based assistance for students.
UK also continued its efforts to create a distinctive community, where everyone feels a sense of belonging. One of the centerpieces of that strategy is a five-year effort – through the  CATS Survey – to gauge student attitudes toward safety and other measures. UK was the first large, public research institution in the country to require every student to participate in a campus climate study on an annual basis.
Bringing high-quality health care to the Commonwealth
UK HealthCare was named the No. 1 hospital in the Commonwealth in 2016 by US News and World Report. 
It also was the only hospital in the state rated as High Performing in cancer. The complete rankings for 2016-17 are now available at US News. In addition to being named as top hospital in Kentucky, UK HealthCare was nationally ranked No. 45 in Geriatrics and "High Performing" in six specialty areas including: Cancer, Diabetes and Endocrinology, Nephrology, Neurology and Neurosurgery, Orthopedics and Pulmonology.
As an example of its steadfast commitment to bringing more health care solutions to the entire Commonwealth, in fall 2016, UK was awarded a $19.8 million renewal of its CTSA Award (Clinical Translational Science Award). 
CTSA grants support innovative solutions to improve the efficiency, quality, and impact of translating scientific discoveries into interventions or applications that improve the health of individuals and communities. This is the second CTSA grant that the UK Center for Clinical and Translational Science has competed for and received. 
In 2011, the CCTS received a five-year, $20 million award. These grants are extremely competitive and place UK in elite company. Other institutions funded in this round include Columbia University, University of Pennsylvania, Yale University, Rockefeller University and UCLA. Additionally, UK is one of only 21 institutions in the country with federally designated research centers in translational science, aging and cancer.
An example of the type of cutting-edge research that UK is conducting is in the area of Parkinson's disease, where novel clinical trials are showing promising results.
Athletics: records on the field and in the classroom
It also was another banner year for UK Athletics, which is consistently ranked among the top programs in the country.
In 2016, UK football returned to a bowl game – the Taxslayer Bowl – for the first time since 2010. With a young squad and a highly ranked recruiting class, the future appears bright for UK football.
And the UK cheerleading squad continued to show its perennial dominance, competing for -- and winning -- its 21st national championship.
UK Athletics also continued its progress in the classroom. For the ninth straight semester, UK athletics reached its collective, departmental goal of posting a GPA of 3.0 or higher. Eighteen of UK's 20 teams had GPAs of 3.0 or better and six were at 3.5 or better: women's tennis, men's golf, women's swimming and diving, softball, women's basketball, and gymnastics. Women's tennis (3.653) and women's swimming and diving (3.512) led the way among women's teams, while men's golf (3.540) and baseball (3.307) led UK's men's teams.
The GPA underscores the commitment UK Athletics has to student success at all levels, a commitment highlighted in 2016 by UK legend Randall Cobb, a star receiver for the Green Bay Packers, returning to campus to receive his degree.
Watch the playlist above to view the Top 5 most-watched YouTube videos produced by the University of Kentucky during the past year.
UK is the University for Kentucky. At UK, we are educating more students, treating more patients with complex illnesses and conducting more research and service than at any time in our 150-year history. To read more about the UK story and how you can support continued investment in your university and the Commonwealth, go to: uky.edu/uk4ky. #uk4ky #seeblue