Action Heats the Silver Screen on a Cold Night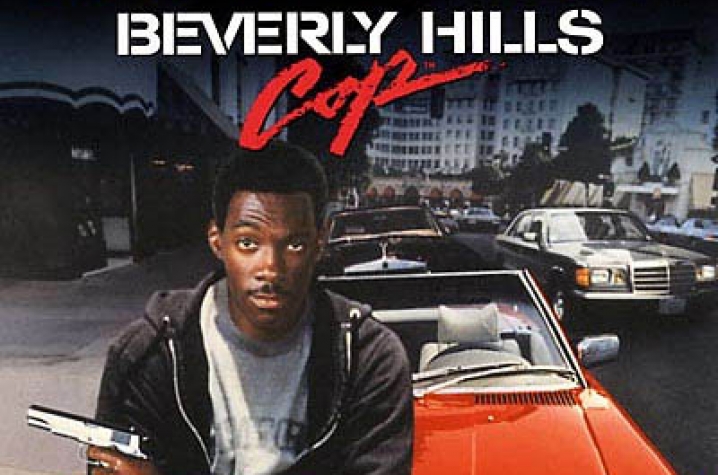 LEXINGTON, Ky. (Nov. 3, 2010) — With the weather getting colder, the Late Night and International Film series invite you to warm up with one of their showings. 
Both film series team up for a back-to-back double feature on Thursday, Nov. 4. Up first, the International Film Series presents the movie "Monsoon Wedding" at 7 p.m., followed by the Late Night Film Series at 10 p.m. with the movie "Dogma," featuring Ben Affleck and Matt Damon. If Thursday does not work for you, check out the Late Night Film Series' "Beverly Hills Cop" at 10 p.m. Friday, Nov. 5.
The Indian flick, "Monsoon Wedding," follows the wealthy father of the bride, Lalit, as he prepares an elaborate wedding. We meet his extended family, arriving from as far as America for the wedding, beginning with a formal engagement party four days before. Several subplots are followed: Additi, the bride, has chosen an arranged marriage instead of waiting for her married lover to leave his wife.  Dubey, the wedding organizer, becomes smitten with Alice, Lalit's maid. As the days pass, family joys and family secrets are revealed.
"Dogma," features two fallen angels, banished from heaven and now trying to get back in any way they can. It's up to an abortion clinic worker, with a special heritage, to save the existence of humanity from being negated by two renegade angels trying to exploit a loophole and re-enter Heaven.
In "Beverly Hills Cop," a freewheeling Detroit cop played by Eddie Murphy, finds himself pursuing the murder investigation of his friend. However, when the investigation heads to Beverly Hills, Murphy is forced to deal with the culture shock.
Movies in the Late Night Film Series and the International Film Series are screened in Worsham Theatre, located in the Student Center addition. All are free to UK faculty, staff and students. The Late Night and International Film series and their movies are sponsored by the Student Center Director's Office.