Gatton College Reveals Building Design, Breaks Ground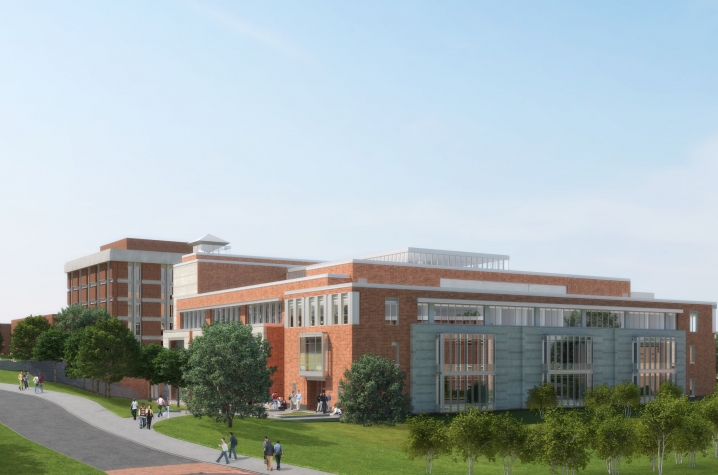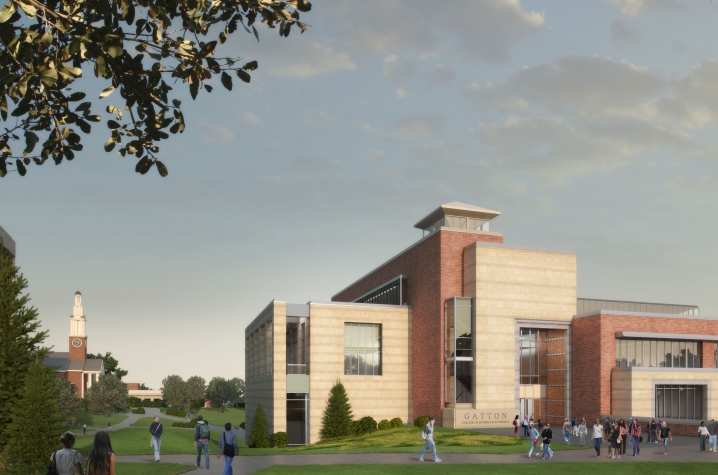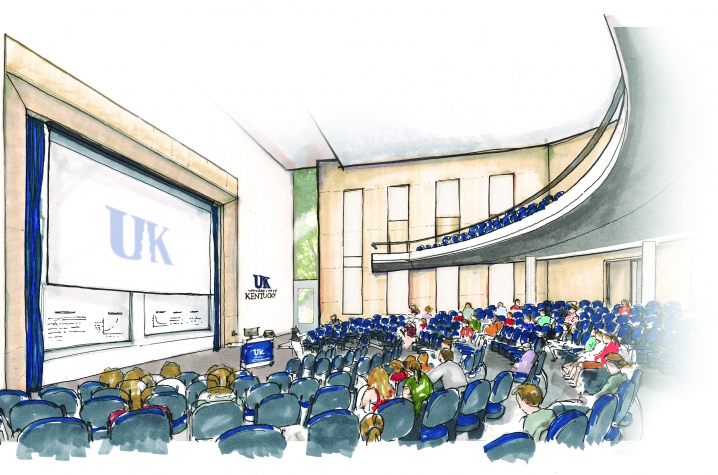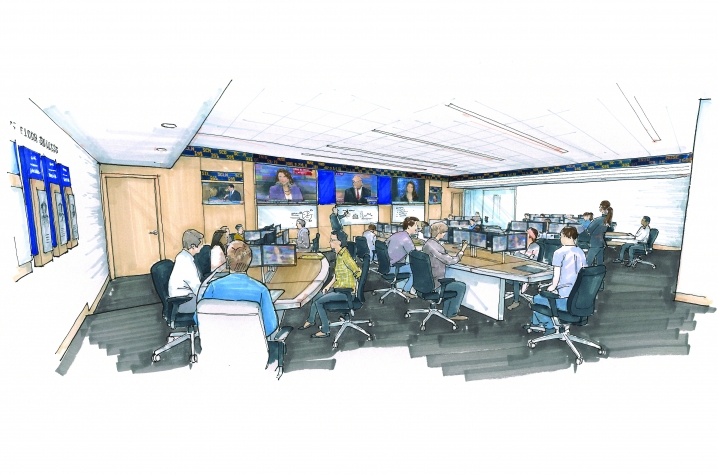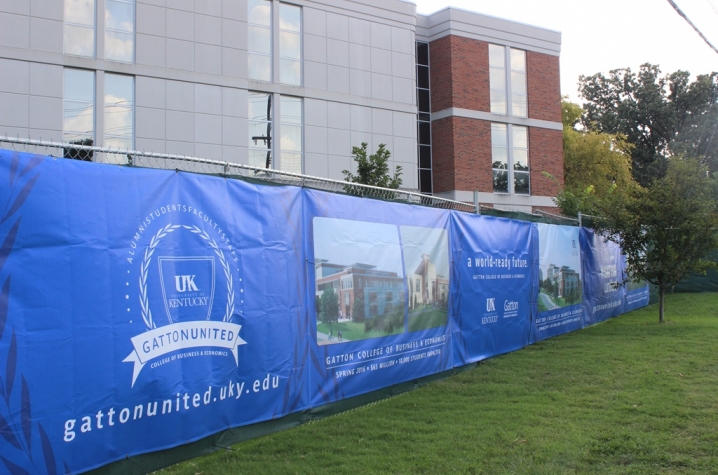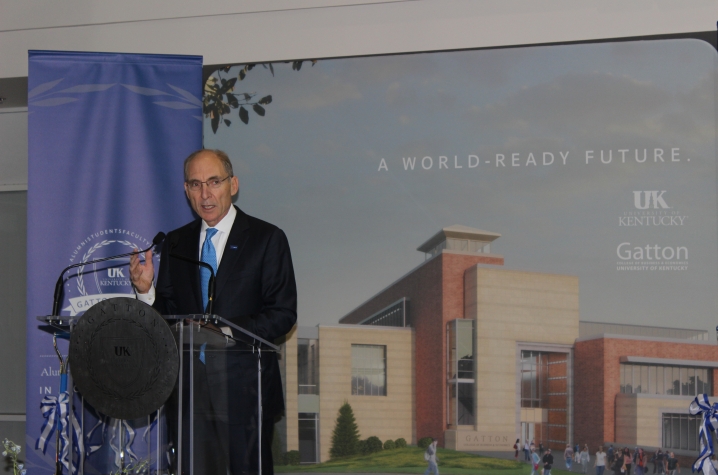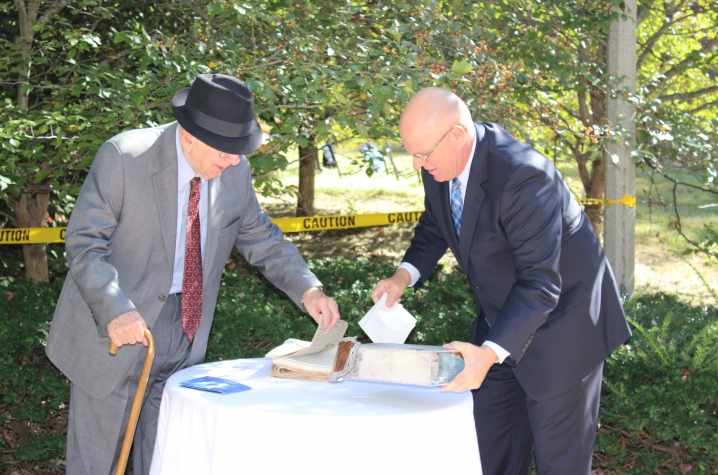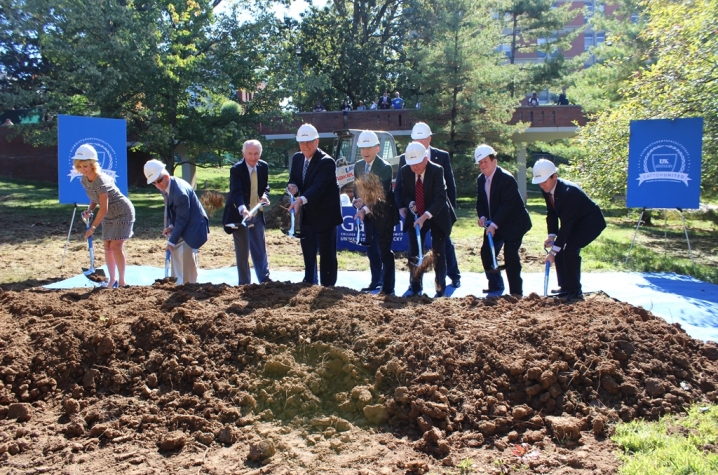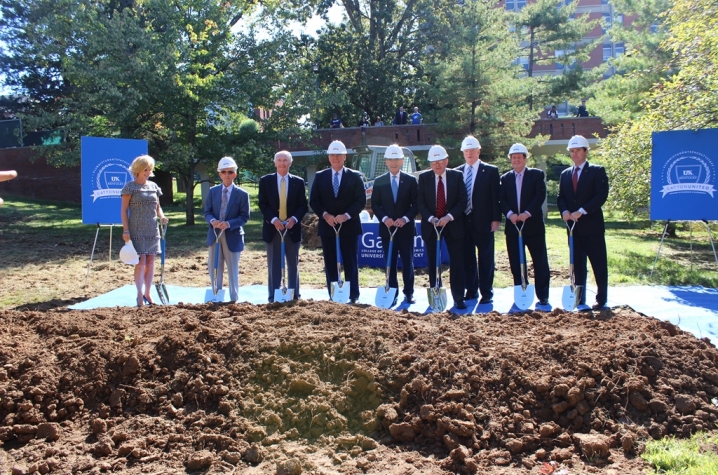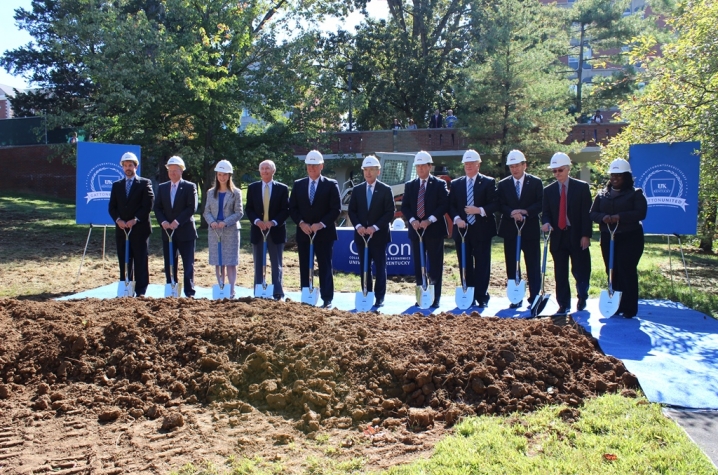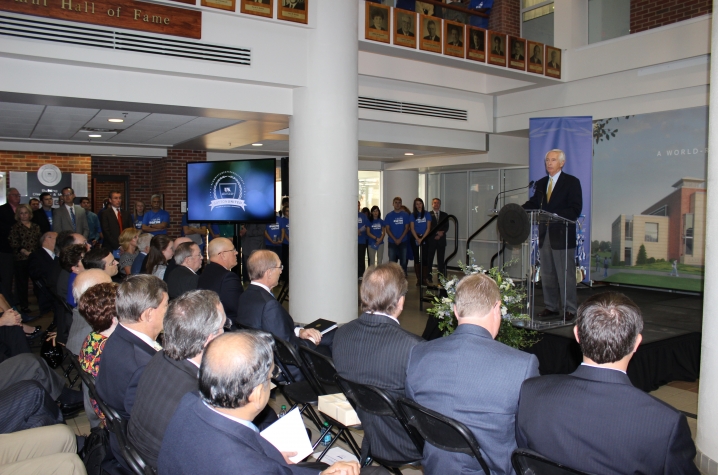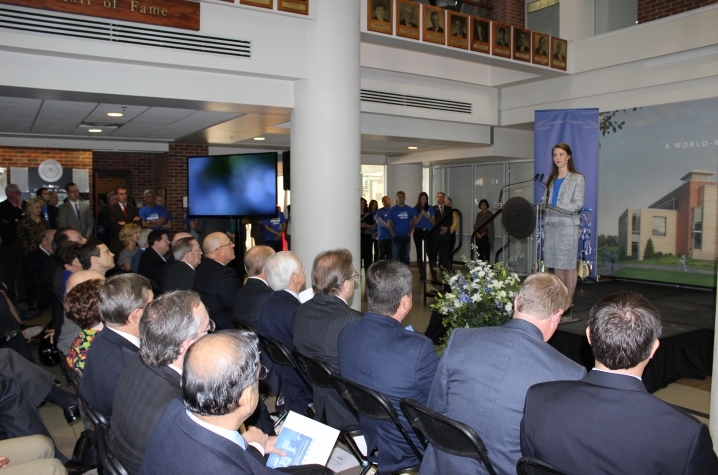 LEXINGTON, Ky. (Oct. 11,  2013) — The University of Kentucky's Gatton College of Business and Economics this morning revealed the architectural plans and held a ceremonial groundbreaking for a major expansion and renovation of its facilities. UK President Eli Capilouto and Gatton College Dean David W. Blackwell were joined by Governor Steve Beshear, other state officials, major donors, faculty, staff and students in unveiling details of the $65 million project.
The expansion and renovation of the Gatton College is part of UK's overall capital improvement plan (House Bill 7) approved earlier this year by the Kentucky General Assembly and signed into law by Gov. Beshear. No state tax dollars will be used in any of the UK construction projects, which include the Gatton project, a new science building on campus, and improvements to Commonwealth Stadium and UK's football facilities.
Capilouto expressed his gratitude to the college's benefactors who collectively have made more than $45 million in pledges and contributions toward the ambitious undertaking. He also praised the work of Blackwell since the dean arrived on campus in March 2012.
"Dean Blackwell hit the ground running and has not stopped," said Capilouto. "He and his team have done a tremendous job in raising additional support for this project while coming up with a design which will add to the beauty of our campus while providing truly state-of-the-art facilities in which our students will learn in an optimal, collaborative environment."
The Gatton College is expected to grow substantially in the number of students entering its programs in future years, as well as in the quality of the academic profile of those students.
The dean expressed his appreciation to individual alumni, foundations, corporations and other friends of the college for their generosity.
"The support for our college and its bold plans for the future has been nothing short of sensational," Blackwell said.  "If you spend any time on the UK campus these days, you hear the word 'momentum' a lot, and that certainly applies here."
"The expansion of the Gatton College will greatly contribute to the already impressive and thriving University of Kentucky campus," said Gov. Beshear.  "Top-quality institutions not only attract first-rate students, they produce a highly educated workforce that will draw in new businesses and spur economic development in the state.  Congratulations to President Capilouto, Dean Blackwell and to the many donors, faculty and staff who helped make this project possible."
"UK's Gatton College of Business and Economics provided me with a strong foundation upon which to build my business career and my life," said Howard Lewis, chair of the Gatton United Campaign.  "Those of us who benefited from our experiences as students are happy and proud to be able to contribute to this wonderful college in order to help future generations of students succeed."
The expansion and renovation plans call for a dramatic increase in space for educational offerings, as well as high-tech enhancements to classrooms and laboratories for students on both the undergraduate and graduate levels. 
Among the highlights which will be part of the facility:
The footprint of the college will expand by 40 percent to 210,000 square feet.
A new main entrance from the interior of the university campus, with an atrium that will serves as the 'living room' of the building.
A 500-seat auditorium designed for special events and large lectures.
A new Behavioral Research Lab.
A new Finance Learning Center which includes an advanced classroom with a simulated trading environment featuring digital displays feeding real-time financial and market information.
20 new classrooms, including 10, 45-seat classrooms; six, 85-seat classrooms; three, 70-seat classrooms; and one, 65-seat classroom.
More than 40 collaborative study or breakout rooms.
An outdoor garden plaza which will serve as a gathering place for students, faculty and staff to socialize and network on nice weather days.
A Special Events Hall with audio-visual components to accommodate dinners and lectures seating anywhere from 75-200 people.
For visuals of what the new facility will look like, visit gattonunited.uky.edu/media.  
The timetable calls for completion of the project by Spring 2016.
MEDIA CONTACT:  Carl Nathe, carl.nathe@uky.edu, (859) 257-3200; or Michele Sparks, (859) 257-0040; michele.sparks@uky.edu.