New Child Care Program Connects UK Families With Student Helpers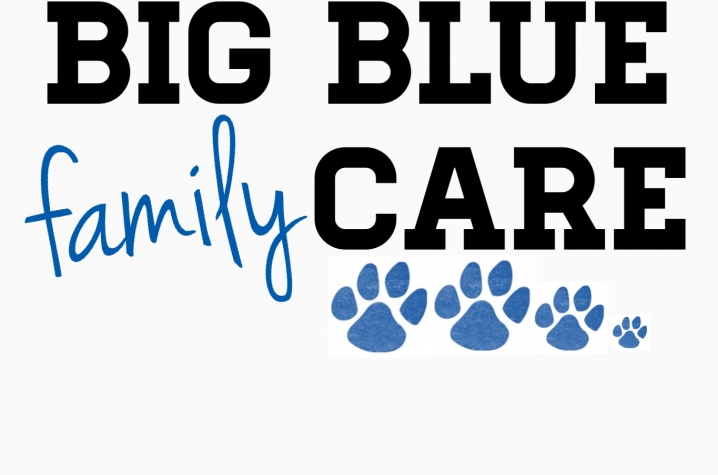 LEXINGTON, Ky. (Sept. 26, 2014) — The University of Kentucky's Office of Work-Life is helping to connect UK families in need of child care with UK students who are able to provide occasional care, through a new program called Big Blue Family Care (BBFC).  
"Last winter, we noticed that a lot more employees had to take vacation or sick days when Fayette County Schools were closed," said Erika Chambers, director of Work-Life. "Through the BBFC program, we are trying to address some of the breakdowns in child care that occur on school closings, after-school, and other school breaks."
The goals of the program are to help UK families find great child care providers and to make it simple for UK students to connect with these families.
"UK has a lot of great students on campus who like working with children and have experience as nannies or in a daycare," says Bethany Smith, program coordinator for BBFC. "However, due to their schedule and studying, they need a job that is flexible.  The BBFC program meets these needs and makes it simple for students to connect with a UK family directly." 
The Office of Work-Life also provides support in helping parents find center-based and activity-based child care activities when schools are closed. Many parents don't realize that the YMCAs of Central Kentucky and the Living Arts and Science Center offer activities during school breaks and snow days, Chambers said. These can be great alternatives to in-home child care for parents seeking a group setting and activities for their child.
There is no charge to UK students or UK families for being part of the BBFC network.  For more information, including a program description and other caregiving solutions, visit the Work-Life Big Blue Family Care and Back-up Care Solutions website at http://www.uky.edu/hr/work-life/resources-for-parents/big-blue-family-care-and-back-care-solutions.  Students can apply to become a caregiver through the UK Jobs portal at https://ukjobs.uky.edu/postings/41270.
For any questions contact Bethany Smith at bethany.smith@uky.edu or the Office of Work-Life at 859-257-1003.