Social Media and 'Arab Spring' Topic of Presentation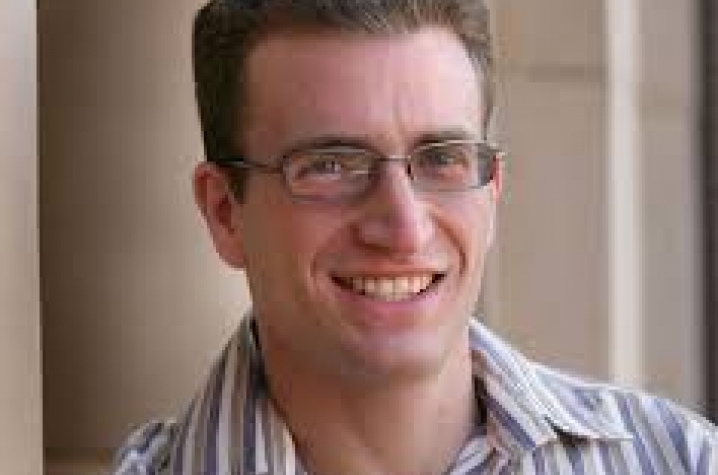 LEXINGTON, Ky. (Oct. 13, 2014) — University of Kentucky Libraries, along with the UK College of Arts and Sciences, will host "The 'Arab Spring' and Social Media: Possibilities and Perils in a Networked Age," 3:30 p.m. Tuesday, Oct. 14, in the UK Athletics Auditorium in William T. Young Library.
The presentation will be conducted by Todd Presner, chair of the University of California, Los Angeles (UCLA) Digital Humanities Program and the Sady and Ludwig Kahn Director of the UCLA Center for Jewish Studies. His research focuses on European intellectual history, the history of media, visual culture, digital humanities, and cultural geography. He is the author or co-author of three books: the first, "Mobile Modernity: Germans, Jews, Trains" (Columbia University Press, 2007), maps German-Jewish intellectual history onto the development of the railway system; the second, "Muscular Judaism: The Jewish Body and the Politics of Regeneration" (Routledge, 2007), analyzes the aesthetic dimensions of the strong Jewish body; and the third, "Digital_Humanities" (MIT Press, 2012), co-authored with Anne Burdick, Johanna Drucker, Peter Lunenfeld and Jeffrey Schnapp, is a critical-theoretical exploration of this emerging field. 
Outside of the classroom, Prenser is the founder and director of HyperCities, a collaborative, digital mapping platform that explores the layered histories of city spaces. Awarded one of the first "digital media and learning" prizes by the MacArthur Foundation/HASTAC in 2008, HyperCities is an interactive, web-based research and teaching environment for authoring and analyzing the cultural, architectural and urban history of cities.
As part of his talk, Presner will discuss a series of projects that analyze the role of social media in the Middle East, starting with the 2009 Tehran election protests and going up to the 2011 "Arab Spring." He will include Twitter projects such as the "Voices of January 25th" (Egypt),  "Voices of February 17th" (Libya), and HyperCities as examples.
"The 'Arab Spring' and Social Media" presentation is intended to address library concerns as well as scholarly use of social media
This talk is presented in conjunction with Year of the Middle East, part of the Passport to the World initiative based in the UK College of Arts and Sciences. The initiative is sponsored by the A&S Advisory Board.
MEDIA CONTACT: Whitney Hale, 859-257-8716; whitney.hale@uky.edu