UK Alumna Chosen to Carry Olympic Torch in London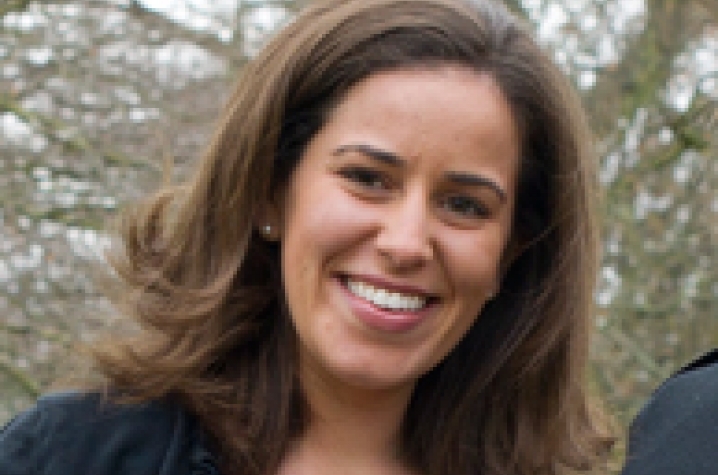 LEXINGTON, Ky. (May 30, 2012) — University of Kentucky almuna Taylor Amerman has been chosen as one of three students from the University of Nottingham to carry the Olympic Torch as it passes through Britain, leading up to the 2012 Summer Olympic Games in London.
All of the large universities in the United Kingdom were allotted spots for students and staff to be torchbearers, and she was selected as one of the student representatives from more than 30,000 full-time students.
"I was very surprised, excited, honored and humbled to be selected," Amerman said. "I have received other honors in my life, but this was by far the biggest because it was a reflection of my character and values. It is a true honor to be selected as someone who will inspire Britain."
Amerman, who is originally from Louisville, will now join 8,000 others who will carry the torch on its 70-day journey across Britain. She will carry the torch on June 29.
"As an international student, I wanted to be able to engage with the local community and make a difference. I have been fortunate enough to have a lot of blessings in my life and I want to give back by inspiring others," she said.
Last fall, Amerman began attending the International Centre for Corporate Social Responsibility housed at the University of Nottingham in the United Kingdom. She received a full-tuition scholarship to pursue her master of science in corporate social responsibility.
As an undergraduate at UK, Amerman majored in accounting and minored in community leadership and development. She also participated in research through the Chellgren Fellows Program under Professor Lori Garkovich in the College of Agriculture.
In 2010, she studied abroad at Queen's University in Belfast, Northern Ireland, on a scholarship from the Southeastern Conference Academic Consortium Global Leadership Program. While in Ireland she took courses covering the topics of business strategy, international business and history of Northern Ireland. She was the only student from UK awarded this scholarship.
Amerman graduated from UK summa cum laude in May 2011.
She is now learning how volunteerism and corporate social responsibility (CSR) cultures vary from country to country to benefit multi-national corporations. Her research will help establish best practices for CSR in international markets and allow companies to have a more efficient and effective impact on their communities. After Amerman completes her graduate studies, she hopes to work for an international corporation implementing meaningful CSR initiatives around the world. She is determined to enable more companies to have a stronger presence in their communities through giving, sustainability, and volunteerism.