Architectural Record's Robert Ivy to Lecture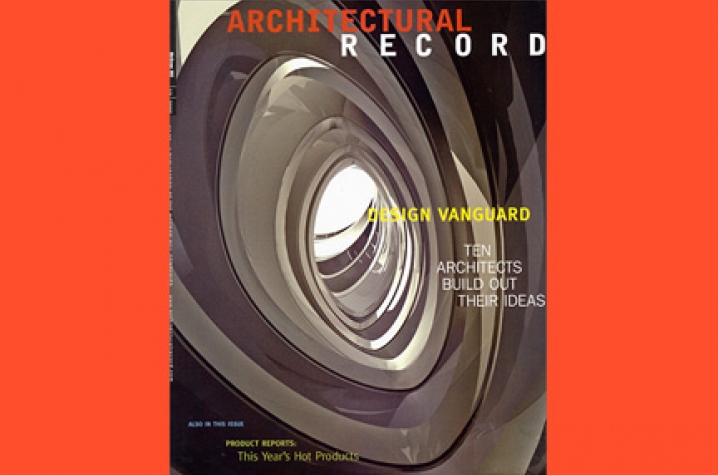 LEXINGTON, Ky. (Feb. 12, 2010) − The University of Kentucky College of Design welcomes Robert Ivy, editor in chief of Architectural Record, to the Commonwealth to kick off the UK College of Design Lecture Series this spring. Ivy's lecture, which is free and open to the public, is scheduled for 7 p.m. Wednesday, Feb. 17, at 21c Museum Hotel, in Louisville. A reception will precede the lecture at 6 p.m.
From 1981 until 1996, Robert Ivy was a principal at Dean/Dale/Dean & Ivy, of Jackson, Miss., and a critic for many national publications. In 1996, Ivy became the editor-in-chief of Architectural Record, the world's most widely read architectural journal.
In 2004, Ivy became editorial director of McGraw-Hill Construction Media, which includes Green Source: The Magazine of Sustainable Design, SNAP, Architectural Record: China, HQ Magazine and Engineering News-Record.
Throughout his career Ivy has delivered keynote speeches and moderated discussions both nationally and abroad for such organizations and events as the Library of Congress, the National Building Museum, and the Monterey Design Conference. His interviews include an architectural who's who, from the Aga Khan to Pritzker Prize winners and AIA (American Institute of Architects) gold medalists. Ivy has appeared on A&E, Discovery Channel, CBS's "The Early Show," NPR's "All Things Considered," PBS's "Evening News with Jim Lehrer" and BBC World. In 2002, 2004 and 2006, Ivy served as the U.S. commissioner of the Venice Architecture Biennale.
"Fay Jones," Ivy's book published in 2001, showcases the work of the American architect who was an apprentice of Frank Lloyd Wright. The Art Library Society of North America cited "Fay Jones" for "the highest standards of scholarship, design, and production."
While Ivy's lecture will be presented in Louisville, UK College of Design Lecture Series programs are regularly scheduled for 6 p.m. at 209 Pence Hall, on the UK campus. Besides Ivy, other exceptions to the regular schedule include a lecture presented by Ronnie Parsons and Gil Akos, as well as the one by Tali Krakowsky. This semester's presenters scheduled for the lecture series are:
- Ronnie Parsons and Gil Akos, of New York's Studio Mode, Feb. 19;
- Tali Krakowsky, of Los Angeles' Apologue, March 3;
- Marcelo Spina, of Los Angeles' P-AT-T-E-R-N-S, March 10;
- Eileen Jones, of Chicago's Perkins+Will, March 31;
- Elodie Nourrigat and Jacques Brion, of France's NB Architects, April 7; 
- David Erdman, of Hong Kong's David Clovers, April 12; and
- Paul Preissner, of Chicago's Paul Preissner Architects, April 21.
The Ronnie Parsons and Gil Akos lecture will be presented at 8 p.m., Feb. 19, in 209 Pence Hall. The Tali Krakowskly lecture will be presented at 6 p.m., March 10, but the location is yet to be determined.
For more information on the Robert Ivy lecture or any of the UK College of Design Lecture Series events, call the UK College of Design at (859) 257-7617.