Do You Cycle to Work or Class? Check Out UK's First Indoor Bike Room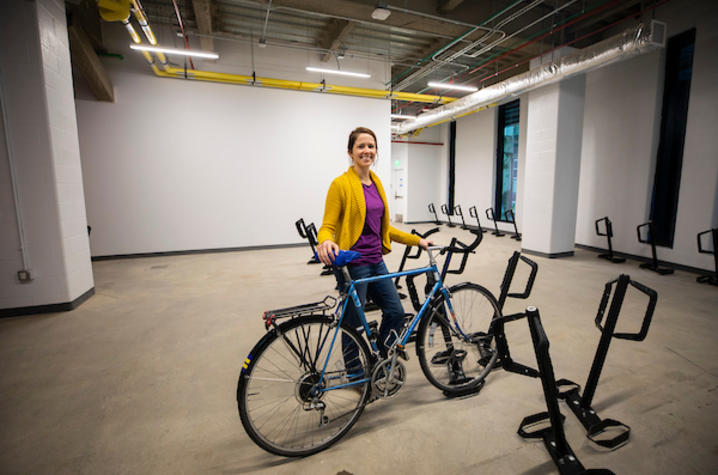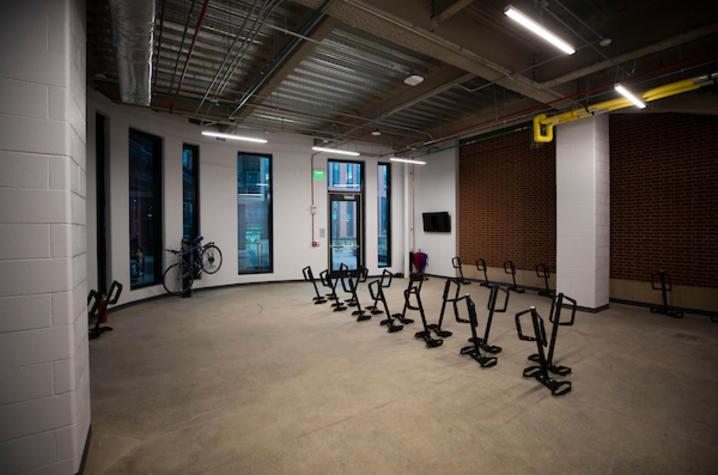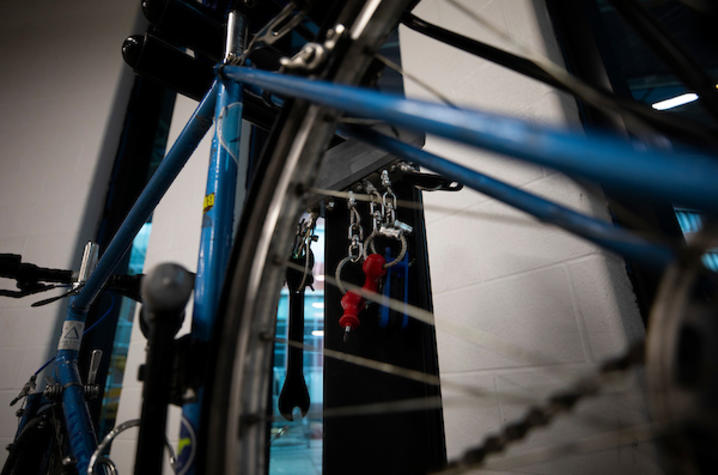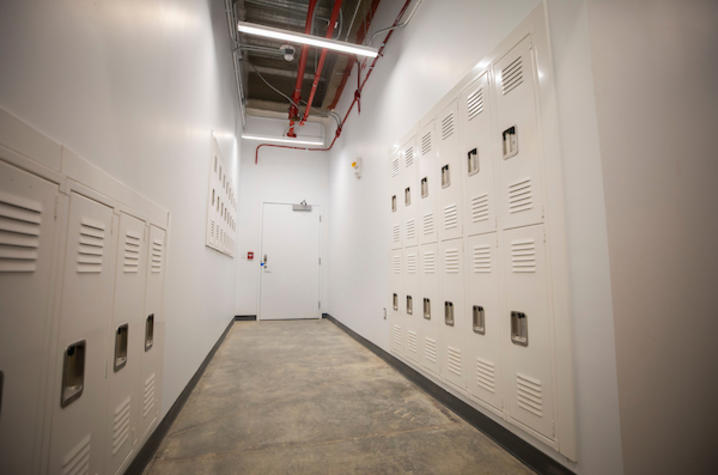 LEXINGTON, Ky. (Jan. 11, 2019) — The University of Kentucky opened its state-of-the-art indoor bike room today, making it one of a select few college campuses in the United States to have a dedicated indoor space for cyclists.
The new facility is located in Room 180 of Research Building 2, at the corner of Virginia Avenue and South Limestone. It features racks for 60 bicycles, private showers, personal lockers and a water fountain with a bottle filler. A fix-it station is also available, providing cyclists with all of the tools they need to make quick adjustments. 
"Every facility we construct at the University of Kentucky is designed to support the success of the UK community," said Executive Vice President for Finance and Administration Eric N. Monday. "Improvements to campus health, efficiency, and sustainability — through spaces like the indoor bike room — support our people. It's our people who make this place the University for Kentucky."
The new bike room is secure, accessible by key card access. Its use is free for UK students, staff and faculty who have submitted an application. Priority for spots in the room will be given to cyclists who work or have the majority of their classes in the vicinity of Research Building 2.
This facility is another tangible example of the university's commitment to becoming a bicycle-friendly campus. Last fall, the League of American Bicyclists' Bicycle Friendly University program awarded UK a gold status designation, the only university with that designation in the Southeastern Conference. Shortly afterwards, UK was named the "most bicycle friendly university in America" by Bicycling Magazine. 
"In March 2011, Transportation Services, Campus Services, Sustainability, Facilities Management and the university administration, made a deliberate commitment toward enhancing bicycle infrastructure and encouraging bicycling as a viable campus mobility option," said Lance Broeking, director of UK Transportation Services. "I'm extremely proud of the progress we've made during the ensuing eight years and encouraged by the continued interest and support from the campus community. This new bicycle facility is yet another symbol of our continued progress and partnerships."
Sandra Broadus, Alternative Transportation manager for UK Transportation Services, participated in the ribbon cutting ceremony, saying she was thrilled with the way the facility turned out.
"It's a great addition to campus," Broadus said. "This new bike room gives us another opportunity to encourage students, staff and faculty to consider cycling as their primary mode of transportation."
Amelia Neptune, director of the League of American Bicyclists Bicycle Friendly America Program, said UK's new bike room "is a great indication of the university's ongoing commitment to providing affordable, healthy and sustainable transportation options to UK students and employees."
Access to the 1,740-square-foot indoor bike room is available off Virginia and Press avenues and South Limestone, with easy access to UK HealthCare facilities and the Lee T. Todd Pharmacy Building. 
For more information about UK's bicycle programs, visit their website.