Feb. 15 Important for Prospective Students!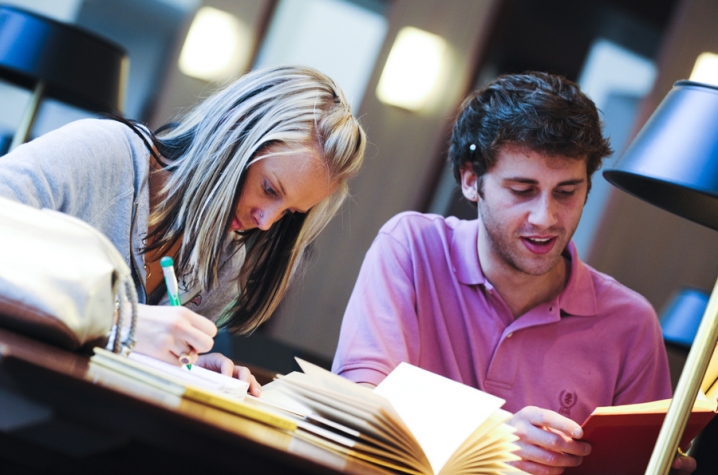 LEXINGTON, Ky. (Feb. 10, 2010) –Valentine's Day may be all about red roses and hearts, but UK hopes prospective students will "see blue." the day after Cupid's holiday in order to meet two important deadlines that land on Monday, Feb. 15. 
First, all incoming freshmen need to apply for admission by this coming Monday.  
Students are encouraged to apply online. Completing the application for admission involves not only reporting test scores and GPAs, but also answering two short-answer questions. 
"Our admissions officers read every word on every application, so really spend some time thinking about those two questions," said Brian Troyer, associate director of undergraduate admission. "We treat each student as an individual, and we really want students to use the application as a chance to provide their voice to us." 
Feb. 15 also is the deadline to turn in applications for federal need-based financial aid including scholarships, grants, loans, and work-study opportunities.  
"My main piece of advice is to complete the Free Application for Federal Student Aid (FAFSA) as soon as possible," said Lynda George, director of Student Financial Aid at UK. "If the student and/or parents have not completed their 2009 taxes, the FAFSA can be completed with estimated income tax information and updated at the same Web site after their taxes are completed."
George also wants students and parents to make sure they listen to one other key piece of advice. "You should never pay someone to fill out your FAFSA," said George."If you need help, just call the University of Kentucky Office of Student Financial Aid at (859) 257-3172."
Students should visit www.uky.edu/FinancialAid/apply.htm for details on how to apply and submit their information online by visiting www.fafsa.ed.gov.

As a reminder, for fall 2010, the Flagship and Provost Scholarships are automatically awarded to high school students with qualifying scores based on their admission application and information. However, those students must be admitted and have their qualifying scores sent to UK by March 1.           
Those transferring or returning to UK also need to remember some important deadlines later this semester.          
Prospective transfer students have until May 14 to turn in their scholarship applications and Aug. 1 to apply for admission.           
Those students who are currently enrolled at UK should remember that the UK FAFSA priority date for returning students has been changed from April 1 to March 15. Returning students also need to submit their scholarship applications by April 15.           
For more information on scholarships, contact the Office of Academic Scholarships at (859) 257-4198.           
For more information on financial aid, visit www.uky.edu/FinancialAid/ or call (859) 257-3172.           
For more information on admissions, visit www.uky.edu/Admission/.