Film Series Offers Three Wild Movies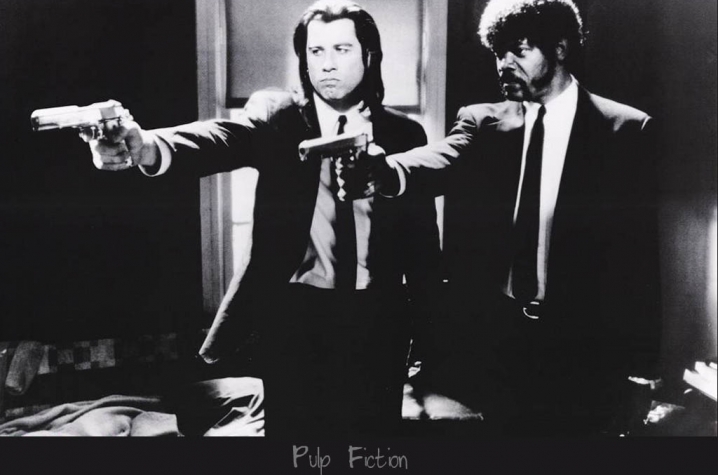 LEXINGTON, Ky. (Oct. 19, 2010) – The Late Night Film Series in partnership with the International Film Series are screening "Solaris," "Pulp Fiction" and "Kung Pow: Enter the Fist" are showing at the Worsham Theatre this week.
"Solaris" screens at 7 p.m. Thursday, Oct. 21, followed at 10 p.m. by "Pulp Fiction." "Kung Pow" finishes the week at 10 p.m. Friday, Oct. 22. All films will be shown in the Worsham Theatre in the University of Kentucky Student Center. Admission is free to the entire campus community.
"Solaris" is a Russian science fiction cult classic that presents a poetic perspective on space travel and its physical and existential repercussions. The film follows Kris Kelvin, a psychologist who is sent up to the space station that orbits the Solaris Ocean. Upon arrival, he seeks out the three remaining cosmonauts onboard; all have either gone crazy or committed suicide. It is then that Kelvin's dead ex-wife appears onboard from the shadows. The life on the ship turns into a struggle to understand this strange phenomena and existence.
The Oscar-winning "Pulp Fiction" features Jules Winnfield (Samuel L. Jackson) and Vincent Vega (John Travolta) as two hired hitmen out to retrieve a suitcase stolen from their employer, mobster Marsellus Wallace (Ving Rhames). Wallace also asks Vincent to entertain his wife, Mia (Uma Thurman), while he is out of town paying off the aging boxer Butch Coolidge (Bruce Willis) to lose his next fight. The lives of these seemingly unrelated people interact in this 1994 Quentin Tarantino film in a bizarre, hilarious and horrifying series of incidents.
"Kung Pow: Enter the Fist" is a movie within a movie – designed to spoof the martial arts genre. Contemporary characters are woven into a 1970s kung-fu film. The main character, aptly named The Chosen One, is seeking revenge on Master Pain, the man who murdered his parents and burned down his house. Along the way he meets some interesting characters, including his soon-to-be love, and gets a chance to use his Gopher-Chucks.
The Late Night Film Series and International Film Series screenings take place in the Worsham Theater, which is located in the new addition of the Student Center, across from the Bookstore. All Late Night Film Series and International Film Series films are free and open to UK faculty, staff and students.