Flower Power: Gatton Global Scholars Class Delivers Results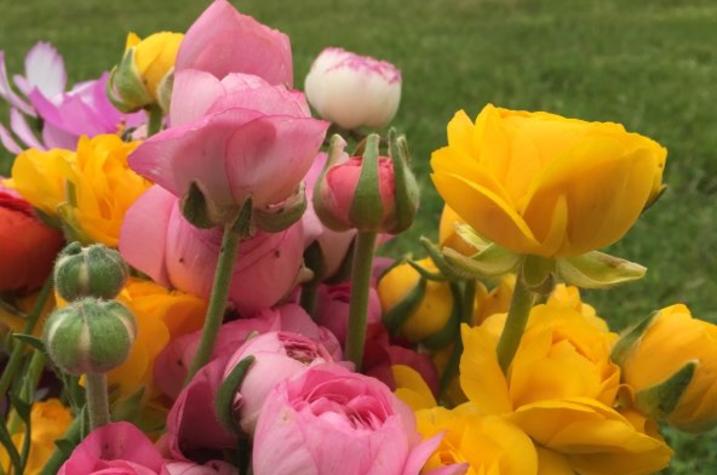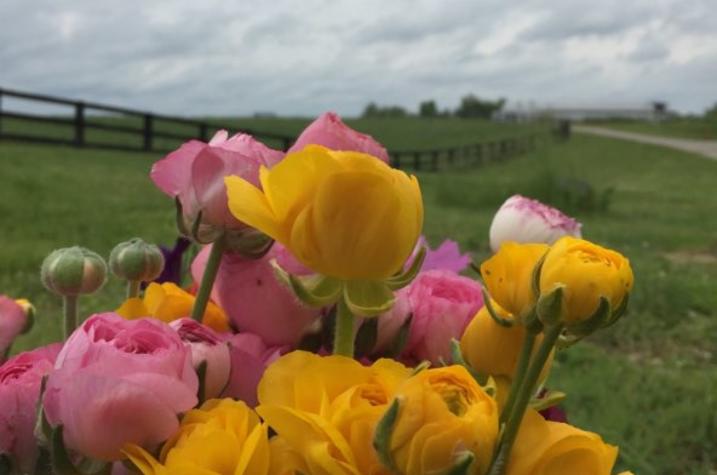 LEXINGTON, Ky. (May 16, 2019) — It's one thing to use business skills to increase a product's sales and exposure, but students in John Peloza's Global Scholars class at University of Kentucky's Gatton College of Business and Economics took those skills to the next level.
Using funds earmarked to support sustainability and student involvement provided by Coca-Cola, Peloza's class launched a campaign to promote a flower CSA (community supported agriculture) program for GreenHouse17, a Lexington-based advocacy agency and emergency shelter with the mission to end intimate partner abuse in families and the community. By April, the flower shares had completely sold out; a goal that hadn't been reached until August the previous year.
The summer-long program involves weekly pick-up or delivery of a fresh flower arrangement using blooms grown on GreenHouse 17's 40-acre farm. This model allows residents to participate in an economically self-sustaining program. It also provides a reliable source of revenue while offering survivors small-business training and micro-enterprise opportunities, not to mention the healing power of fresh air, a serene environment and a worthwhile project.
Gatton students spent the Spring 2019 semester planning and executing real-world campaigns to sell and promote the flower CSA to local businesses, nonprofits and individuals. During their group presentations, they shared their experiences, including identifying their target markets, strategies for reaching those markets and their reflections on the campaign's outcome. Each group tracked their sales with a unique link.
"(This project was) one of the most rewarding and challenging I have ever worked on here at UK," Peyton Mills said. "It encapsulated almost every aspect of business: sales, marketing, budgeting, communications and more. I feel very lucky that we, as a class, were given the opportunity and the funds to do such a huge project."
Student Kate Bard commented, "John Peloza's class challenged us to help GreenHouse17 sell out of their summer flower CSA, while getting real life experience. Our group connected with Women Leading Kentucky to be a sponsor and vendor at their networking event. Since many of the women in that organization were already familiar with GreenHouse17, it gave us a solid base to promote the flower CSA."
According to GreenHouse 17's Operations Director Corissa Phillips, the project was wildly successful, and aside from the students' efforts, no additional changes were made to the marketing plan for the CSA this year. "I cannot thank (the students) enough for what they've done — including us in their work and studies," she said. "They're going to change the world."
Said Peloza, "I had a crazy dream we would do this, but I didn't think it was really possible. But here we are." 
The funding for the Global Scholars Program and the Social Innovation Conference came from Coca-Cola, one of the University of Kentucky's corporate partners. Coca-Cola has committed to support UK students in a variety of ways including annual funding for programs designed to help students promote community and sustainability initiatives on campus (Student Influence Funds). This is part of the multiyear contract that Coca-Cola has with the university through JMI Sports, UK's official sports and campus marketing partner. A formal application for these funds has not been established, but the intent is to connect with a different college each year.