Gleick Addresses a Life-sustaining Natural Resource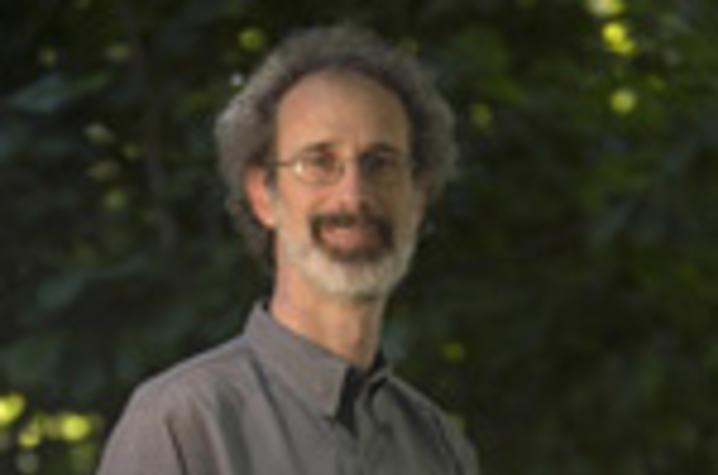 LEXINGTON, Ky. (Nov. 2, 2011) -- When was the last time you really paid attention to your tap water or studied the label of a commercial bottle of water?
Fortunately for all of us, there are researchers, advocates and environmentalists who do just that every day. One of the more influential water experts will speak at the University of Kentucky Thursday evening.
Peter H. Gleick, co-founder and president of Pacific Institute for Studies in Development, Environment and Security, is an internationally recognized expert on this life-sustaining natural resource. Dubbed by the British Broadcasting Corporation as a "visionary on the environment," Gleick has been named a MacArthur Fellow, an Academician of the International Water Academy and elected to the National Academy of Sciences for his research of water and its effects on all of us.
To his credit, Gleick has shared his research – including the critical connections between water and human health, the hydrologic impacts of climate change, sustainable water use, privatization and globalization and international conflicts over water resources -- by writing several popular books, including his most recent "Bottled and Sold: The Story Behind Our Obsession with Bottled Water."
"The future of water could be a happy future or a sad future. It could be a positive future or a negative future. And I don't know which future we're going toward. I do know that if we continue along the path we're moving, we're going to see more bad things. We're going to see more water-related diseases. We're going to see more and more competition for the limited water resources we have. We're going to see more and more contamination," Gleick says.
"The good news is that we could move toward a much more positive future for water if we simply think about what we want and then think about how to move in the right direction."
Gleick is the keynote speaker for the UK Environmental Seminar Speaker Series, addressing "New Thinking for Water in the 21st Century" at 6:30 p.m. Wednesday, Nov. 3, in the Student Center Grand Ballroom. His speech follows the presentation of the UK Sustainability Awards, recognizing leaders in sustainability on the global, corporate and community levels. Admission is free.
Organized by the UK Tracy Farmer Institute for Sustainability and the Environment, the UK Environmental Seminar Series features nationally recognized scholars who will address major global challenges surrounding sustainability and the environment, such as the global water crisis, global climate change, food security, and emerging contaminants as well as challenges surrounding the implementation of sustainable practices in government and industry.
The event is sponsored by the UK Office of the Vice President for Research, the College of Agriculture, the Tracy Farmer Institute for Sustainability and the Environment, the Kentucky Water Resources Research Institute and the Environmental and Natural Resources Initiative. 
MEDIA CONTACT:  Gail Hairston, (859) 257-3302; gail.hairston@uky.edu