Healthy Restart FAQs Answered Sept. 16 for UK Faculty, Staff and Students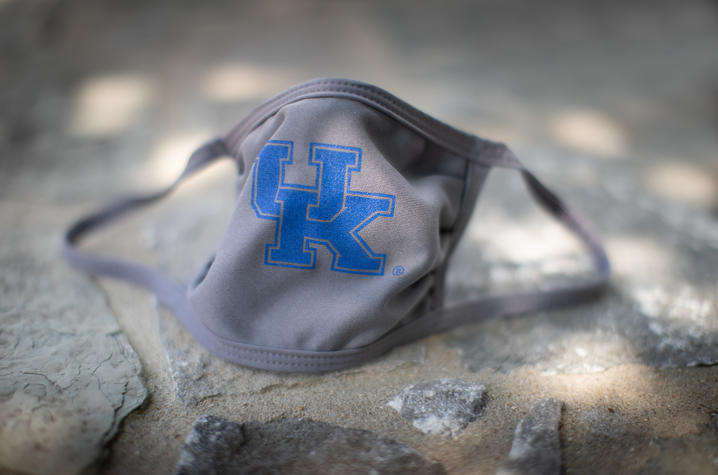 LEXINGTON, Ky. (Sept. 16, 2020) — With University of Kentucky now offering in-session classes again, the university continues to field questions related to specific elements of the campus restart plan. Listed below are answers to some of the questions most commonly asked by university faculty and staff.
Q: Maintaining six feet of physical distance cannot be maintained in elevators, hallways, stairways or near classroom doorways during class change times. How is this to be managed?
A: Maintenance of six feet of physical distance is the goal. Always try to keep six feet of space between yourself and others, but in circumstances in which this is not possible, it is even more important that everyone utilizes a properly fitted, clean facial covering. For more information on face coverings, go to www.uky.edu/coronavirus/do-your-part/mask. 
Q: Who is responsible for cleaning classrooms and other instructional areas (laboratories, studios) between classes?
A: Although Facilities Management will do a thorough cleaning of all classrooms and other common areas daily, cleaning of classroom spaces will be a shared responsibility by all members of the university community. Over 1,000 cleaning kits have been distributed throughout campus, including for use in classrooms.
Phase I and II testing of students by Wild Health ended Aug. 30. As of Sept. 15, UK is reporting 463 current active cases and 897 recovered cases among students. As of Sept. 12, 29,683 tests have been conducted with students, including 1,033 positive tests and 28,639 negative tests. For information on testing results, visit: www.uky.edu/coronavirus/covid-19-data-dashboard.
For more information related to University of Kentucky's COVID-19 response and restart plan, visit www.uky.edu/coronavirus/, including more FAQs at www.uky.edu/coronavirus/employees/employee-faqs.
Each day UK will be providing some of the most frequently asked questions from students, faculty and staff and answering them as we start the new semester. If you have questions you would like to see answered, please email coronavirus@uky.edu. We will continue to answer those on an individual basis, but may also include them in UKNow. Thanks and stay safe and healthy.