Lexington Celebrates Martin Luther King Jr.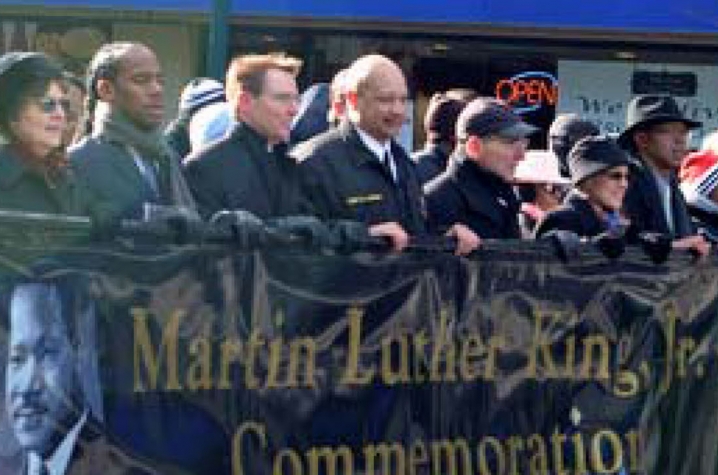 LEXINGTON, Ky (Dec. 24, 2014)
 — The theme for Lexington's celebration of Martin Luther King Jr. Day, Jan. 19, is
MLK Today: The Courage to Change
. The events are free with the sponsorship of the University of Kentucky and the Lexington-Fayette Urban County Government.
Susan L. Taylor will present the keynote address. Taylor, the visionary and chief editor of Essence magazine, established the National CARES Mentoring Movement, a national initiative devoted to providing quality mentoring support to young people.
Lexington's schedule for the free Martin Luther King Jr. Day events is:
·       Freedom March lineup, 9 a.m., corridor of Heritage Hall, downtown Lexington Center
·       Freedom March begins, 10 a.m.
·       Commemorative Program, 11 a.m., Heritage Hall
·       "Red Tails" showing, 2:30 p.m., Kentucky Theatre, 214 E. Main St.