More Ballroom Space Coming to Gatton Student Center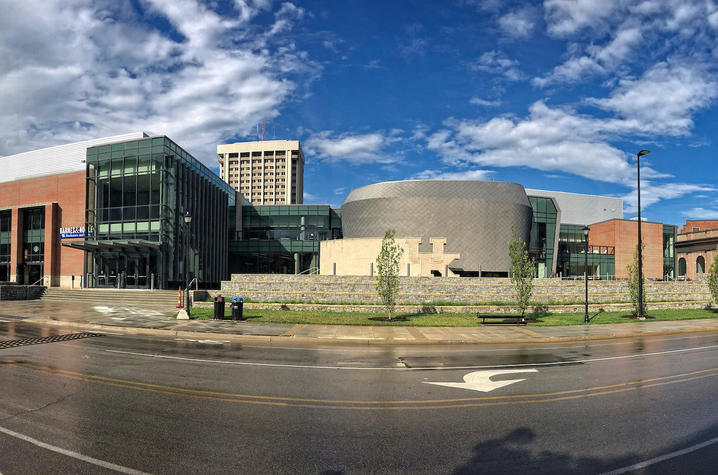 LEXINGTON, Ky. (April 30, 2019) — The Gatton Student Center at the University of Kentucky is getting another ballroom to fill the needs for more event space on campus.
The UK Board of Trustees today approved finishing the Frank H. Harris Ballroom as part of UK's capital projects. The estimated $5.5 million project is anticipated to be completed by March 2020.
The recent 2018 Gatton Student Center expansion/renovation project provided a schematic design of the Harris Ballroom, but was unable to fit out the space due to budget constraints at the time. The current Harris Ballroom is a "shell space" in the Student Center. Completion of the space is needed due to an extremely high demand for a large multi-functional space at UK.
The ballroom is named for the former director of the UK Student Center, Frank H. Harris.
UK's Student Center was originally constructed in 1938 and expanded in 1963 and 1982. It was further renovated in 2018 to more include than 378,000 square feet. The Gatton Student Center has over 2 million visitors annually.