Networking Event Features UK Career Counselor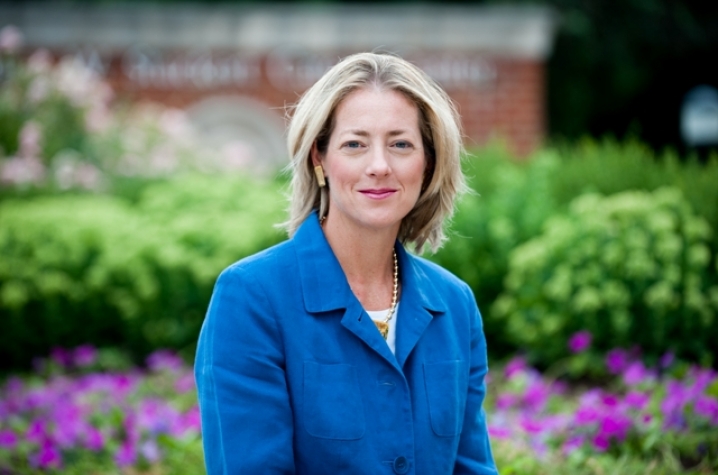 LEXINGTON, Ky. (Feb. 22, 2010) − A speed networking event sponsored by the Professional Ambassadors, a program of Women Leading Kentucky, will feature University of Kentucky career counselor Caroline Francis. The event is set for 6-8 p.m. Thursday, March 3 at the Barrel House in Lexington, and is open to both women and men. Admission is $8 for those who register by Feb. 22, and $10 after that deadline. A group of four tickets is $30.
Francis, who will lead the event, is a career counselor with Alumni Career Services at UK's James W. Stuckert Career Center. She says networking is more important than ever in the challenging job market.
"Those that have a large network land on their feet faster after a job loss or a career setback," she said. "People who are involved in their community, professional organizations or clubs, land on their feet so much faster. It has become very obvious the last three years, people that network and people that don't."
Speed networking, Francis said, is a lot like speed dating. It allows individuals to come together and meet a lot of people in a short amount of time.
"People have fun doing it. It's very structured and programmed, so even for the introvert, it's scripted," she said. "You're going to have two minutes to tell us about your background, career interests, boards that you're on, any events that you're helping with. It's just a fun way to meet people and build your network."
The idea of networking, Francis said, scares many people. She wants them to think of it as doing what they enjoy - with a group of like-minded people.
"Most people work, and they have hobbies and interests. That's networking," she explained. "Do things you enjoy. Bible study, the stands at the soccer field, book clubs - there are lots of ways to network. I think the word scares people to death. But you just find what you like and go enjoy it."
People new to the job market may feel that they don't have a network, said Francis. She tells these new job seekers to start where they are and build from there.
"That may mean calling in your parents' friends, going in for informational interviews with complete strangers, reaching out to professors or former professors," Francis said. "Beauticians and priests or pastors are great people to have in your network - they know lots of people and can help make some wonderful introductions."
UK students getting ready to enter the job market can benefit from attending the speed networking event. Kathryn Hansen, an organizer for the event who serves on the executive committee with Women Leading Kentucky, encourages students to attend.
"I think it would be fun for them, to learn about networking as an art form, but also a requirement if you want to grow and develop professionally," she said. "It's a great way to meet new people and to develop contacts in the community if you're job hunting or needing additional resources. It's good personally as well as professionally."
Stuckert Career Center Advisor Melanie O'Meara agreed that the event can benefit students. Networking face to face with professionals and employers, she said, builds a strong and robust career network.
"This would be an environment in which students can learn effective networking techniques through energized conversations and repetition," O'Meara said. "In today's job market it is important to utilize all of the available resources. Almost half of jobs obtained are through networking, so it is important that students take advantage of this valuable resource."
To ensure admission to the event, register at wlkprofessionalambassadors@gmail.com. Any tickets still available on the night of the event can be purchased at the door. Registration will take place at 6 p.m., with the event beginning at 6:30 p.m. Food will be provided by Saul Good Restaurants, and a cash bar will be available. The Barrel House is located at 903 Manchester St. in Lexington.