New Partnership Allows UK Students, Faculty, Staff to Ride Lextran Buses for Free with Wildcard ID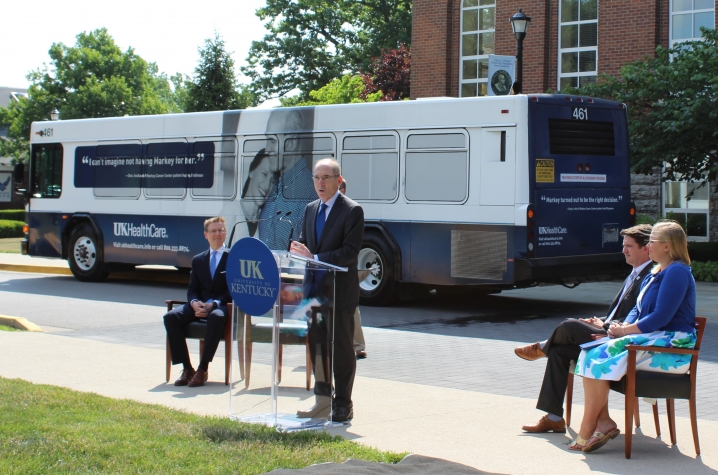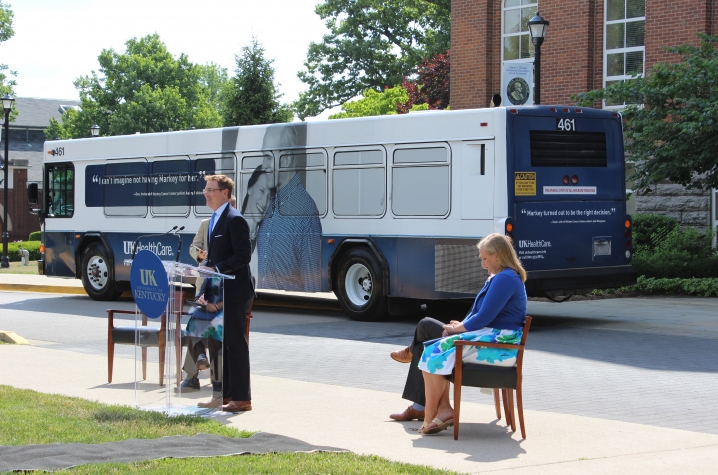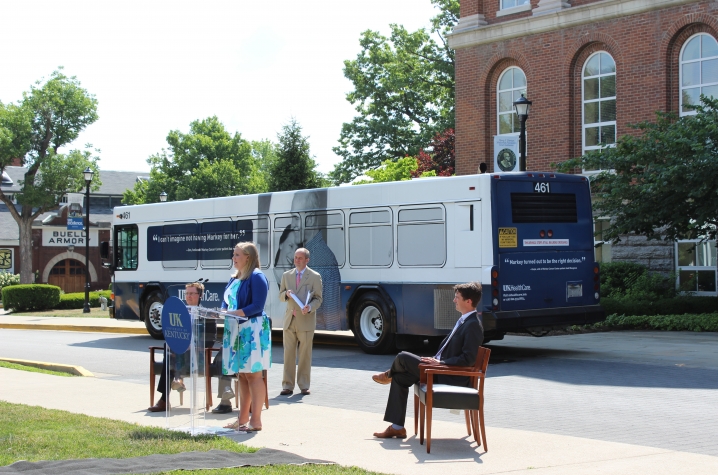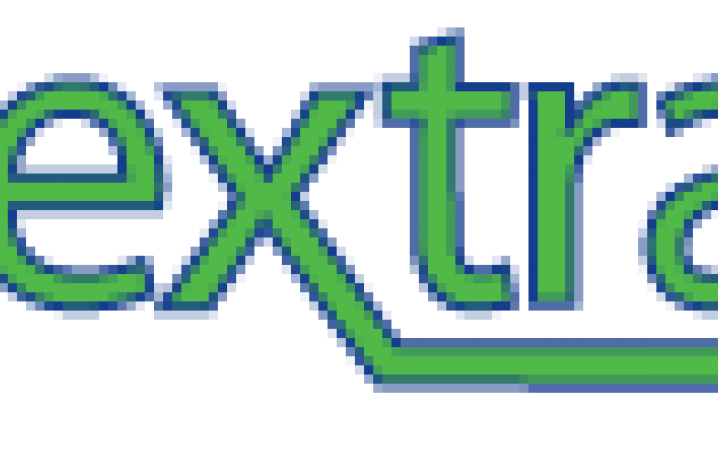 LEXINGTON, Ky. (June 16, 2015) — University of Kentucky President Eli Capilouto, along with Lexington Mayor Jim Gray and Lextran Board Chair Jeff Fugate, announced a major new partnership between UK and Lextran on Tuesday morning. 
Effective July 1, 2015, University of Kentucky students, faculty and staff may ride any Lextran bus route free of charge simply by showing their valid Wildcard ID, as part of the new BluPass program.
Lextran buses travel throughout 21 different city routes, which extend throughout and beyond the UK campus into the Lexington community. The program includes all Lextran routes, both on- and off-campus, allowing UK students, faculty and staff to travel to, from, and around campus while also accessing the city. The program constitutes a 1-year, $160,000 agreement, with the opportunity to renew.
Click here to view a map of Lextran routes.
"The BluPass program, in partnership with Lextran, will provide safe, affordable and sustainable transportation options, while strengthening UK's important relationship with the city," Capilouto said.
The program represents the first step in an expanding partnership with Lextran.
"We applaud the university's efforts to help improve traffic around campus," Mayor Jim Gray said. "Like the university, our city is growing, and responsible growth is good. It also means we will have some growing pains, like increased traffic congestion. We're working on answers through mass transit, encouraging ride sharing, adding bike lanes, continuing to improve traffic signal timing and making our city, especially the urban core, more walkable."
The BluPass program is the first of several major initiatives being launched throughout the ongoing UK Transportation Master Plan (TMP) process. The TMP aims to improve access and mobility to, from, and around campus for all members of the UK community.
Individuals across campus have provided feedback on the TMP through multiple open forums, surveys and correspondence throughout the past several months.
Throughout open forums in March, Sasaki and Associates, UK's transportation consultants, recommended that the university "develop a voucher program providing students and employees free Lextran and CATS passes," arguing that in addition to adding parking supply, "the university community must make sincere and concerted efforts to reduce dependence on single occupant vehicles through transportation demand management."
UK Executive Vice President for Finance and Administration Eric Monday said that this program represents the first of several initiatives which directly ties back to these early findings and feedback received from the community, related to the TMP.
"Investing in transportation alternatives is an important way to manage demand and allow the transportation system to work better for our entire community," Monday said.
"Members of the campus community represent a significant portion of our ridership and service area," Fugate said. "The BluPass program builds upon more than 31 years of cooperation between Lextran and UK and presents an important step forward for our partnership."
Any student who has already purchased a Class Pass for the fall 2015 semester or year may receive a full refund from Lextran. Click here for more information on refunds.
MEDIA CONTACT: Sarah Geegan, 859-257-5365; sarah.geegan@uky.edu