President Capilouto Continues Campus Conversations With Visit to Gatton College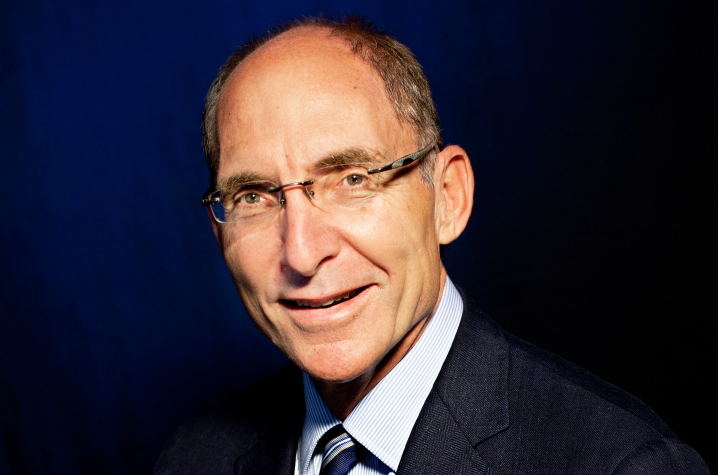 LEXINGTON, Ky. (Aug. 10, 2011) – University of Kentucky President Eli Capilouto believes that outstanding undergraduate education is a central piece of a pre-eminent public research institution.
The Gatton College of Business and Economics is an example of where undergraduate education is intertwined with research and service that is making a difference, Capilouto said after visiting with Gatton faculty and staff Monday afternoon as part of his campus conversations.
"I was impressed by our faculty's resolute commitment to serving the university, our students and Kentucky," Capilouto said. "Whether through one of our nationally renowned research centers or our administration certificate program and undergraduate education curriculum, Gatton is providing an important service to Kentucky and providing the right education that prepares our students to compete in a 21st century workforce."
Examples of efforts that get at both research and undergraduate education missions include:
•           The Center for Poverty Research, established in 2002, is one of four federally designated Area Poverty Research Centers. The non-profit center takes a multidisciplinary approach to examining the causes and consequences of poverty and inequality in the United States with a special emphasis on the South as a region.
•           The International Center for Research on Social Networks in Business promotes a "social network" perspective to the study and management of organizations. The idea is to help organizations and businesses understand and optimize intra-and-inter-organizational networks. Relationships within an organization – the systems in place, whether they involve people or technology – are critical to performance.
Gatton was the second college visited by Capilouto as part of a series of campus conversations. Capilouto is visiting each college over the next several weeks to engage in a deeper conversation about UK's challenges and opportunities. The goal over the next few months is to work with the campus and the Board of Trustees toward a shared vision and agenda for the university. His next visit will be with the College of Medicine next week.
"One of the reasons I'm spending time at our colleges visiting with faculty and staff is because we have great stories to share – examples of excellence across our campus," Capilouto said. "Our resident experts work across departments and colleges to tackle complex social challenges that require multidisciplinary solutions."
MEDIA CONTACT:  Jay Blanton, (859) 257-6605; jay.blanton@uky.edu