Richard Dreyfuss to Visit UK, Henry Clay Center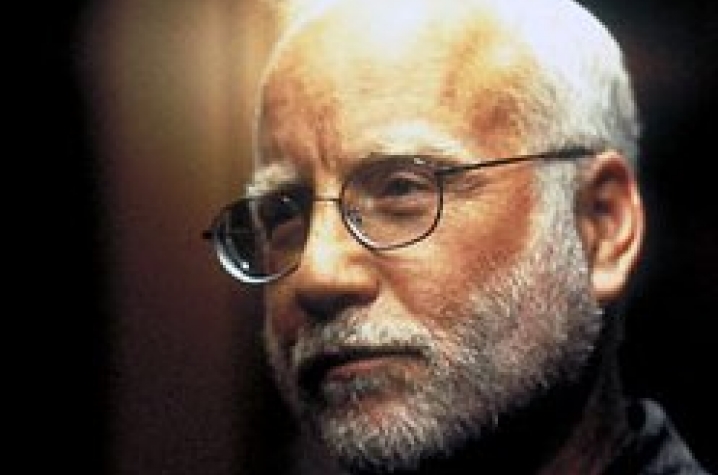 LEXINGTON, Ky. (June 19, 2010)- Academy award winning actor Richard Dreyfuss is among more than a dozen speakers visiting Lexington June 20-25 to take part in the third annual Henry Clay Center for Statesmanship Student Congress. 
The event, supported by the University of Kentucky's Patterson School of Diplomacy and International Commerce and Transylvania University, will bring 51 rising college seniors (one from each state and the District of Columbia) to Lexington to learn about Clay's ideals of debate, dialogue and beneficial compromise. The students will also explore pressing national and international issues with leading scholars, officials and policymakers.
"Richard Dreyfuss' promotion of civics education is a perfect match for the student congress," said Patterson School Director Carey Cavanaugh. "Marshalling the skills he mastered on stage, Dreyfuss is building support for a greater focus in American primary and secondary schools on preparing students to be engaged, informed citizens. This may be the most important role of his life." 
The Dreyfuss Initiative, a nongovernmental organization established by the actor, seeks to advance democracy and freedom of speech by enhancing and elevating the teaching of civics.   
The Henry Clay Center for Statesmanship was established under the leadership of former Supreme Court Justice Sandra Day O'Connor and former Senator Nancy Kassebaum Baker.
Both women observed that the tone of American political discourse had become so partisan that it was becoming impossible to tackle vital issues. They believed the center, building on the example set by Clay, could help teach the next generation of leaders how to maintain an atmosphere conducive to effective dialogue.
Patterson School students and UK faculty are invited to attend the student congress events taking place on campus June 24 and 25. These include presentations by former Washington Post foreign correspondent and author Michael Dobbs, Search for Common Ground President John Marks, Federal Appeals Judge John Rogers and former Iranian hostage Ambassador John Limbert (currently the deputy assistant secretary of state responsible for Iran).
Dreyfuss will also meet at Lexington's Sayre School with a group of UK College of Education students and professors, middle and high school students and teachers and other educators to discuss the state of civics education. 
Similarly, Dobbs will participate in a separate event with students from the Patterson School and the UK School of Journalism.
Limbert is expected to speak on June 25 at the Jewish Federation of the Bluegrass in Lexington and the World Affairs Council of Kentucky and Southern Indiana in Louisville.
Dreyfuss is best known for his roles in the films "American Graffiti," "Jaws," "The Goodbye Girl," "Close Encounters of the Third Kind," "Always," "Stakeout," "Mr. Holland's Opus," and "W." In 1977, he won the Academy Award for best actor in "The Goodbye Girl" and was nominated again in 1995 for "Mr. Holland's Opus." 
For additional information regarding events and scheduling, contact the Patterson School or Cavanaugh at 859-257-4666.