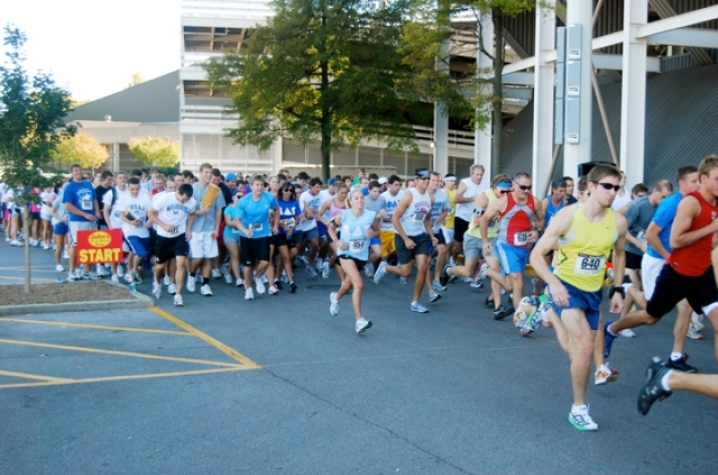 LEXINGTON, Ky. (Oct. 20, 2009) – The horses at Keeneland aren't the only things running this time of year; hundreds of UK students, faculty, staff, alumni and community members will run "For The Kids" as part of DanceBlue's 5K Run/Walk. The fourth annual race begins at 3 p.m. Sunday, Oct. 25, at Commonwealth Stadium.
"The 'For The Kids' 5K is a great way to kick off Homecoming week," Kara Sutton, DanceBlue campus marketing chair, said. "Besides being great exercise, all of the proceeds go to benefit UK's pediatric oncology clinic."
Early registration is $12 and must be received by 5 p.m. Oct. 23, in the Office of Student Involvement, room 203 Student Center, or you may pre-register from 4 to 7 p.m. Oct. 23 at John's Run Walk Shop on South Ashland Avenue. The registration form is available here.
Day-of registration is $16. The run is co-sponsored by the Center for Community Outreach and UK Student Activities Board.
For more information on DanceBlue, visit www.danceblue.org. For more information about UK's 2009 Homecoming activities, visit www.ukhomecoming.com.