Sarah Bennett Holmes Award Nominees Announced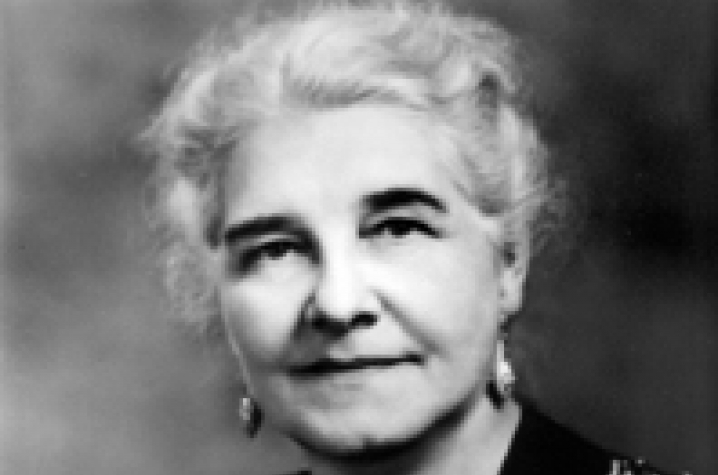 LEXINGTON, Ky. (Feb. 25, 2015) — Seventeen women at the University of Kentucky have been nominated for the 2015 Sarah Bennett Holmes award, and registration is underway now to attend the award ceremony and luncheon 11:30 a.m. Thursday, March 5, at the UK Student Center Grand Ballroom. Visit http://www.uky.edu/womensforum/sbhal.html for more information. The registration deadline is March 2.
Coordinated by UK Women's Forum, the Sarah Bennett Holmes Award is granted annually to women working at UK who promote the growth and well-being of other women at the university and across the Commonwealth. Two awards are presented — one to a faculty member and one to a staff member.
The 2015 nominees are:
Faculty
·         Henrietta Bada-Ellzey, Pediatrics, College of Medicine and Health Behavior, College of Public Health
·         Ruth Bryan, Special Collections Research Center, UK Libraries
·         Rebecca Collins, Pediatrics, College of Medicine
·         Beth Goldstein, Education Policy Studies, College of Education
·         Marty Henton, School of Art and Visual Studies, College of Fine Arts
·         Beverly A. Hilton, UK Libraries
·         Elizabeth Oates, Radiology, College of Medicine
·         Melynda Price, College of Law
·         Pamela Remer, Educational, School, and Counseling Psychology, College of Education
·         Susan Smyth, Internal Medicine, College of Medicine
·         Anita Superson, Philosophy, College of Arts and Sciences
·         Alice Thornton, Internal Medicine Division of Infectious Diseases, College of Medicine
Staff
·         Joanne Brown, University Health Service (student health)
·         Evie Russell, Undergraduate Research
·         Elizabeth Snider, UK HealthCare Polk Dalton Clinic
·         Gaye Whalen, UK Women's Health - Obstetrics and Gynecology
·         Shane Winstead, Pharmacy Services
The Sarah Bennett Holmes award was established by UK Women's Forum in 1994 and honors a distinguished former dean of women at the University of Kentucky. Holmes, who was widowed at a young age, raised four children while completing her own education.  She went on to have a successful career at UK where she inspired young women to persevere in the face of hardship and pursue their career goals.  Among her accomplishments, Holmes developed work programs for women during the Depression.