School of Journalism and Media Professor Takes Telly Award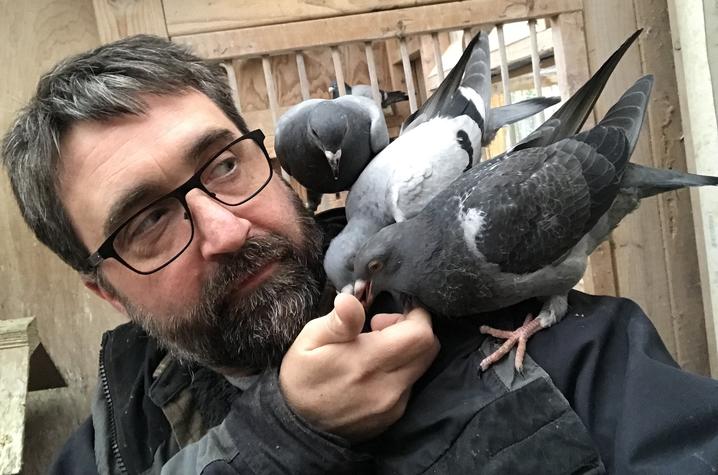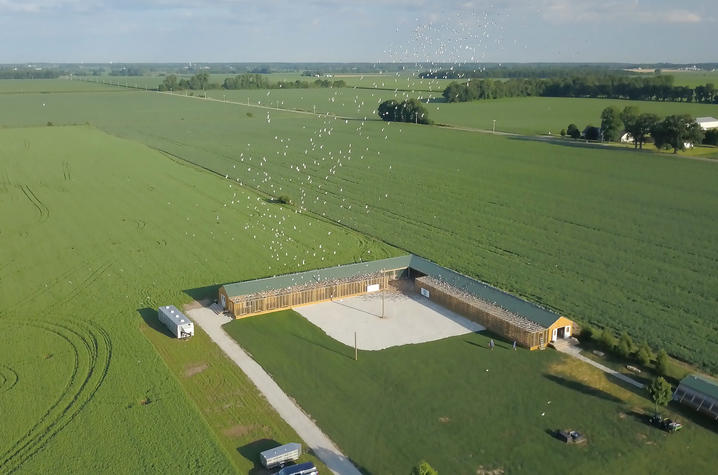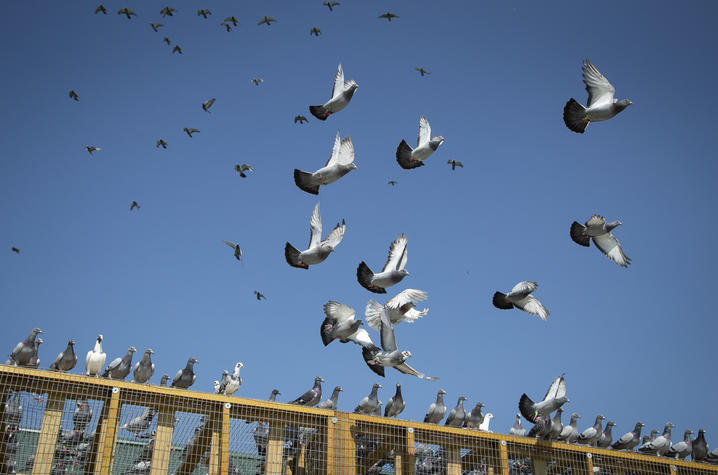 LEXINGTON, Ky. (May 28, 2019) — David Stephenson, assistant professor in the University of Kentucky School of Journalism and Media in the College of Communication and Information, has been awarded a Telly Award Bronze in the category of Branded Content Non-Scripted Documentary for his "Pigeon Beat" web series pilot video.
Founded in 1979, The Telly Awards honors video and television made for all screens and is judged by The Telly Award Judging Council; a group of leading video and television experts from some of the most prestigious companies in entertainment, publishing, advertising and emerging technology.
Marking its 40th anniversary as the world's largest honor for video and television content across all screens, The Telly Awards announced this year's winners, including animated, environmentally-conscious standouts like Passion Pictures and CNN's "There's a Rang-Tan in my Bedroom," live streaming favorite DC Entertainment's "DC Daily Live with Kevin Smith," Netflix's drag show music video of Dolly Parton's legendary "Jolene" and CBS Interactive's viral juggernaut for "The Late Late Show with James Corden: The Biggest Baby Shark Ever" starring a crooning Josh Groban and Sophie Turner. A resurgence of documentary filmmaking also prompted top honors for a diverse range of companies including ESPN, AETN, AJ+, HBO Latin America and PBS. 
Stephenson, a longtime professional photojournalist, has just completed his first year as a tenure track assistant professor in the School of Journalism and Media . He has taught at UK as a lecturer in the departments of Integrated Strategic Communication, Media Arts and Studies, and Journalism for several years before moving into this role with JAM.
In addition to completing his MFA in film and television production at Asbury University this year, Stephenson developed, taught and created proposal documentation for three courses at UK that focus on innovation in visual and video media in journalism and production. 
Discussing the award and his video, Stephenson said "'Pigeon Beat' is a pilot episode of a YouTube show I created last summer. It was sponsored/underwritten by my small business, Kastle Pigeon. We (my wife Angie Stephenson and I) sell health supplements for domestic pigeon breeders to keep their flocks healthy without use of antibiotics. We have customers now in 13 countries. The video has accumulated more than 65,000 views since it was published in August 2018. The show is targeted for pigeon breeders, so it is a little 'inside baseball' and isn't intended for a broad, general audience."
But the episode really was "destination viewing" for the pigeon racing community. Stephenson said, "In the pilot episode, we profiled three One Loft Races and their managers. One Loft Racing is a form of pigeon racing that is growing quickly around the world and is very popular. I have begun working on my next episode on another theme and hope to complete it this summer. It will also be branded by Kastle Pigeon.
"The category I entered in The Telly Awards is for Branded Content, Campaign Series: Non-scripted Documentary. The pilot episode also served as my capstone project for the MFA in film and television production (Asbury University) I just completed in May 2019. For this show, I serve as the producer, editor, writer, camera operator and drone pilot. It was produced using professional Canon equipment, a DJI drone and an iPhone. I created and produced everything except the voiceover. I am particularly proud of winning this Telly Award and being among great company such as Conde Nast, Fox Sports, Coors Light, DC Entertainment and CNN (Anthony Bourdain), all who have large teams working on their films and shows."
For the full official release on this year's Telly Awards, visit www.tellyawards.com/press-release/40th-annual-telly-award-winners-announced/.
View all of the winners of the 40th annual Telly Awards winners at www.tellyawards.com/winners.
Additionally, Stephenson serves as the photojournalism and multimedia adviser to the Kentucky Kernel while also teaching courses on Drone Journalism, Virtual Reality Journalism and Mobile Journalism. 
Stephenson is a native of Lexington, who worked as a photojournalist at the Lexington Herald-Leader from 1997 to 2009, when he joined the staff of the Kentucky Kernel. He is a four-time recipient of the Kentucky News Photographer's Association Photographer of the Year Award and has been named Sports Photographer of the Year three times. He won the National Press Photographers Association Region 4 Photographer of the Year twice.
A 1992 graduate of Western Kentucky University's photojournalism program, Stephenson published a four-year project "A New Dawn?," which followed a young mother addicted to pain pills through a local Drug Court Program. His multimedia piece for this series was awarded Best Multimedia Project in the prestigious 65th POYi competition. In 2010, he was awarded First Place Multimedia New Story for POYi for a story about the Garrard County tobacco-cutting competition.
In addition to teaching multimedia full time at UK and advising at the Kentucky Kernel, he is active in the freelance market as a photographer and multimedia journalist, specializing in news, editorial equine and sports photography. In the last five years, Stephenson has produced documentary videos for regional nonprofits such as the New Opportunity School for Women, The White House Clinics and Green Forests Work.