Social Theory Journal disClosure to Publish Issue on Archives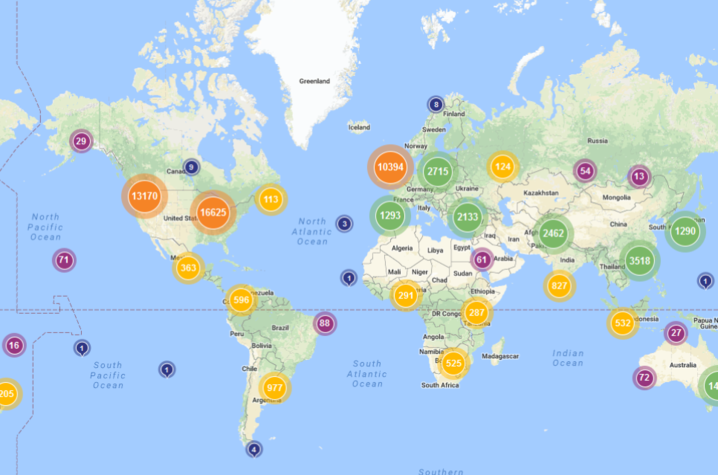 LEXINGTON, Ky. (Oct. 24, 2017) — The editorial collective of disClosure: A Journal of Social Theory is pleased to announce the call for papers for its 27th volume to be published in the summer of 2018. The volume will explore "archives" and the editors seek submissions that look at a range of archives, including national, personal and community archives, to investigate the ways in which documents, images, objects and places serve various purposes and occupy different types of cultural, intellectual and physical spaces. 
The volume will include interviews from four diverse scholars: Karen Till, Kimberly Christen, Jorge Cañizares-Esguerra and Michelle Caswell. Each scholar approaches archives from a unique disciplinary and methodological perspective. In this vein, the collective encourages submissions from any discipline (i.e., archival studies, library sciences, humanities, social sciences), theoretical perspective and genre (scholarly articles, essays, interviews, reviews, practitioner pieces, short fiction, poetry and artwork).
Launched by the Committee on Social Theory in 1991, disClosure reached a milestone last month by its acceptance into the Directory of Open Access Journals (DOAJ), an independent online resource that identifies quality peer-reviewed open access journals. In light of concerns over certain journal publishing practices, DOAJ has established rigorous criteria to review open access journals before accepting them for indexing. It serves as a professional and effective gateway to separating the wheat from the chaff. DOAJ's acceptance of disClosure is a noteworthy recognition of its reputation built in the past decades.
Additionally, disClosure has undergone a series of transformations in recent years. It enabled free online access to all issues in 2013 to enhance knowledge sharing. In 2016, disClosure applied the Creative Commons Attribution-Noncommercial License retrospectively to all content and thus made it easier for readers to reuse the articles and artwork. Also, digital object identifiers were registered for all papers to facilitate persistent linking and seamless retrieval.
These changes have extended disClosure's reach and increased the readership. Since its online debut in April 2013, disClosure articles have been downloaded over 81,000 times around the world. Among the most downloaded articles are:
The editorial collective looks forward to collaborating with authors to make the scholarship of social theory more open and widely accessible. The submission deadline for the forthcoming issue is Dec. 1, 2017. Authors with questions can contact the editors-in-chief at disclosurejournal@gmail.com. Interested individuals can also connect with disClosure online at @disClosureatUKY on Facebook and Twitter.