Social Work Grad Working to Bring Empowerment Program to Lexington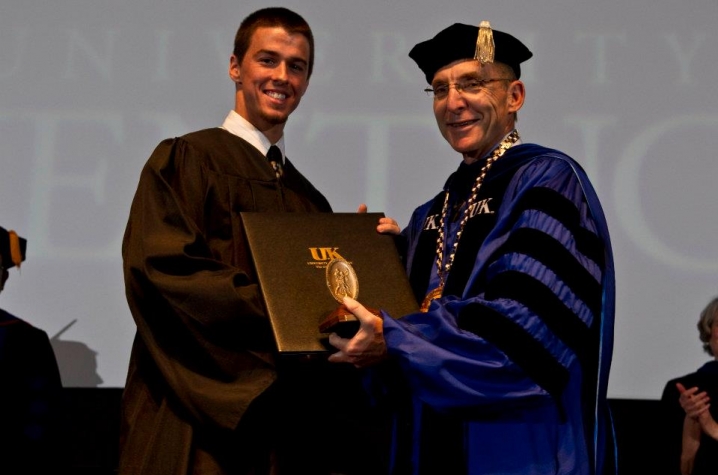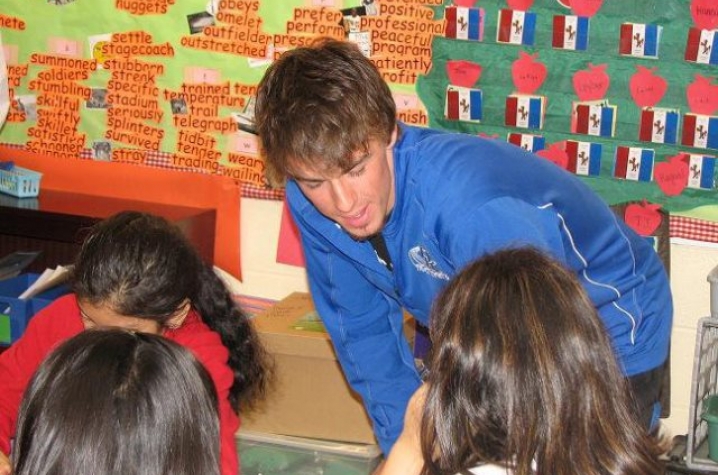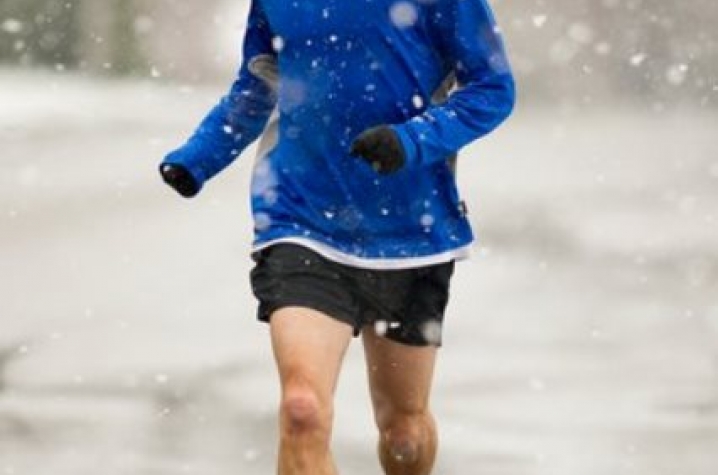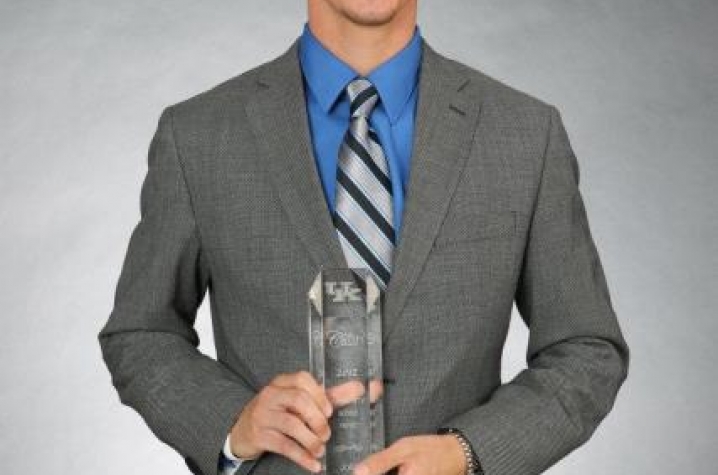 LEXINGTON, Ky. (May 1, 2013) — Josh Nadzam knows firsthand what it's like to grow up in "the projects," surrounded by crime, poverty, and drug abuse.
Faced with circumstances growing up that many people can't imagine, Nadzam is taking his life experience and the education he has received at the University of Kentucky to build his dream of helping others in similar situations realize a better life.
Growing up in the small town of Manaca, Penn., Nadzam dreamed of escape. Entrenched in poverty, he was raised by a single mom who fought hard to give her son as normal a life as possible despite battling a mental illness that often left her hospitalized for months at a time. His father, who battled alcohol and drug addictions, was in and out of his life. 
Nadzam was a three-sport athlete in high school and decided his way out was through his athletic ability. He applied to numerous Division 1 schools in hopes of receiving a scholarship. One by one, he was turned down until an offer of a walk-on position on the track and field team came from UK.
Nadzam has excelled in both academics and sports while at UK and is set to graduate May 5 with academic honors and a master's degree in social work from the UK College of Social Work. One of his final projects in graduate school came about after a friend recommended that he read a book called Make the Impossible Possible by Bill Strickland, the founder and CEO of Manchester Bidwell, a nonprofit empowerment program that began in Pittsburgh and has been replicated so far in San Francisco, Cincinnati, Cleveland, Grand Rapids, and New Haven.  Strickland has received innumerable accolades for his work. Among his honors include the Goi Peace Award, the MacArthur Fellowship, and an appointment to President Obama's White House Council on Community Solutions.  
"After I read his book I had to the opportunity to meet him and exchange information," Nadzam said. "After some conversation through email, I told him I wanted to make this happen in Lexington. Since then, I have worked extensively with him and his team in Pittsburgh to bring this project to reality."
There are two components of the program: a youth component and an adult component.  The youth component is a visual arts afterschool program where at-risk and impoverished youth can enroll in various arts classes to ensure they graduate high school, empower their lives, and inspire their imaginations along the way. The adult component is a workforce development job training program for unemployed, underemployed, and displaced workers. 
"Each of the centers are built with beautiful aesthetics and decorated with art, fresh flowers, and hand-crafted furniture with the belief that environment shapes lives," Nadzam said. "If you put people in a world-class environment, they will start to feel like world-class people and aspire for the sky.
"At first this was just a raw dream that I was chasing.  However, after meeting with many community leaders and organizations, I started to realize that it was very possible. A replicated version of Manchester Bidwell can fit perfectly with the compassionate organizations that already exist in Lexington."
As Nadzam's dream grew and his work progressed, Strickland agreed to come to Lexington to speak to community leaders, people in business and the arts, social service workers, school officials, and funders about the Manchester Bidwell project on May 21 at the Lyric Theatre in downtown Lexington.
"I believe so much in this type of center because I know firsthand what happens when there is no intervention, no opportunities, and no hope," Nadzam said. "While I escaped, since I graduated high school in 2007, eight people I grew up with have already died from heroin overdose. I made it out, not everyone does. I want to do everything I can to help others avoid a life of drug abuse, rise out of the oubliettes of poverty, and unlock their potential."
Although the event on May 21 is filled to capacity and now closed, a follow-up event is planned for June. For more information about this project or if you would like to donate, please visit www.gofundme.com/JoshNadzam
MEDIA CONTACT: Ann Blackford, 859-312-3587; ann.blackford@uky.edu