Students De-stress, Give Back in Anticipation of Finals Week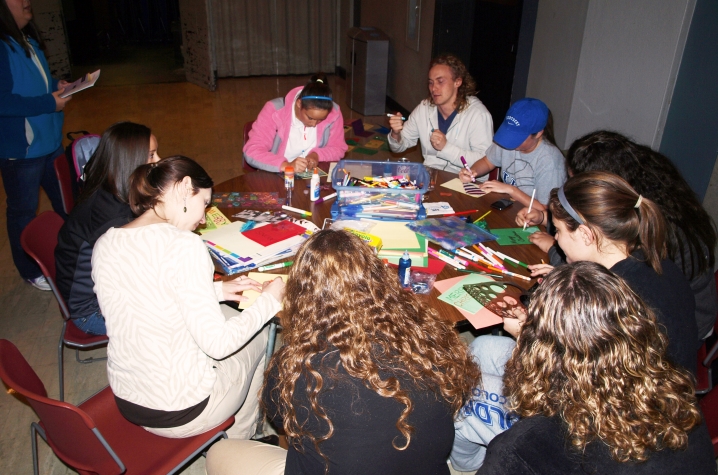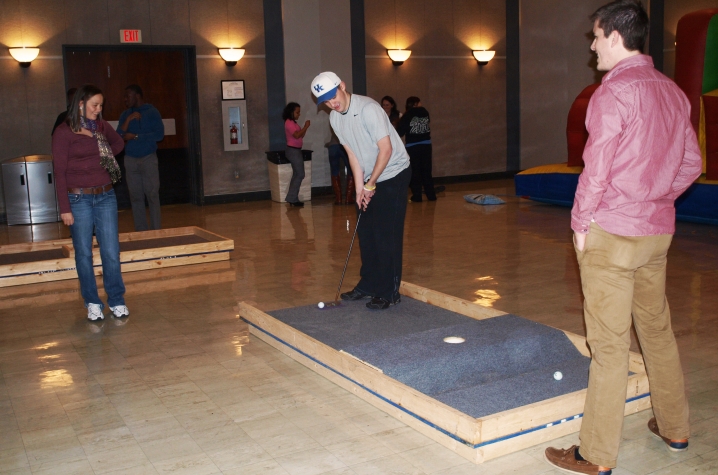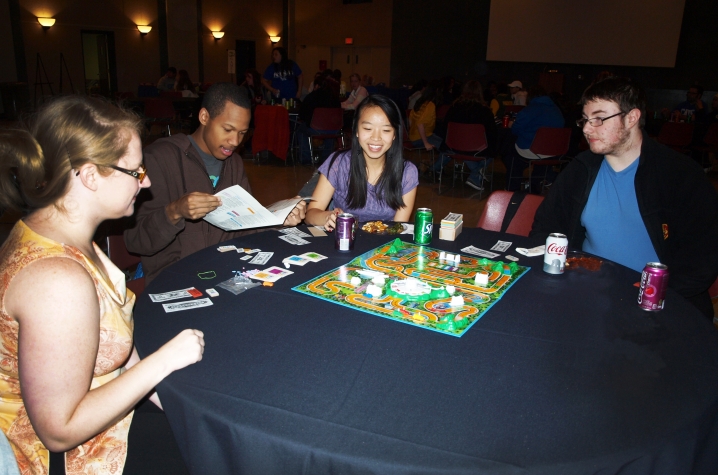 LEXINGTON, Ky. (Dec. 12, 2011) — Preparing for this week's final exams isn't just about spending time at the library. 
The Student Center Ballroom was buzzing with activity last week in an attempt to take the "dead" out of dead week. The Dead Week Extravaganza, hosted by the First Scholars Program, AMSTEMM, Student Support Services and Robinson Scholars, provided an array of activities to energize students for finals.
The event included an inflatable obstacle course, corn hole, putt-putt, board games and crafts, as well as free food and music. The programs also distributed door prizes from local restaurants and businesses.
"The event was designed to be an end of semester gathering between students in First Scholars, Robinson Scholars, Student Support Services and AMSTEMM," Matthew Deffendall, director of the First Scholars Program, said. "It's an opportunity for mentors and mentees to get together, have fun, blow off steam and relax as we get ready for finals week."
Furthermore, the event provided community service, as the programs collected canned goods for God's Pantry. Participants also made holiday cards for the Kentucky Children's Hospital.
The coordinators and staff of each program organized the event, using a similar program from last year as a starting point. Deffendall said he was very pleased with the outcome and the turnout.
"This year we changed the name and tried to make it a little bit bigger," Deffendall said.  "We hope that this will grow into an annual event." 
Photos by Hannah Trusty