Studio Gang Selected as National Architect for Reynolds Project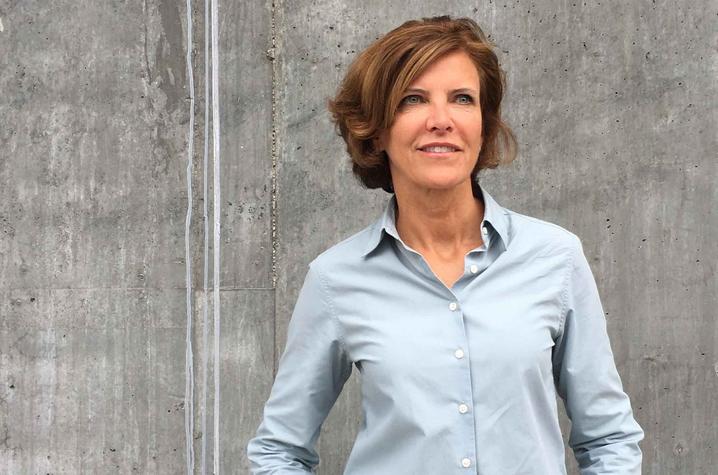 LEXINGTON, Ky. (April 23, 2019) — After reviewing 29 applicants and narrowing the field to six finalists, the University of Kentucky College of Design has announced that Studio Gang has been selected as the national architect for the Reynolds Building project. Rehabilitation of the Reynolds Building, an old tobacco warehouse, is part of a larger campus transformation plan presented to UK's Board of Trustees in December 2018. Along with the College of Design, Studio Gang will work with K. Norman Berry Associates (KNBA), who was selected as the architect of record for the project.
Dean Mitzi Vernon, who served on the selection committee with Director of Technology Bill Massie and members of UK's facilities department, noted that Studio Gang founding principal and MacArthur Fellow, Jeanne Gang, FAIA, Int. FRIBA, brings a span of qualifications to this project.
"Jeanne has a history with Lexington and the college, and Studio Gang has been an integral part of our important work in the Portland neighborhood of Louisville," Vernon said. "With her broad portfolio of work, she understands community engagement, adaptive reuse, and as we look at the Reynolds Building, we consider the district and Lexington's University City status, anticipating the critical role Jeanne will play in that evolution."
Last week, Jeanne Gang was the only architect named as one of TIME magazine's 100 Most Influential People. Her distinguished honors only highlight her dedication to sustainability, environmentalism, urban sensitivity and diversity, as evidenced by the diversity in her practice and her pay equity pledge. She was last year's recipient of the UK College of Design Brown-Forman Visiting Chair Endowment, and co-taught Studio Louisville with David Biagi, a satellite studio that engaged members of the Portland neighborhood of West Louisville to explore how architecture and urban design reflect and foster community identity, health and resiliency.
On hearing the news of Studio Gang's selection, Jeanne Gang responded, "The College of Design is taking bold steps toward defining the future of design education. We are so excited to partner with the college to help capture this ambition through architecture."
The Reynolds Building has been a part of the Lexington community since 1917, and Vernon's mission to make it the next home for the college now takes visible shape. "In 2015 when I first arrived in Lexington, I made an early stop in front of the newly vacant warehouse at 349 Scott St., persuaded by several faculty members," she said. "I knew then, seeing the etched name of Reynolds on the building and recalling my own Reynolds scholarship as an undergraduate, that this simple shell could transform the college."
The finalists for the Reynolds project composed a superlative group of design practices, each bringing significance to the discussions.
"Each firm came to the table with great heart and purpose during their interviews and presentations to the design community," Vernon said. "We were privileged to have so much talent and interest in the project."
The college also thanked Marlon Blackwell Architects, NADAAA, Oyler Wu Collaborative, The Living and Trahan Architects for their participation in the process and expressed gratitude to UK Facilities Management for its partnership in the selection.