Sustainability Council Launches Outdoor Recycling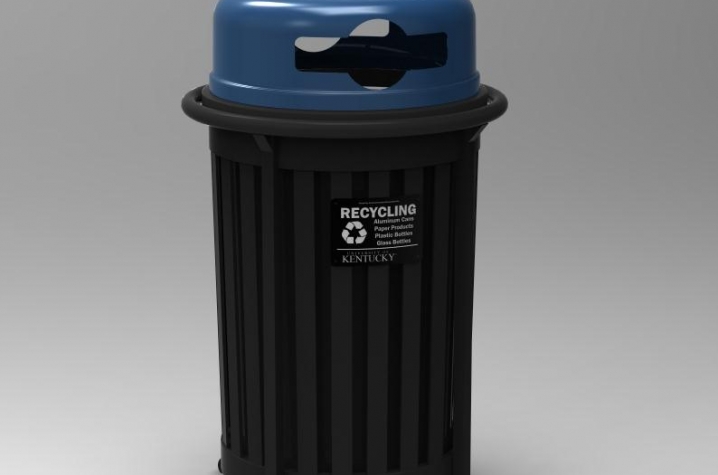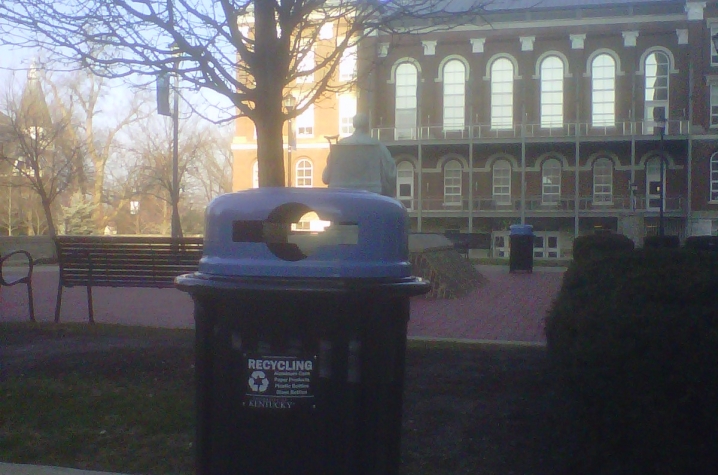 LEXINGTON, Ky. (Feb 21, 2012) − The University of Kentucky has launched an outdoor recycling pilot project thanks to a student initiative and a partnership between the Physical Plant Division and the Student Sustainability Council.
The project was originally proposed in the spring of 2011 to the President's Sustainability Advisory Committee by Mabruk Quabili, a graduate student in the College of Public Health. Quabili worked with the Student Sustainability Council, UK's Physical Plant Division (PPD) and the University Architect to make this project possible. Quabili hopes that the program will eventually "increase UK's status in becoming a more green university because simple measures around campus can make a huge difference."
The pilot project will cost $12,990.
Nine single-stream recycling bins will be placed along high traffic walkways surrounding Patterson Plaza, including convenient sites near White Hall Classroom Building, the Main Building, Patterson Office Tower and Pence Hall. The single-stream design allows all types of recyclable materials to be placed in the same bin, including metal cans, plastic bottles and jugs, glass bottles and paper products, including cardboard. UK's Physical Plant Division will be responsible for maintaining the bins and delivering the recyclable materials to the city's recycling center.
"We are hoping this will prevent a lot of drink cans and bottles and other recyclable materials from going into regular outdoor trash bins. The more students use the service, the better for the university's recycling goals," said Tom Gregory, recycling coordinator for PPD.
"This is a great project and a great example of how the Environmental Stewardship Fee can facilitate student-driven improvements on our campus.  It is also an excellent example of collaboration between our Physical Plant Division and our students," said Shane Tedder, UK Sustainability Coordinator.
The UK Student Sustainability Council has been in place since 2009 and has helped to fund a number of projects across UK's campus. The council is responsible for managing and distributing the funds collected from the Environmental Stewardship Fee, a $3 fee paid each semester by all full-time students at UK. These funds are dispersed across several different sustainability projects every academic year. Some of the council's recent projects include the water-bottle filling stations, Wildcat Wheels and the event Pedalpalooza.