TaxiCats Program Is in Operation Again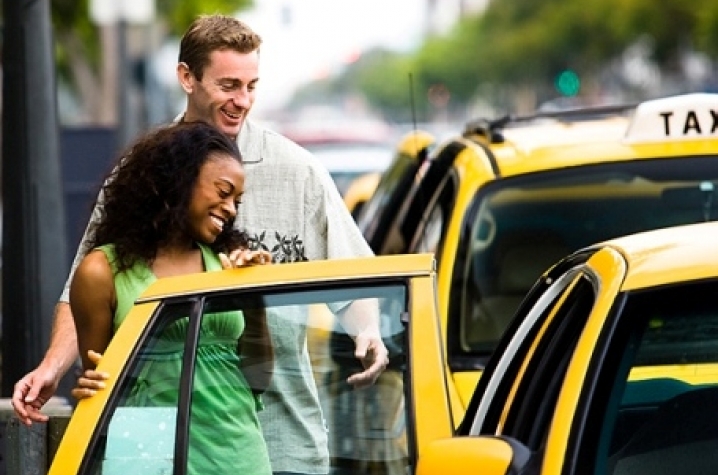 LEXINGTON, Ky. (Dec. 13, 2010) – University of Kentucky Parking & Transportation Services (PTS) and Mr. Taxi have entered into an agreement to bring back low-cost taxi service to University of Kentucky students through the TaxiCats program.
After a brief disruption in service at the start of the academic year, the TaxiCats program has returned with a larger service area.
"We are excited to be able to once again offer the TaxiCats program to UK students," said Don Thornton, director of Parking & Transportation Services. "The expanded boundaries will help more students take advantage of the reduced fares associated with TaxiCats."
The program was previously limited to the area within the boundaries of Chevy Chase, Broadway, Greg Page Apartments and Main Street; now, UK students with valid student IDs may ride within the approximate boundaries of Versailles Road, Main Street, Southland Drive and Tates Creek/Chinoe for just $3 per person per ride. Students are encouraged to check the service area map to insure that their destination falls within the boundaries. Additionally, Mr. Taxi provides a 15 percent discount on taxi service outside the boundaries to UK students with valid student IDs. The discounted services will be available year-round.
Mr. Taxi (859-223-8888) accepts UK PLUS accounts, and has an average wait time of 15 to 20 minutes. Although the $3 TaxiCats rate is often the most economical choice, students are encouraged to check Mr. Taxi's regular fares to ensure they are getting the best deal.
In addition to the student discounts, Mr. Taxi also offers UK employees with valid ID a 15 percent discount on all fares.
The TaxiCats program was initially launched in October 2006 as a joint venture between the Genesis Project, Student Government Association and All American Taxi. In the summer of 2008, PTS administration became involved with TaxiCats in an effort to establish a consistent point of contact on the UK side of the program. Earlier this year, All American Taxi went out of business and the TaxiCats service was temporarily discontinued.
For more information on TaxiCats, visit http://www.uky.edu/Parking/transportation-taxicats.html. For more information on Mr. Taxi, visit www.mrtaxi.com.