Top Students to Attend Merit Weekends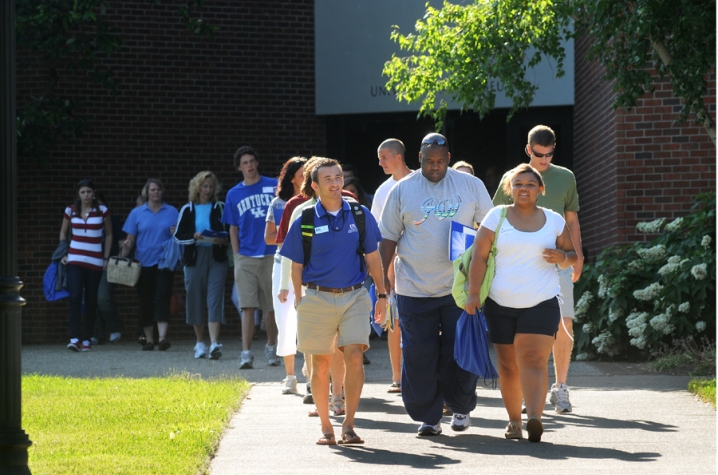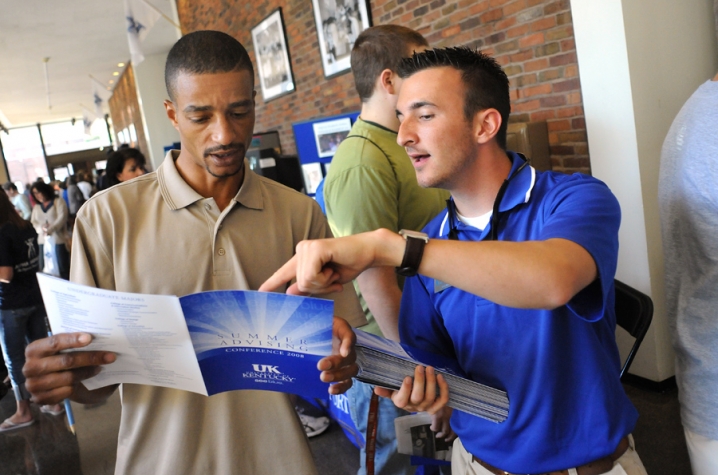 LEXINGTON, Ky. (March 11, 2010) – As current UK students leave campus for Spring Break, hundreds of future UK students will arrive in Lexington for Merit Weekends March 12-13 and March 19-20. 
Merit Weekends are a UK tradition. The Office of Undergraduate Admission and University Registrar host these two-day events every March so that the best and brightest prospective students glean one last look at campus as they decide where to attend college.
"The University of Kentucky hosts Merit Weekends for top students across the state and beyond," said Don Witt, vice provost for enrollment management. "The purpose is to reward a top student who has excelled inside and outside of the classroom by offering an early orientation and advising opportunity."
During their time on campus, students meet with individual advisers to register for fall 2010 classes. They also attend a wide variety of sessions offered by areas across campus. 
"This is an outstanding opportunity for these students to see everything UK has to offer while making their final decision about college and taking their initial steps to be a part of the Wildcat family," said Stephen Barnett, associate director of admissions and associate registrar.
Merit Weekends are available by invitation to admitted students who have excelled academically in high school.
"We're very excited about having a record of number of students who will be attending our Merit Weekend programs — these students represent some of the most academically successful students from around Kentucky and from a total of over 20 states," Barnett said. 
Witt attributes the record to staff members who work hard every day to reach out to prospective students.
"The fall 2010 enrollment cycle is off to a great start because of the incredible work by each staff member in Enrollment Management. For many, the UK experience begins with the UK Visitor Center, or attending a UK event such as Preview Nights, Kentucky Collegians, Class of Kentucky, special magnet programs, Come See for Yourself, Governor's Scholars Program/Governor's School for the Arts Day….or even a high school visit with their admission counselor,"  said Witt. "We have hosted a record number of programs for top scholars and the results are evident with this year's Merit Weekends setting a record with the number of invited students."
Officials say the record shows that more and more of Kentucky's top students are interested in attending UK. This momentum follows last fall's enrollment gains in academic quality.
"We are excited to welcome these students and believe they are a strong reflection of the talented students that are continuing to choose UK for the next steps in their educational pursuits," Barnett said.
Staff from across campus look forward to spending time with these high school students who may be arriving on campus for good in August.
"We feel Merit Weekends represent the best of the University of Kentucky," said Witt. "It is exciting to meet so many outstanding students along with their families who are also extremely proud to be a part of the UK tradition."
So, as current students say good bye to campus for a short break, officials hope future students will enjoy a weekend exploring the campus they may soon call home.
For more information, call (859) 257-3256, or send an e-mail or tweet.