Town Hall Meetings Will Discuss Possible Replacement of Blackboard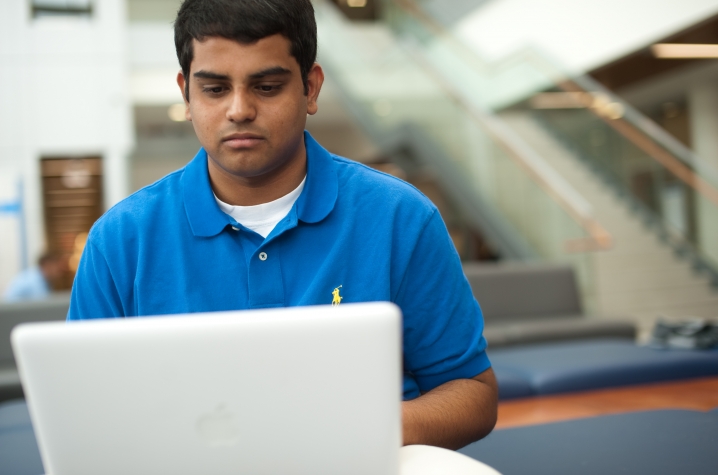 LEXINGTON, Ky.  (Oct. 28, 2014) — A committee reviewing learning management system (LMS) use and needs at the University of Kentucky voted in October to recommend discontinuing use of Blackboard Learn (after UK's current license with Blackboard ends June 30, 2016) and endorsing the adoption of Instructure Canvas as a replacement.
The LMS Selection Committee, co-chaired by John Wilson of the College of Medicine, Daniel Lau of the College of Engineering, and Scott Bradley of the College of Arts and Sciences, reached its decision after nearly a year of evaluation, including survey and pilot results, demonstrations of learning management systems,  hands-on experiences, and interviews of faculty and staff at other institutions. Committee membership included faculty or staff from each college, as well as representatives from areas such as the Center for Enhancement of Learning and Teaching, Undergraduate Education, UK Analytics & Technologies (UKAT), and the student body.
"The committee tried to represent the many different users of LMS across the university," said co-chair Wilson, "and to balance current needs and future possibilities." Co-chair Lau added, "The university has experienced a generally positive relationship with Blackboard for 13 years, and the company has worked on issues as they have occurred.  However, the committee recognized that Canvas' fresh and innovative approach and tools are well matched with the online learning growth occurring at UK."
Next steps will include presentations to the Academic Computing Committee, the University Senate, and other campus committees and groups. Members of the committee will also be available to speak to colleges and departments that would like to be briefed. To schedule a speaker from the committee, please contact Patsy Carruthers in UKAT. In addition, two LMS Town Halls (dates, locations provided below) will feature a panel to present the LMS findings and recommendation.  The panel will also engage in a question-and-answer session from the audience.
"Migrating to a new LMS at a university the size of UK comes with its challenges," said co-chair Bradley. "The LMS Selection Committee was very clear in its recommendation of a switch to Canvas that UK will need an 'all hands on deck' support structure from UKAT as well as at the college level to ensure a successful transition. Ensuring that UK faculty and students have the support they need will be critical. I suspect that as the Canvas environment rolls out alongside the current Blackboard service, with full-on launch in the summer of 2016, it will be a very pleasing learning environment for both our faculty and students."
Information about the process and its findings are available at http://www.uky.edu/lmsreview/.  This website will be updated over the next few months to reflect committee visits and campus briefings as well as committee responses and a project timeline.  UK staff, faculty and students are encouraged to attend the town hallmeetings to ask questions or submit questions via the LMS Review website.
LMS Town Halls
Wednesday, Nov. 12, 2014
W.T. Young Library Auditorium
3-4:30 p.m.
Friday, Nov. 14, 2014
Center Theater of the Student Center
10-11:30 a.m.