Tracy Named Dean of UK College of Pharmacy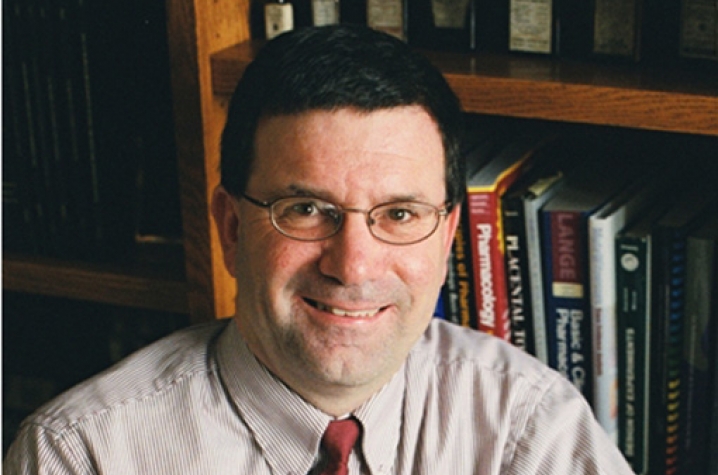 LEXINGTON, Ky. (June 18, 2010) -- Timothy S. Tracy, professor and head of the Department of Experimental and Clinical Pharmacology at the University of Minnesota College of Pharmacy, has been named dean of the University of Kentucky College of Pharmacy.
Tracy, who also serves as the University of Minnesota's director of clinical translational research services at the Clinical and Translational Science Institute, will begin his post in Lexington on Aug. 15, said UK Provost Kumble Subbaswamy.
"After a national search with many exemplary candidates, we are very pleased to welcome Dr. Tracy to the University of Kentucky to lead our nationally ranked and internationally recognized College of Pharmacy," Subbaswamy said. "Dr. Tracy's experience and vision will enable the college's academic, clinical and research programs to build upon its great tradition of success."
Tracy, a native of South Webster, Ohio, has a bachelor's degree in pharmacy from Ohio Northern University, received his Ph.D. in clinical pharmacy from Purdue University, and completed a postdoctoral fellowship in clinical pharmacology at Indiana University.
"It is an honor to be selected to serve as the Dean of the College of Pharmacy at the University of Kentucky. The education, research and clinical service efforts of the College are renowned and I look forward to helping the college achieve even greater accomplishments. It is a very exciting time for the College and the University."
He began his career as a pharmacist in Gallipolis and Portsmouth, Ohio, before returning to school to receive his doctoral degree. He began his academic career at West Virginia University where he served as a faculty member working his way from assistant professor to professor from 1992 to 2003 and continues to serve as an adjunct professor in the WVU Department of Basic Pharmaceutical Sciences.
In 2003, he joined the faculty at the University of Minnesota as professor and was named department head in 2004.
Tracy has garnered extramural funding through the National Institutes of Health and currently is the principal investigator on two NIH supported grants and co-investigator on a third project with total funding of more than $2.7 million. In addition, he is the author of numerous scientific publications, book chapters and two books. He also holds two patents.
He received the Outstanding Teacher Award at the WVU School of Pharmacy six times in a 10 year period. He is a member of Phi Lambda Sigma Pharmacy Leadership Honorary Society, the International Society for Study of Xenobiotics, the American Society for Pharmacology and Experimental Therapeutics, the American Association of Colleges of Pharmacy, and the American Association of Pharmaceutical Scientists.
The UK College of Pharmacy is ranked among the top five pharmacy schools in the nation. In addition, students graduating from the program have consistently had the highest first time pass-rates in the United States on the national licensing board exam (NAPLEX). The college is an international leader in pharmacy education, clinical care and pharmaceutical research and currently enrolls more than 500 students in the Doctor of Pharmacy program and more than 70 students in the pharmaceutical sciences graduate program (Ph.D.).