UK Alumnus, CTO of AngelList Here on May 14, 15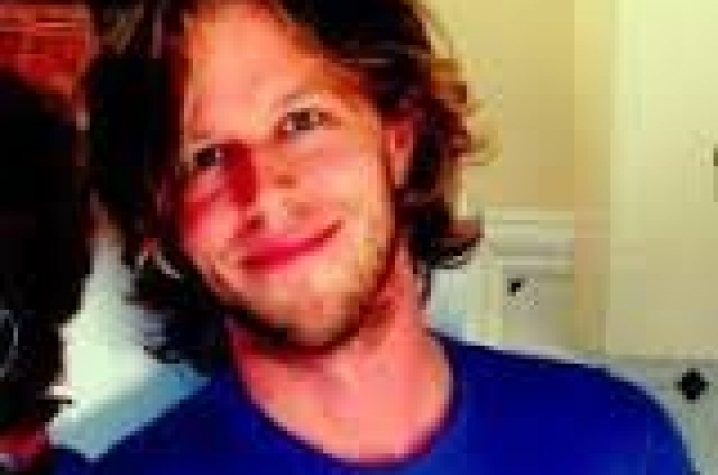 LEXINGTON, Ky. (May 5, 2014) — In efforts to expand the discussion connecting startups and investors, crowdfunding and fundraising, University of Kentucky alumnus and founding chief technology officer of AngelList, Joshua Slayton, will return to Lexington to speak at the Lexington Venture Club meeting May 14 and at an "Open Coffee" event May 15.  AngelList is a San Francisco based startup that provides a platform that offers an online community and forum, as well as a platform where startups and investors can connect at www.angel.co.
The Lexington Venture Club meeting featuring Slayton will be held from 11:30 a.m.-1:30 p.m. Wednesday, May 14, at the Hyatt Regency Lexington. The meeting is hosted by the Lexington Office of the Kentucky Innovation Network and Commerce Lexington, Inc. The event is $35 for non-members and includes a luncheon. To register for the LVC meeting click here: LVC
Continuing discussions from the Venture Club meeting, "Open Coffee with Joshua Slayton" will be from 9-10 a.m. Thursday, May 15, in the Commerce Lexington conference room at 330 East Main Street. The conversation with Slayton is sponsored by the Von Allmen Center for Entrepreneurship/Lexington Innovation and Commercialization Center and the Kentucky Innovation Network, and Commerce Lexington, Inc. This event is free and open to the public, but seating is limited. Refreshments will be provided. To register for the Open Coffee click here.
Slayton, a Louisville native, graduated Summa Cum Laude from UK with degrees in mathematics and computer science. After graduating, he moved to San Francisco and three years later he joined AngelList's founding team as chief technology officer. In both events, Slayton will speak about connecting startups and investors, as well as crowdfunding and fundraising.
The Von Allmen Center for Entrepreneurship/ Lexington Office of the Kentucky Innovation and Commercialization Center Network in the Gatton College of Business and Economics accelerates the Kentucky economy by commercializing UK research, facilitating university-industry collaborations, and assisting entrepreneurs and small businesses in creating jobs. The center works with faculty, clinicians, staff and student innovators to create start-ups and spinoff companies.
The Kentucky Innovation Network, managed in partnership with the Kentucky Cabinet for Economic Development and Kentucky Science and Technology Corporation, along with local partners, creates a network of business leaders and mentors that encourages relationships, grows companies new and existing, and creates jobs. The network comprises 13 offices located across Kentucky.
MEDIA CONTACT: Whitney Harder, whitney.harder@uky.edu, or Carl Nathe, (859) 257-3200, carl.nathe@uky.edu