UK Athletics No. 22 in Directors' Cup Standings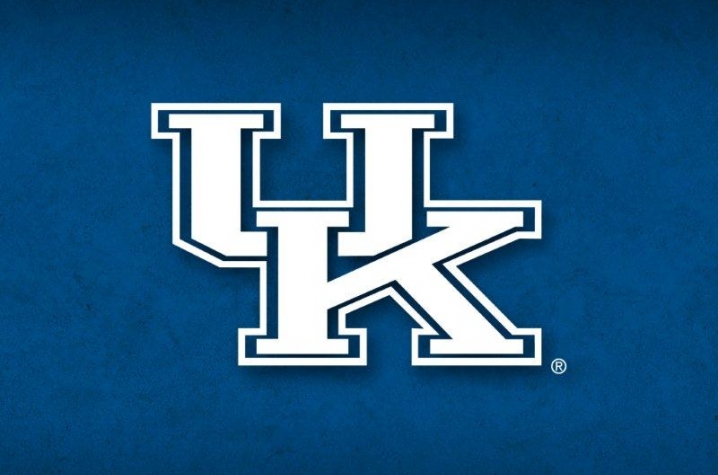 LEXINGTON, Ky. (June 26, 2015) — The University of Kentucky has placed in the top-25 athletics programs for the third consecutive year with a No. 22 finish in the 2014-15 Directors' Cup national all-sports standings.
Final rankings were determined following the conclusion of the College World Series baseball championship. UK's No. 22 slot is the second highest in school history, trailing only the No. 11 finish a year ago. UK began its top-25 streak with a then-school record No. 25 placement in 2012-13.
Fifteen of Kentucky's 22 varsity teams scored points by advancing to NCAA championship play, led by five teams that finished in the nation's Top 10 in their sports — women's outdoor track (second in the nation), men's basketball (tied for third), women's indoor track (fifth), rifle (sixth) and softball (tied for ninth).
"I'm thankful for the students, coaches and staff, whose dedication has put Kentucky among the nation's best athletic programs," said Mitch Barnhart, UK director of Athletics. "I'm also deeply appreciative of the loyal fan base that helps make our achievements possible."
Kentucky was sixth among Southeastern Conference schools, marking the fourth straight year that UK placed in the top half of the league standings. Prior to this four-year stretch, UK had finished in the top half of the SEC only once in the 22-year history of the Directors' Cup.
UK has been trending upward in Directors' Cup standings throughout Barnhart's term in Lexington. Prior to his arrival in 2002, UK's average finish was 40.1 and its best finish of 26th came in 1996-97. After coming in 50th in Barnhart's first season, UK has gradually risen, culminating with the current streak of top-25 results. Only twice before Barnhart came to Lexington did UK finish in the top 30 of final Directors' Cup standings. UK has now accomplished the feat five times in the last six seasons.
"We've produced some outstanding team and individual performances on the conference and national levels," Barnhart said. "It is our attention to the little details that will enable us to reach the level we aspire — the elite level of schools in the country."
The surge in Directors' Cup standings has coincided with unprecedented achievement in the classroom for UK student-athletes. Scholarship student-athletes have now reached Barnhart's goal of a 3.0 department-wide grade-point average in six consecutive semesters. UK has broken or tied its school record for the NCAA's athletics graduation rate in every year the statistic has been kept. In addition, UK has never incurred a penalty in the 11-year history of the NCAA Academic Progress Rate, which measures eligibility and retention of student-athletes.
The Directors' Cup is sponsored by Learfield Sports and standings are compiled by the National Association of Collegiate Directors of Athletics.
MEDIA CONTACT: Tony Neely, 859-257-3838; tony.neely@uky.edu