UK Board OKs Continued Housing Transformation, University Flats Coming in 2017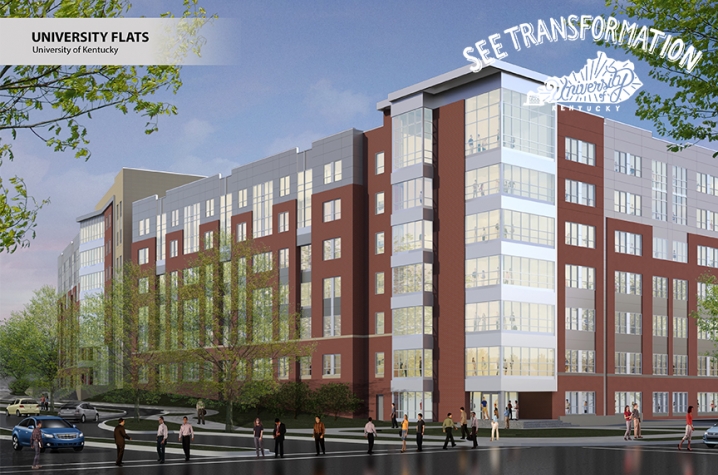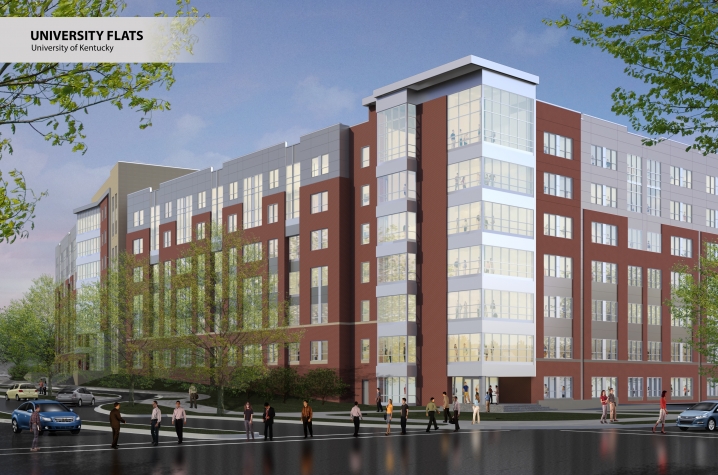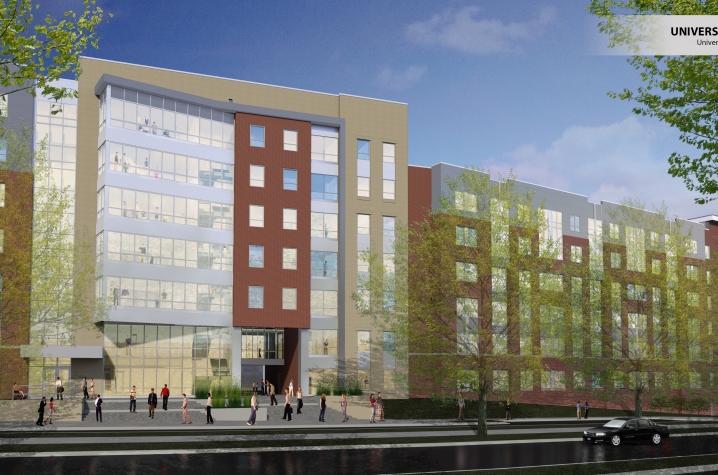 LEXINGTON, Ky. (June 24, 2015) — The University of Kentucky Board of Trustees approved the next phase of UK's student housing transformation at its June 19 meeting — a more than 770-bed complex designed to serve upper class and graduate students.
Specifically, the board approved a $74 million, 771-bed facility along University Drive facing UK's Chandler Hospital. The facility — to be named University Flats — will provide housing for upper class, professional and graduate students — the first of the new housing construction focusing on those students.
The facility, like other new housing since 2013, will be built in partnership with EdR, said UK Executive Vice President for Finance and Administration Eric N. Monday. The facility is expected to be completed in and ready for move-in Fall 2017.
"Our housing transformation is an example of promises made; promises kept," Monday said. "President Capilouto said our goal and our vision was to create one of the best residential, public research campuses in the country. This continued housing transformation — focused completely on student success — is a cornerstone of that effort."
The goal of UK's housing transformation has been to create enough high-quality, high-tech housing for all of the university's first-year students. With that goal in sight, the university is now focusing on building quality space for upper class and graduate students. An update on UK's housing transformation:
Since 2013, UK in partnership with EdR, based in Memphis, has constructed 4,592 beds. Along with 686 beds built in 2005, the university has 5,278 new beds.
By August 2016, UK will add another 1,141 new beds as part of the opening of the Limestone Square complex for a total of 6,400 new beds.
With this next phase of housing approved June 19, UK will have more than 7,000 new beds on its campus, part of the largest transformation of housing in public higher education. That milestone also will place UK at more than two-thirds of the goal Capilouto laid out three years ago to complete up to 9,000 new student beds.
"We know that our students learn better and do better when they live on campus for at least part of their university experience," Capilouto said. "This housing transformation, then, is an investment in our future — our students and their success."
Visit http://uknow.uky.edu/sites/default/files/phase_3_housing_plan_bot_presentation_june_2015.pdf or click the attachment below for the presentation made to the UK Board of Trustees.