UK Board Starts Quickly on Presidential Search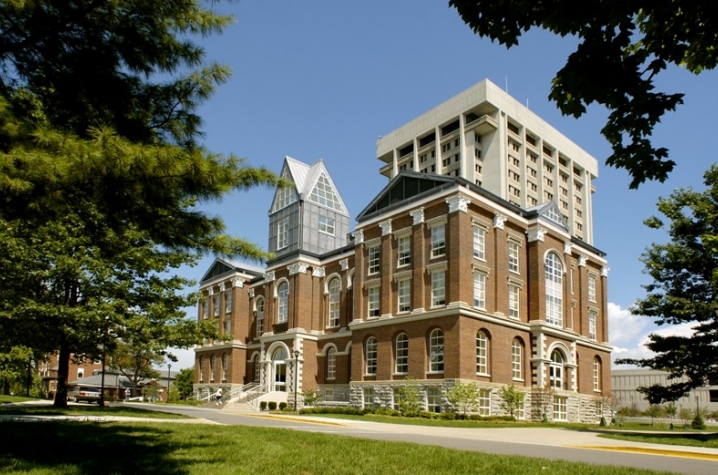 LEXINGTON, Ky. (Oct. 25, 2010) – Members of the University of Kentucky Board of Trustees (BOT) met for more than four hours Sunday to discuss the process for – and expectations of – the search for UK's 12th president.
"We have a very ambitious timeline for picking a new president," said BOT Chairman Britt Brockman. "Meeting that timeline will require a lot of work and engagement from all of our board members. But more important than any timeline is finding the right person at this critical time to help lead our state's most important institution.
To that end, I am extremely pleased by the commitment and level of discourse from all board members as we begin this process."
The search is underway to replace UK's 11th president, Lee T. Todd Jr., who will retire at the end of June after 10 years at the helm of Kentucky's flagship university. A 13-member search committee was selected earlier this month and proposals have been submitted from national search firms to serve as a consultant to the process. Brockman has laid out what he calls an "ambitious timeline" for selecting a president, with the goal of extending an offer to a nominee in May.
During a retreat Sunday at Spindletop Hall, board members heard from Todd, who discussed some of his experiences during the search that led to his selection as president as well as some of the challenges during his tenure, which has been marked by record levels of research, new highs in graduation and retention rates and the creation of a Top 20 Business Plan, the first of its kind in the country.
But the bulk of the retreat was spent in a presidential transition workshop led by Dr. Bill Shelton, a consultant with the Association of Governing Boards of Universities and Colleges. Shelton, a long-time higher education executive, served for 11 years as president of Eastern Michigan University.
More than anything else, Shelton said it is critical that the board select a president who is a "fit for the culture of the institution."
"Where is UK today and where do we want it to go?" Shelton asked of board members. "That will determine who the president is. When a president fails, it is not because of credentials. More often than not, it is because of the lack of a good fit with the culture of the institution."
Against that backdrop, Shelton led board members in a discussion of the defining characteristics of UK as well as the strengths and challenges confronting the institution. Shelton said UK would be very attractive to potential candidates for a number of reasons, including the fact that the university is one of 50 flagship institutions and a land-grant university with offices in all 120 counties because of the Kentucky Cooperative Extension Service.
Shelton and board members also cited UK's designation of one of 95 Carnegie-ranked research extensive universities and its reach across the state because of its academic standing and strong athletics program.
Challenges cited by board members include struggles with state funding and the challenge of meeting the Top 20 mandate in the midst of a sluggish and recessionary economy, which has impacted faculty and staff who have gone without pay raises for three years.
"This board will likely have no more important decision than selecting UK's next president," Brockman said. "The fact that we are initiating this process at a pivotal moment in this institution's history only increases the importance of what we have undertaken. Our university and the Commonwealth are looking to us for leadership. We are committed to doing what's right – for UK and for Kentucky."
Additional items discussed by the board include:
o          Brockman said next steps for the board would be to select a national search firm that will assist in the process. Proposals already have been submitted from firms. The goal is to select a firm in mid-November.
o          Search Committee Chairman Jim Stuckert said Terry Mobley, an alumni board member, had agreed to serve as vice chairman of the search committee. Stuckert said that space had been secured for the search committee at the National Alumni Association headquarters. Peggy Way will serve as a staff assistant to the search committee. Way, a long-time UK staff member, currently serves as a liaison from the UK administration to the Board of Trustees.
o          Stuckert reminded board members and others to go to the presidential search website – www.uky.edu/presidentialsearch -- for updates on the process.