UK Debate Team Ranked Top in the Nation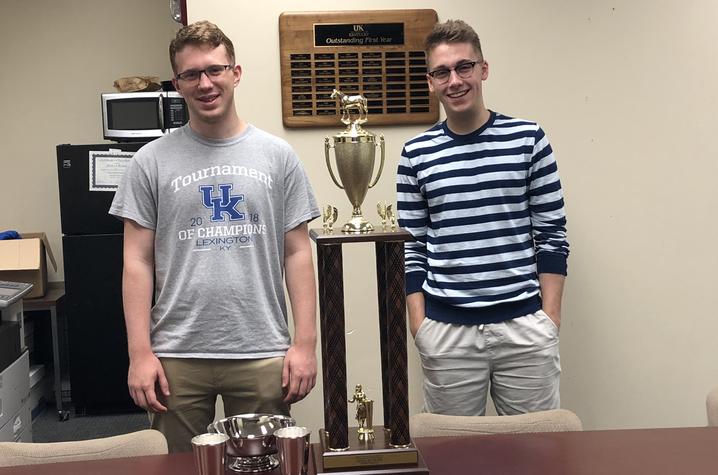 LEXINGTON, Ky. (Oct. 19, 2018) — The University of Kentucky Intercollegiate Debate Team is currently ranked top in the nation for the first time since 1995.
The debate team jumped to number one after their impressive wins at "Kentucky Run for the Roses," a round robin format tournament consisting of seven of the top 10 teams in the nation and three days later, the Henry Clay Debates, featuring more than 100 teams from 26 states.
Along the way, the team bested Harvard University (twice), Wake Forest University, Northwestern University and Dartmouth College, ending with an impressive 18-1 record and a new first place ranking.
The UK Intercollegiate Debate Team is housed in the School of Information Science within the College of Communication and Information. The team is directed by Dave Arnett.