UK Design in the Spotlight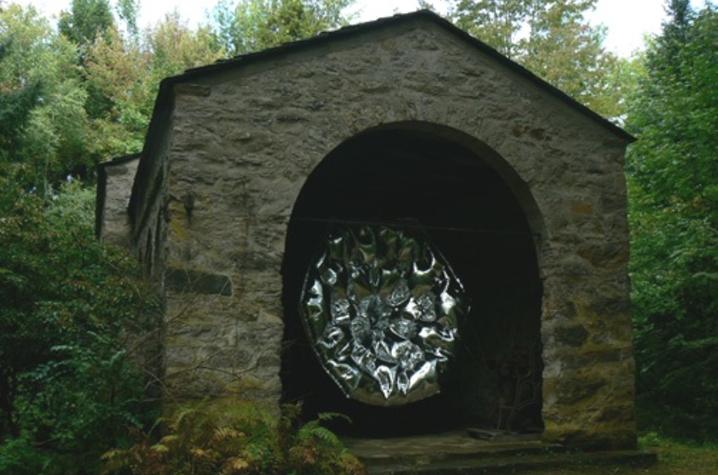 LEXINGTON, Ky. (Nov. 5, 2010) − The University of Kentucky College of Design is showcasing the recent work of its new faculty as part of a one-week celebration of design. In addition to the exhibition, the college will also host a lecture, forum, and two open houses in the fields of architecture and interior design.
The highlight of the week of events at UK College of Design is an exhibition that encourages the public to peruse the work new architecture talents that have joined the college in recent years. The New Faculty Exhibition will feature work created by the select group of faculty. An opening reception in honor of the exhibit will begin at 7 p.m. Friday, Nov. 12, at LOT/Land of Tomorrow, located at 527 E. 3rd St. The exhibition and reception are free and open to the public.
Faculty included in the New Faculty Exhibition are: Instructor Erick Carcamo; Instructor Angie Co; Assistant Professor Anne Filson; Instructor Kyle Miller; Assistant Professor Nick Puckett, who holds a joint appointment at UK's School of Architecture and College of Engineering; Assistant Professor Gary Rohrbacher; Assistant Professor Jason Scroggin; Sutherland Visiting Professor of Landscape Design Martin Summers; Instructor Regina Summers; Associate Professor Liz Swanson; and Instructor Akari Takebayashi.
To kick off the week of festivities, the college will welcome Ruben Suare to campus for a lecture and forum. Suare is director of Business Development at 3form, a leading manufacturer of award-winning, eco-friendly materials and architectural hardware solutions for the architecture and design industry.  Suare's lecture, presented as part of the UK College of Design Lecture Series, is scheduled for 6 p.m. Wednesday, Nov. 10, at 209 Pence Hall.
Following the lecture, Suare will lead the Discussion on Integrated Product Delivery (IPD) Forum beginning at 2 p.m. Thursday, Nov. 11. The forum discussion for design professionals is on an emerging framework for collaborations between design and manufacturing professionals and the potential benefits gained through an IPD process. The event will begin with an introductory presentation of recent 3form projects that illustrate how manufacturers are now using IPD and lean construction processes to achieve unprecedented innovation in materials and construction methods. Both events are free and open to the public; however individuals interested in Thursday's forum should RSVP for the event online at www.surveymonkey.com/s/6VYRJ5T.
In addition to the lecture, forum and exhibition, UK College of Design's Schools of Architecture and Interior Design will present open houses for prospective students. The UK School of Architecture Open House will include a program overview, an admissions presentation, lunch, tours of UK facilities, studio review sessions and a question and answer session. The open house runs from 9:30 a.m. to 5 p.m. Thursday, Nov. 11, at King Alumni House. To RSVP for the UK School of Architecture Open House visit www.surveymonkey.com/s/6ZR6KKY by Nov. 5.
The UK School of Interior Design Open House will be presented for prospective students interested in the interior design field. The open house will include an admissions presentation, campus tour, lunch, program overview and tours of UKID studios and facilities. The open house will run from 8:45 a.m. to 3 p.m. Friday, Nov. 12, at 103 Funkhouser Building. To RSVP for UK School of Interior Design Open House visit www.surveymonkey.com/s/9MFG6ZT by Nov. 10.
For more information on UK College of Design's New Faculty Exhibition or any of the other festivities, visit the college online at www.uky.edu/Design.