UK, EdR Break Ground for New Central Residence Hall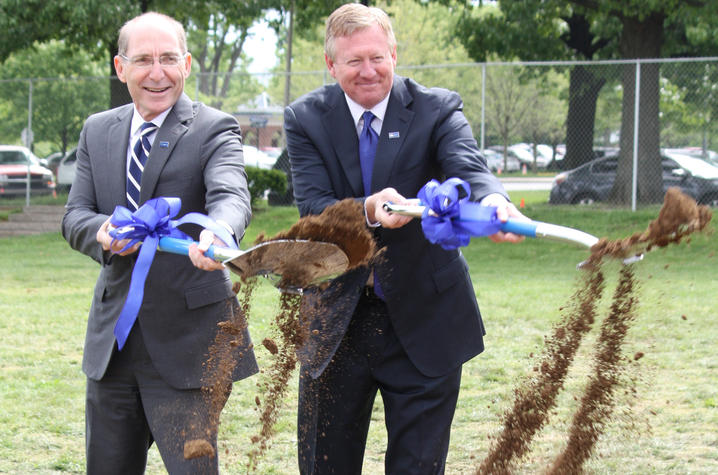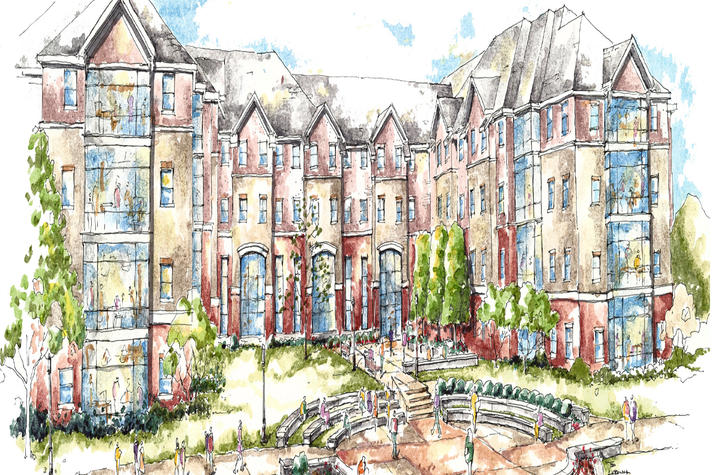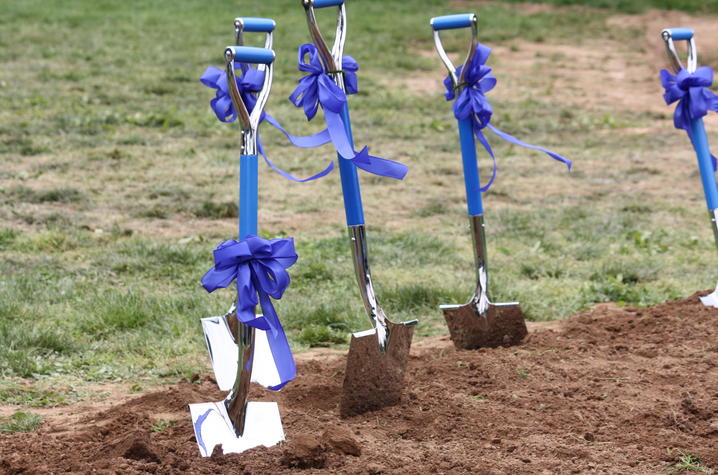 LEXINGTON, Ky. (April 17, 2012) – University, state and city officials joined with students and representatives of the developer, EdR (NYSE:EDR), as the University of Kentucky and EdR broke ground today for New Central Residence Hall, the first residence hall to be built on campus since 2005 and the first building in what officials anticipate will be a multi-phase project that would revitalize UK's on-campus housing.
EdR
is one of the nation's largest developers, owners and managers of collegiate housing.
"Today marks what we hope and expect will be a transformative moment in the life of our university," said Britt Brockman, chairman of
UK's Board of Trustees
. "We are taking the first step, with the leadership of President Capilouto and the strong support of our board, toward revitalizing our campus core. The result long-term will be a flagship, land-grant institution that prepares Kentucky's children to lead our Commonwealth toward even brighter days in the future."
Joining
UK President Eli Capilouto
and EdR President and CEO Randy Churchey today at the groundbreaking celebration were Lt. Governor Jerry Abramson, Lexington Mayor Jim Gray, UK Board of Trustees Vice Chair Pamela May, UK Student Government President Micah Fielden, and other dignitaries, partners and UK officials. 
This housing renaissance is one aspect of fulfilling "The Kentucky Promise," Capilouto's initiative to revitalize the campus, enhance undergraduate education, offer more opportunities to young Kentuckians through scholarships and continue a nearly 150-year legacy of education, research and service to the Commonwealth.
"Today, we are breaking ground on more than a building, we're breaking ground on a brighter future for our students, faculty, and staff, " said Capilouto. "Our public/private partnership with EdR is an innovative approach to managing within the new normal and moving forward in pursuit of our Kentucky Promise."
"Upon completion, the new residence hall will offer the cutting-edge technology and amenities students expect of a modern flagship research university and will provide the living/learning experience required for our graduates to lead lives of leadership, meaning, and purpose," Capilouto said. "Additionally, this facility, and our campus-wide revitalization effort over the next several years, will yield hundreds of construction jobs bolstering local industry and business and benefitting the state economy." 
Lt. Governor Abramson said, "With this groundbreaking, the University of Kentucky is taking the first step toward rebuilding and renewing the core of its campus. This presents greater opportunities for its students living in this new high-tech residence hall to grow and prosper and become the leaders of tomorrow."
This first building, which EdR will own under the long-term ground-lease agreement, is being constructed near the center of campus on Haggin Field. New Central Residence Hall will be a 601-bed living-learning community with classrooms and meeting space. The two-building, four-story community will be available for undergraduate occupancy in fall 2013.  
The $25.8 million project is being financed through EdR's On-Campus Equity Plan — the ONE PlanSM  — which uses the company's equity and financial stability to fund projects on university-owned land. This gives the university access to a single, trusted partner and helps create substantial long-term financial benefits for UK and EdR.
"We are more excited with every step we take forward in our partnership with the University of Kentucky," said Churchey. "EdR is proud to support the university in such an innovative and important endeavor."  
Sherman Carter Barnhart and Messer Construction Co., both of Lexington, were selected as the architect of record and general contractor, respectively, for this first phase of the project.  
UK and EdR are currently in discussion regarding Phase II of the project. In that phase, EdR would assume management responsibility for the university's 6,000-bed housing portfolio. Phase II also envisions the systematic demolition and replacement of the majority of current on-campus housing as well as its expansion to approximately 9,000 beds over the next five to seven years.  
In support of the university's interest in moving to Phase II, the Kentucky legislature recently authorized the next $175 million for 2014 and 2015 deliverables in this public-private partnership, which will transform living and learning spaces on campus to maximize the talent and capacity of UK and its students. 
"This authorization is a clear indication of the university's intent to aggressively pursue this major revitalization of its student housing," said Tom Trubiana, EdR's executive vice president and chief investment officer.
Upon approval of Phase II, UK would be among the first major educational institutions to turn over its entire student housing stock to a private real estate company. Future construction sites include projects on north campus to replace Blazer, Boyd, Jewell and Holmes halls. Projects on south campus would include replacement of the Kirwan/Blanding complex.
"The president and Board of Trustees have chosen to enhance and revitalize the campus core by starting with an aggressive residence hall plan," said SGA President Fielden. "The New Central Residence Hall marks the beginning of what I hope will be thousands of new beds on campus in the next few years. By improving our residence hall facilities the university is investing in the students and the student experience. With these additional state of the art facilities UK will continue to attract and retain top students from across the country and world. 
"As a student I am overjoyed to see President Capilouto find such a creative solution to the limitations of a cash-strapped university and state government. Through a public-private partnership the University of Kentucky has found a way to provide maximum quality housing to students while guaranteeing that the cost per student will be more competitive than could have otherwise been possible. While there have been significant changes at UK over my four years as a student, the decision to update the campus core is one that will impact the Commonwealth in a positive way for years to come."
EdR is one of America's largest owners, developers and managers of collegiate housing. A self-administered and self-managed real estate investment trust, EdR owns or manages 60 communities in 23 states with more than 34,100 beds within more than 11,100 units. For more information, please visit the company's web site at
www.EdRtrust.com
.