UK Focuses on Energy and the Environment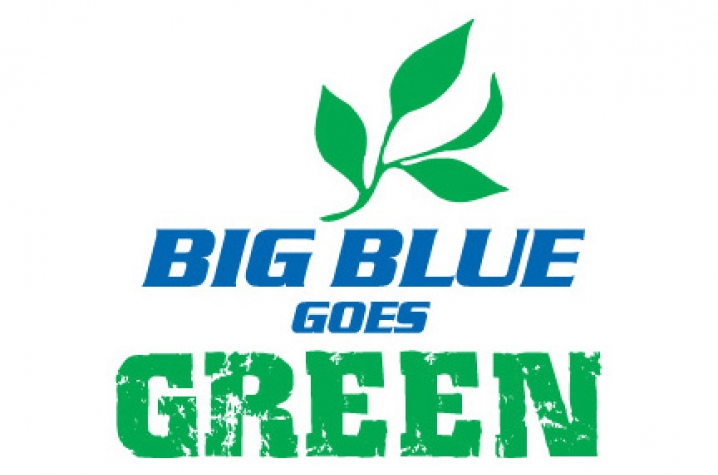 LEXINGTON, Ky. (Sept. 16, 2009) – If you have ever wondered how the University of Kentucky monitors energy usage on campus, Big Blue Goes Green offers that opportunity today.
The UK Central Energy Management System for main campus, otherwise known as the Delta Room, will be open for a tour today from 10-11 a.m.  This central monitoring and dispatch area functions under specific priorities – life safety, human/creature comfort and energy conservation.  The Delta Room experts work within these priorities by utilizing a combination of three computer-based energy management and facility management systems and one fire alarm reporting system.
The tour begins in the Student Center Addition, Room 211. Participants will learn about the various items that are controlled and monitored by these systems, including air handling units, chilled water pumps, and fire alarm systems. The event is sponsored by UK Facilities Management, Physical Plant Division.
"Liquid Assets," a PBS documentary, focuses on the one thing that essential to life on Earth, water. It is necessary for everything we do, from providing public health to fighting fires to creating jobs.
The movie exposes the unseen, hidden infrastructure of water, wastewater and stormwater systems in America, and details the economic, political and engineering challenges facing cities today to address infrastructure needs.
Following the showing of the documentary, a panel discussion of water and sewer infrastructure issues in the Lexington area is planned with Cheryl Taylor, commissioner of the Department of Environmental Quality, and John-Mark Hack, director of Government Affairs, Kentucky-American Water Company. 
"Liquid Assets: The Story of our Water Infrastructure" and the panel discussion  are scheduled from noon to 2 p.m. today in the UK Student Center, Worsham Theater. The event is sponsored by the City of Lexington.
The day ends with an appearance by one of the most influential environmentalists of the day, Robert F. Kennedy Jr. at 8 p.m. in Memorial Coliseum.
Presented by the UK Student Activities Board and the UK Student Sustainability Council, Kennedy will speak on the importance of environmental and economical awareness. Tickets are free to all UK students with a valid UK ID, $5 for UK faculty and staff with a valid UK ID and $10 for the general public. Groups of 25 or more may purchase tickets for $7 each. For more information on purchasing group tickets, please contact Stephanie Fisher at (859) 257-8427.
For upcoming Big Blue Goes Green events, visit www.sustainability.uky.edu.