UK Grad Makes History with Phi Kappa Phi Fellowship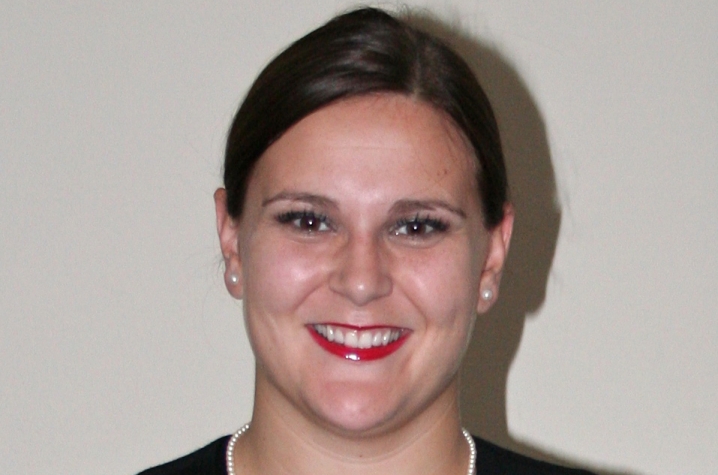 LEXINGTON, Ky. (June 30, 2011) − University of Kentucky graduate Jenna Brashear has made history with her accomplishment of being awarded a $5,000 fellowship grant from the national honor society Phi Kappa Phi. Brashear, a 2010 graduate of the College of Arts and Sciences who majored in international studies and German, with a minor in music performance, is the first-ever UK student to receive this award. Phi Kappa Phi, the nation's oldest, largest and most selective honor society for all academic disciplines, has been honoring accomplished students for over 100 years, however, the UK chapter was chartered only two years ago in the spring of 2009.
Brashear says that the best UK experiences for her include German language courses, the Honors Program, the Gaines Fellowship, working with the Discovery Seminar Program as a Chellgren Fellow and the Society for the Promotion of Undergraduate Research. She says, "Mostly I remember the people I met in those activities, both peers and faculty, and ultimately those connections are the most lasting aspect."
She says that these experiences in small, discussion-based learning environments influenced her views on education significantly because each were pronounced examples of the many benefits of having small class sizes, the opportunity for students to engage with the material and the professors, and to build relationships while learning from peers.
Brashear says she had a desire to be extremely involved in extracurricular activities even before the ninth grade, but that, "Music in high school required a commitment to a group of people, and also opened doors for me to move beyond the physical and more abstract of where I was." The Muhlenberg County native adds that she believes most of her learning and growing has happened in nonrequired activities.
Brashear has a passion for trying to advance opportunities in the arts, particularly for young people. "Learning to play the French horn and performing music expanded my social skills and gave me confidence to be a risk taker."
She says this is one reason why she has stayed involved with the arts and will be teaching a band camp for the fifth consecutive year. "The arts are a refuge for many students, and that was one reason that I used my experience in the Gaines Fellowship at UK to think about and work more with the arts where I grew up."  Her work, in turn, was used to help an auditorium project gain traction and funding.
After graduating from UK, Brashear moved to Washington, D.C. to take on an assignment as an intern at the Holocaust Museum.  While there, she also gained an internship at the Institute for Higher Education Policy (IHEP). It was her work at IHEP that helped her realize how much her previous activities had been largely education-related all along and she then decided to pursue graduate studies in that same field.
Currently, Brashear is living in her hometown, Beaver Dam, in Ohio County, working at her mother's business. She is hopeful of beginning work on her Master of Public Policy in Education Policy degree at Vanderbilt University's Peabody College this fall and plans to complete the program in the spring of 2013.
The Phi Kappa Phi Fellowship will help Brashear continue her educational pursuits, particularly because a practicum is required for the program. Because it is usually completed in the summer when no financial aid or merit scholarships are awarded, the Phi Kappa Phi award has given her an additional amount of flexibility to have greater choice with regard to where and when she completes the practicum.
"The fellowship is very important to me because I was fortunate enough to be one of the founding members and student vice presidents of the UK Chapter of Phi Kappa Phi," says Brashear.  "It delivers a testament to the benefits of bringing such an amazing organization onto campus."
Looking to the future, she would like to one day work on the ground level with an organization such as the Department of Education or a nonprofit, and then potentially further her education with an Ed.D. or Ph.D. Beyond that, Brashear's long-term goal is to work in a university setting or to start a nonprofit of her own focused on education in Kentucky.
Citing the Phi Kappa Phi award one more time, she adds, "The fellowship has allowed me to dream big!"
MEDIA CONTACT: Jessica Hancock or Carl Nathe, (859) 257-3200