UK Markey Cancer Center Launching New Undergraduate Training Program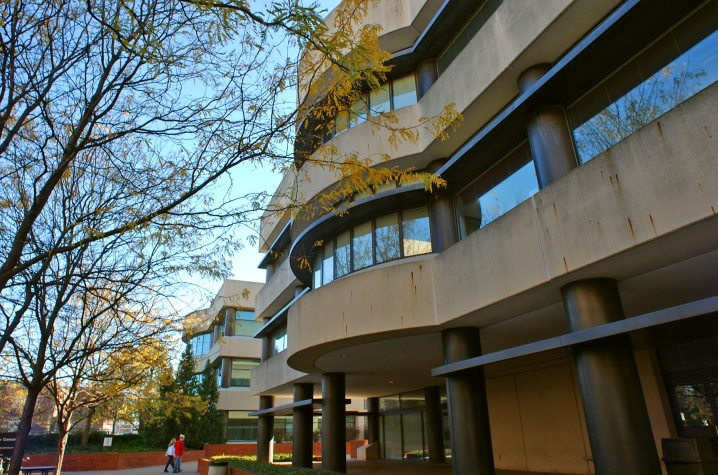 LEXINGTON, Ky. (July 26, 2016) – The University of Kentucky Markey Cancer Center has received nearly $200,000 in funding for a new two-year training program designed to prepare UK undergraduate students from Appalachian Kentucky to pursue cancer-focused careers. Administrators of the program are now recruiting applicants.
Led by Markey Director Dr. Mark Evers and Markey Assistant Director for Research Nathan Vanderford, the two-year program will provide its students with research and clinical experience at the state-of-the-art facilities of the cancer center and the UK College of Medicine. Students will also participate in outreach activities to educate the residents of Appalachian Kentucky communities, who are plagued by disproportionately high cancer incidence and mortality rates, on cancer screening and prevention strategies.
"The program is geared toward getting undergraduate students interested in pursuing cancer-focused careers and then using their knowledge and passion to have an impact on their home communities," Vanderford said. "The students can use their education to train others in their communities, and to provide meaningful research and clinical care innovations that can reduce cancer in Appalachian Kentucky."
The UK Markey Cancer Center Training in Oncology Program will accept four students this year. Current UK freshmen, sophomores and juniors who are natives of one of the 54 counties of Appalachian Kentucky and are majoring in one of many life or health sciences subjects are encouraged to apply. Students are expected to commit two years to the program and will be paid for their work plus some tuition to cover the cost of taking a cancer-related course each semester.
Students can find more information (including which counties are eligible) or submit an electronic application at https://ukjobs.uky.edu/postings/114923. 
MEDIA CONTACT: Allison Perry, (859) 323-2399 or allison.perry@uky.edu