UK, Penn State Partner for Service Project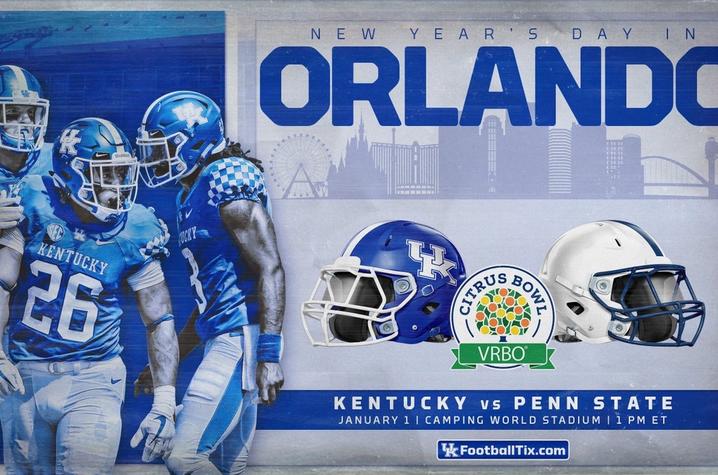 LEXINGTON, Ky. (Dec. 21, 2018) — The University of Kentucky Alumni Association is partnering with the Penn State Alumni Association for a joint service project as part of the VRBO Citrus Bowl festivities. The bowl community service project volunteers will participate in a hygiene kit building event to assemble hygiene kits that will be distributed by Clean the World to those in need of basic hygiene materials around the world.
Alumni and friends (ages 8 and up) of both schools are invited to assist with an organizational project at Clean the World from 9-11 a.m. ET Monday, Dec. 31. Clean the World, which is a cause to improve worldwide global health through water sanitation and hygiene programs worldwide, is located at 2544 E. Landstreet Rd., Ste. 600, in Orlando, Florida. 
"Part of our mission as the UK Alumni Association is to engage our alumni community and serve the needs of others," said Tim Walsh, associate vice president for alumni engagement and executive director of UK Alumni Association. "This unique opportunity and partnership with Penn State allows us to utilize the size and spirit of Big Blue Nation to make a positive impact while also advancing the similar missions of both our institutions."
Cats for a Cause T-shirts will be available while supplies last. The UK Band and UK Cheerleaders will be on hand to kick off the event. 
"Annually, thousands of Penn Staters travel the country to support our student-athletes; service projects like this allow us to mobilize these alumni to have an impact wherever we gather under the Penn State flag," said Paul J. Clifford, CEO of the Penn State Alumni Association. "Service is core to our mission and is part of our ethos as a land-grant institution. Partnering with the University of Kentucky puts alumni of our two great institutions into service — advancing both of our land-grant traditions."
Participants can sign up for the event at www.ukalumni.net/cleantheworld.
The UK Alumni Association is a membership supported organization committed to fostering lifelong engagement among alumni, friends, the association and the university. For more information about the UK Alumni Association or to become a member, visit www.ukalumni.net or call 800-269-2586.