UK's Tracy Farmer Institute Supports Birding Festival This Weekend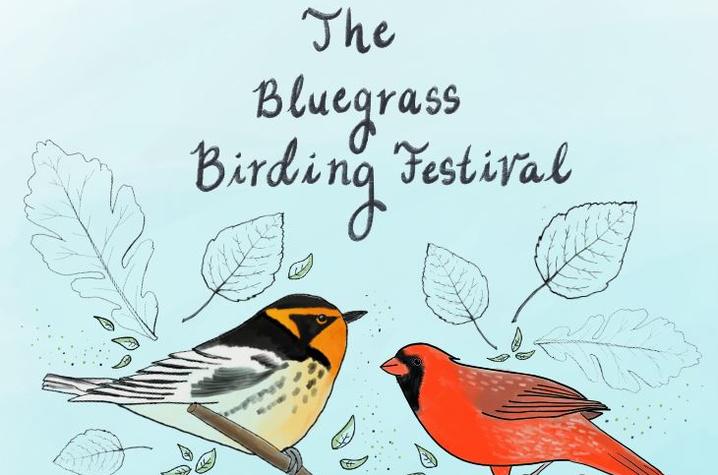 LEXINGTON, Ky. (May 8, 2019) — The sixth annual Bluegrass Birding Festival is coming up May 10, 11 and 12. University of Kentucky's Tracy Farmer Institute for Sustainability and the Environment (TFISE) will be involved with the festival through the Urban Forest Initiative (UFI) working group.  
The Tracy Farmer Institute was first established as the Center for the Environment in 2000. It was founded with a generous gift from Tracy Farmer, a longtime Lexington area entrepreneur and horseman, and was matched by Kentucky's Research Challenge Trust Fund. At the time, Farmer noted the interrelated nature of a healthy environment, a vital economy, thriving communities and individual well-being.
A keynote speech from Nate Swick of the American Birding Association gets things underway 6 p.m. Friday, May 10, at the Living Arts & Science Center, located at 362 N. Martin Luther King Jr. Blvd. in Lexington.
On Saturday, May 11, the Bluegrass Birding and Craft Fair takes place from 9 a.m. to 4 p.m., at McConnell Springs Park, located at 416 Rebmann Lane in Lexington, just off of Old Frankfort Pike. In the morning, UFI Coordinator Nic Williamson will lead a nature walk that incorporates birding and UFI's signature Adopt-a-Tree program.
The festival concludes Sunday, May 12, with birding and nature programs from 1 to 5 p.m., also at McConnell Springs.
"The Tracy Farmer Institute for Sustainability and the Environment is thrilled to be involved with events such as the Bluegrass Birding Festival," said Kelly Pennell, acting director of the TFISE and the Kentucky Water Resources Research Institute, as well as associate professor of civil engineering in UK's College of Engineering. "The Farmer family brings such a deep commitment to the environment. Many hands and an abundance of energy is needed to support the mission of the TFISE, as we do our part to celebrate and protect our natural resources."